Top-tier legal solutions for privacy regulations around the world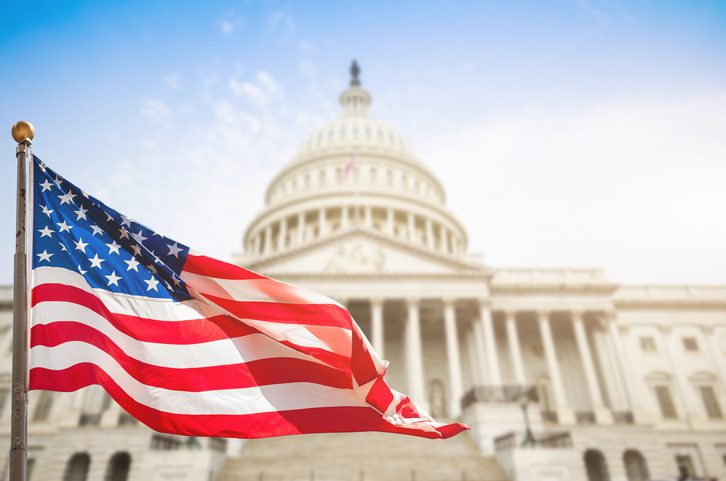 All-US Privacy
The United States does not currently have a federal privacy law. This leaves businesses to navigate a patchwork of state privacy laws, with new or amended legislation being introduced all the time. It's hard for any business to keep up.
Good news! We've made it easier for businesses to play US privacy whack-a-mole—and win. SixFifty's All-US Privacy toolset sets you up for compliance throughout the entire United States. Our individual state privacy modules, like California's CPRA, are smart options for companies doing business in a limited geographic area.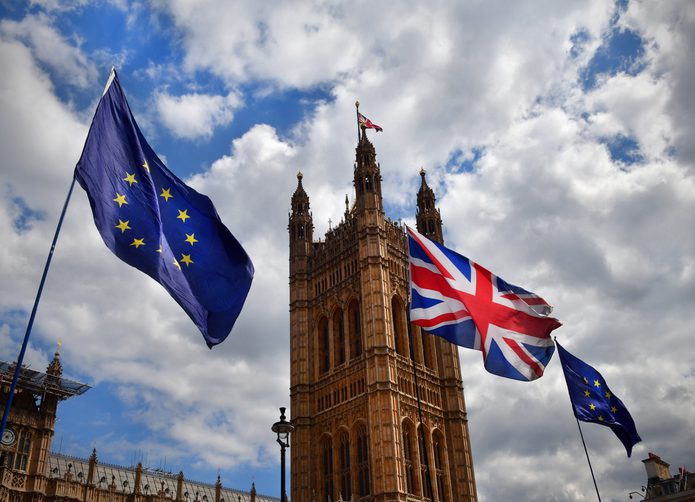 GDPR and GDPR UK
The General Data Protection Regulation (GDPR) is the existing privacy framework in Europe, including the GDPR UK, which is specific to the United Kingdom. The GDPR regulates how businesses handle personal information of people residing in the European Union.
SixFifty has built an easy-to-use, automated solution that will help you generate the documents you need to stay legally compliant within the EU as well as the UK.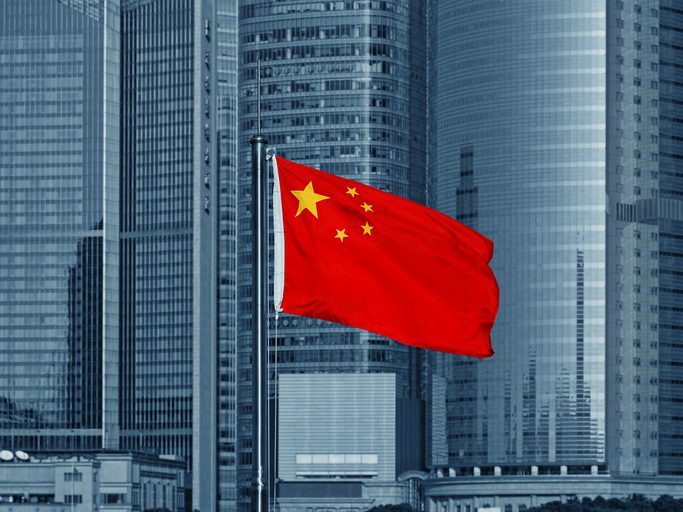 PIPL
China's privacy law, the Personal Information Protection Law (PIPL), is a nationalized data privacy framework that covers the entirety of China. Staying compliant with respect to the PIPL is crucial if you're conducting business in China.
SixFifty can help get you up to speed on the PIPL and ensure you have the documents necessary to comply with China's privacy law.
Speed up document creation for
Privacy teams
Privacy professionals rely on SixFifty's solutions to speed up the creation and maintenance of their required internal and external document privacy documents. As laws change, SixFifty notifies users when documents are out of date so your privacy team can focus on other pertinent tasks.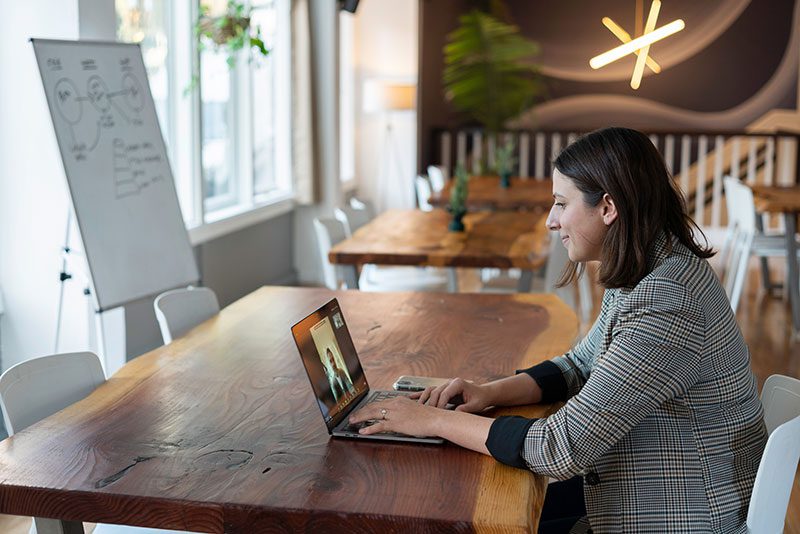 An affordable compliance solution for
In-house legal
SixFifty's privacy solutions empower in-house legal teams to build compliant privacy documents with guided walkthroughs using a smart conditional question-and-answer flow. Stay up to speed with the changing state and federal privacy regulations without relying on expensive outside counsel or consulting companies.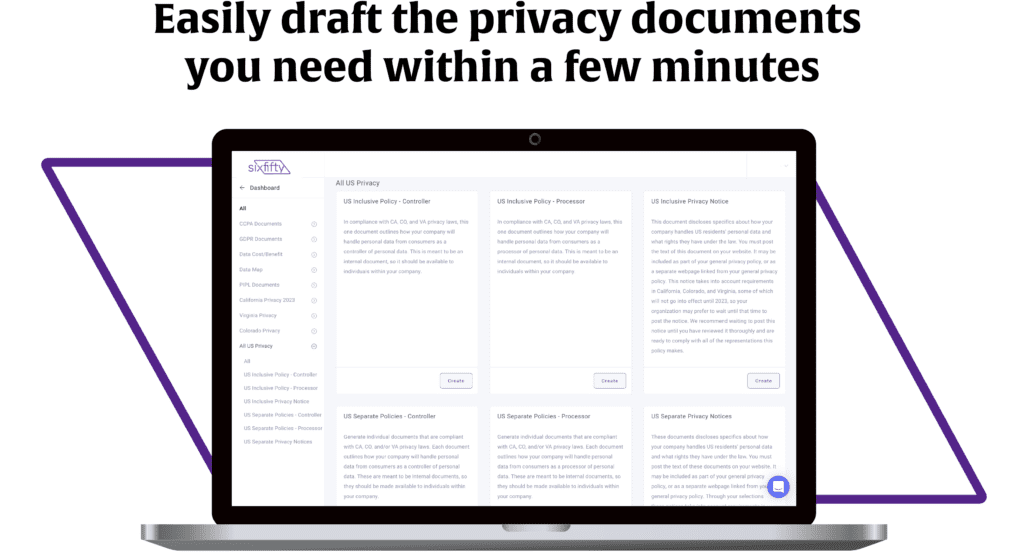 Trusted by companies of all sizes
"Thanks as always for your help. You guys are great partners and make navigating this compliance easy. "
"Bean Box wanted to be proactive about CCPA compliance and managing risk. Our counsel recommended we look into SixFifty, which saved us a ton of custom legal work. From initial call to full implementation, it's really been a very simple process. At Bean Box, we always strive to do the Right Thing for our customers, and SixFifty allows us to join our good intentions with strong compliance."
"SixFifty offered the simplest solution to our CCPA concerns, which were centered around facilitating a CCPA request and tracking it through to completion. It's comforting to know that we have something in place to handle requests, that it can scale with a growing business and growing requests, and that the first response for validation is handled by SixFifty."
Explore Privacy resources on our blog
Ready to get started?
SixFifty is the easiest, most affordable, and best solution to help you stay compliant with changing data privacy laws.