Everything you need to hire in any state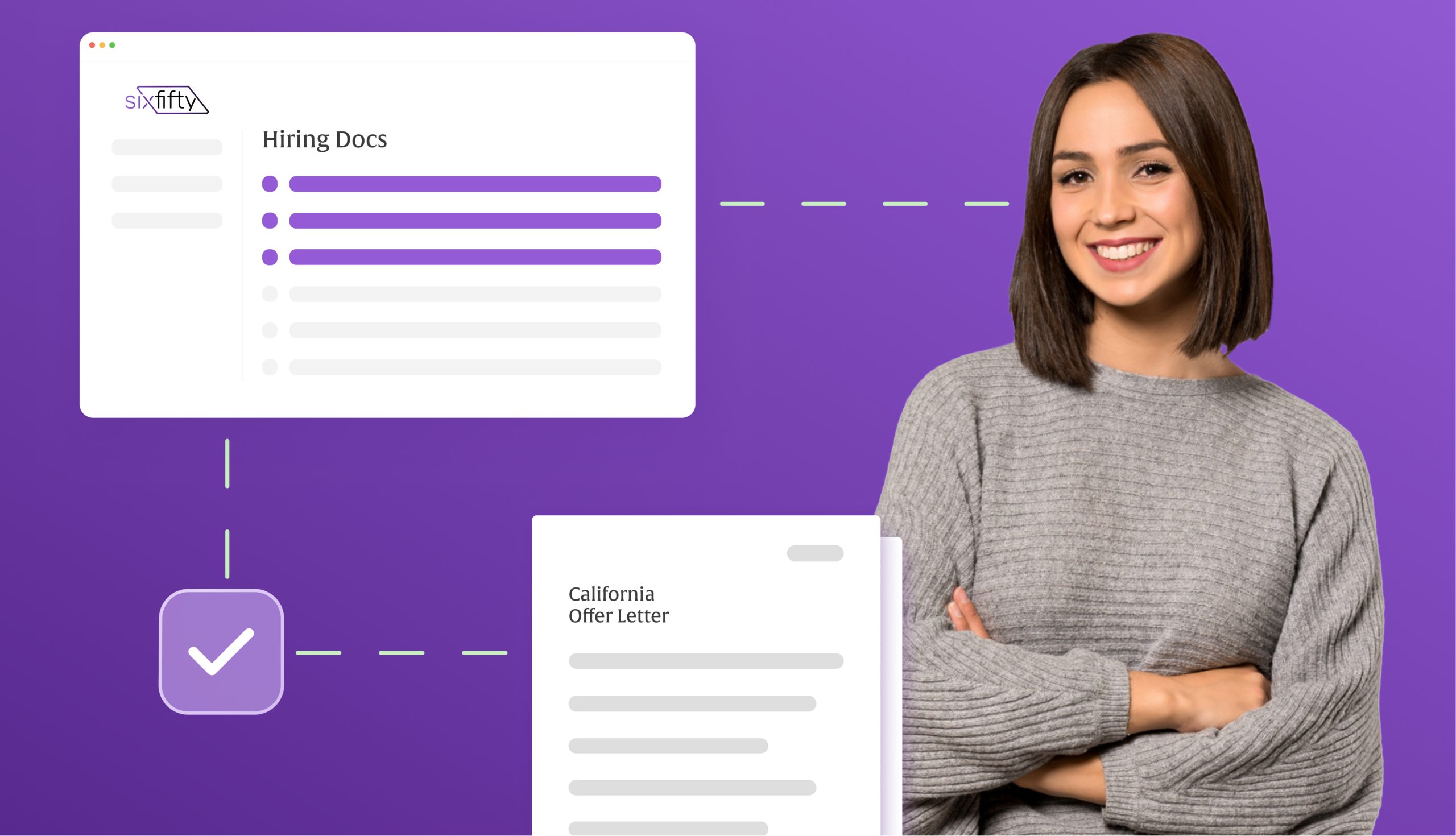 50-State Hiring Kit
We've done the research for you, providing an easy-to-understand blueprint for hiring employees in any state.
Employment Agreement
Employment law varies by state. Create a customized employment contract that can be tailored to the laws of any of the 50 states or D.C.
Offer Letter
Create customized offer letters that are tailored to each state your potential employees may be located. Extend professional employment offers with ease.
Agreement Library
Access a comprehensive Agreements Library within our platform, offering a range of essential legal documents such as Arbitration Agreements, NDAs, Non-Competes, and more.
Grow your team with confidence
Move faster
Streamline employment law research and generate hiring docs as fast as your business moves.
Ensure compliance
Utilize high-impact documents to effectively grow your team while maintaining legal compliance.
Think beyond templates
Generic templates can put your business at risk. SixFifty's document engine builds tailored, up-to-date documents to meet your needs and keep you safe.
Reduce costs
Benefit from law-firm quality documents without the hassle and expense of a law firm or your valuable time.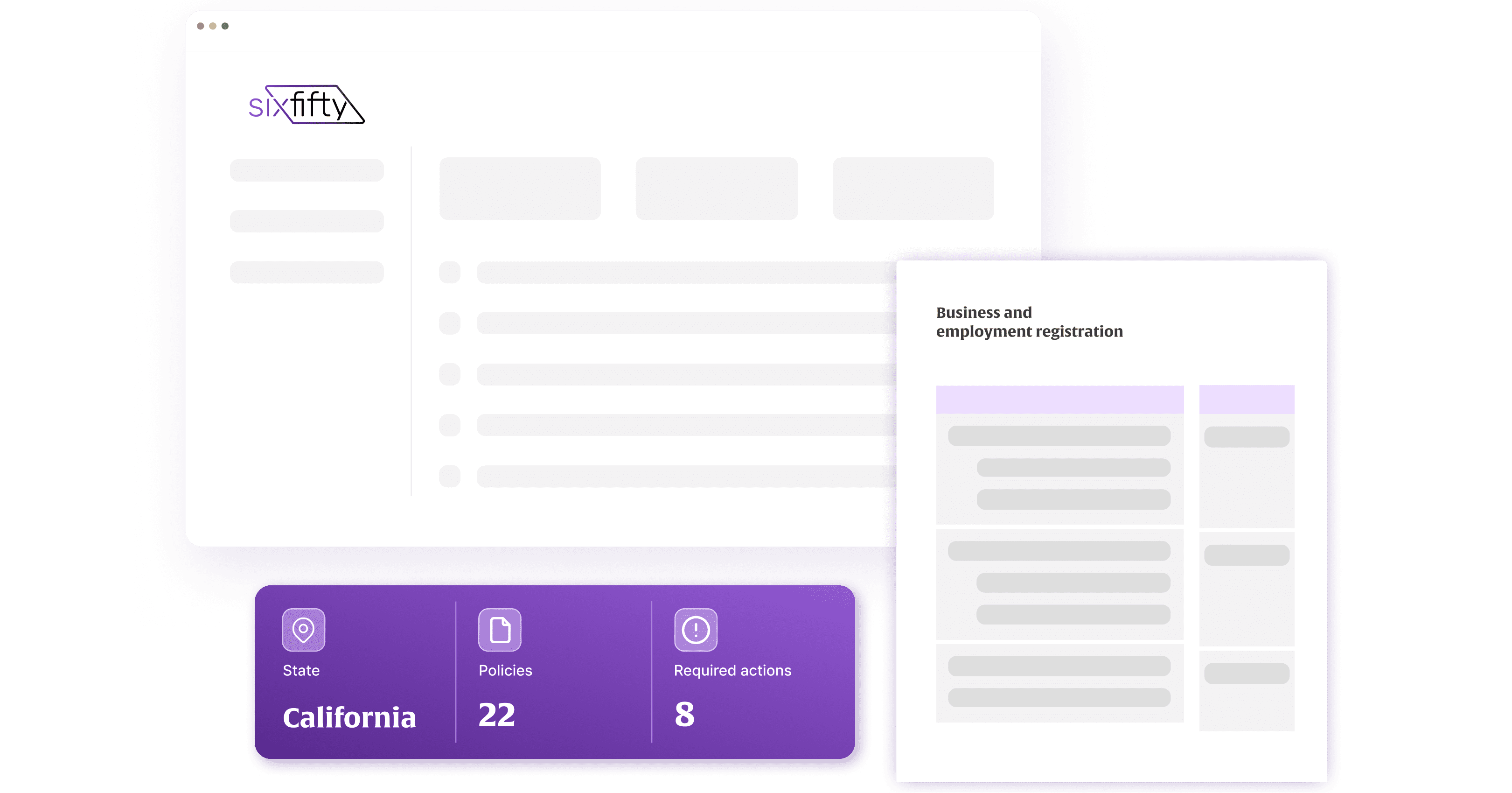 Comprehensive research made easy
Streamline all the research you need to hire in any state. SixFifty generates a hiring kit, providing the steps you need to take when hiring or relocating employees in your chosen states.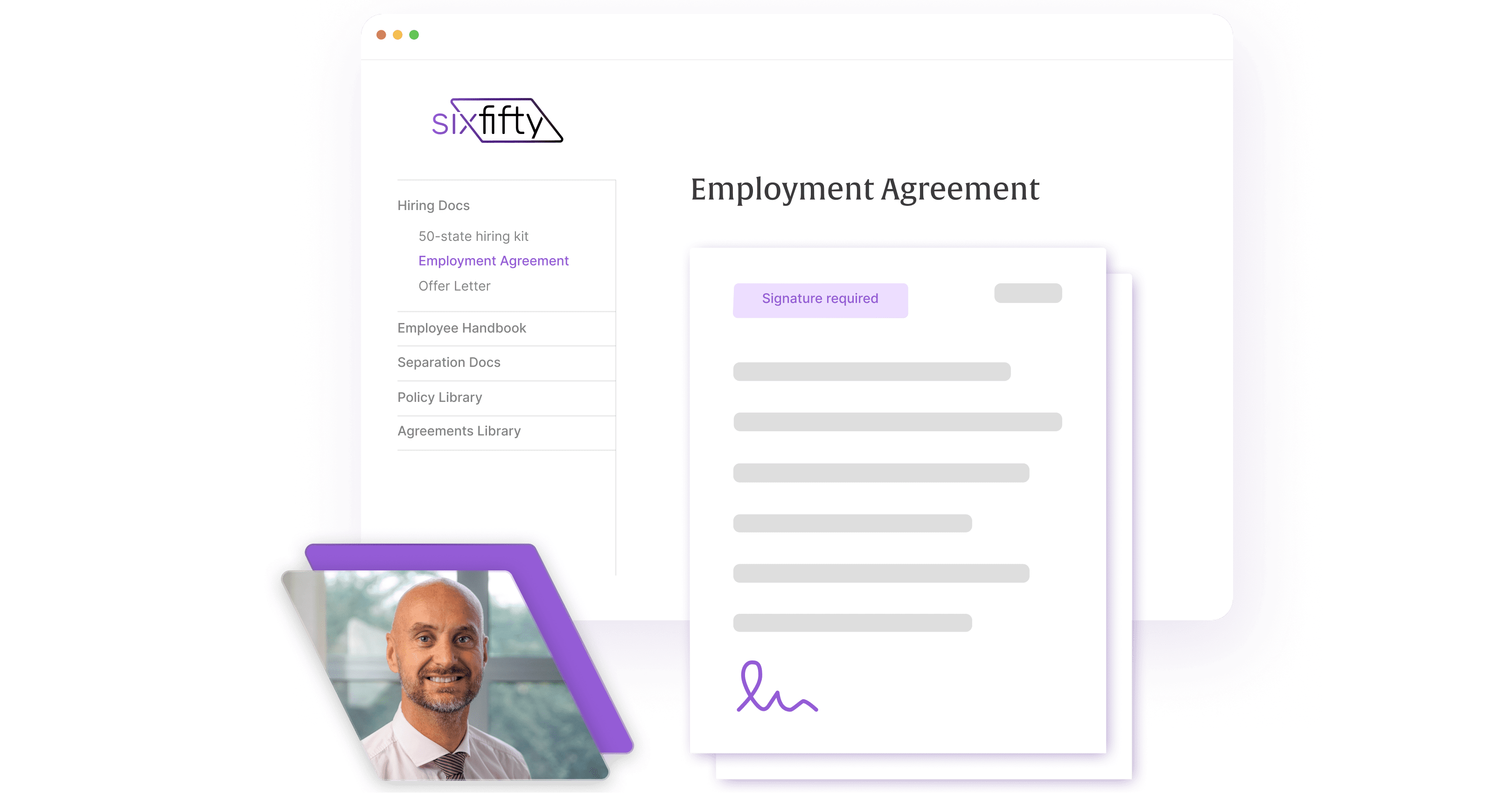 Craft legally sound documents
Having a solid employment agreement is crucial for clarity, protection, and smooth operations. Create customized agreements and offer letters that meet your states' legal requirements.
What makes SixFifty special?
"The product has been so easy to use. I've created three offer letters, employment agreements, and a new employee handbook in the last few weeks. Having the ability to put these things together in compliance with specific state laws puts my mind at ease and allows me to make sure we're offering our staff everything they're entitled to."
"The value of what we're getting with SixFifty is so great. It's the legal tool we use for all of our contracts, onboarding, offboarding—anything that has to do with employment at Hatch. And it keeps us compliant and up-to-date."
Ready to get started?
Build and maintain your legally compliant employee handbook with SixFifty.