Everything you need for a smooth employment separation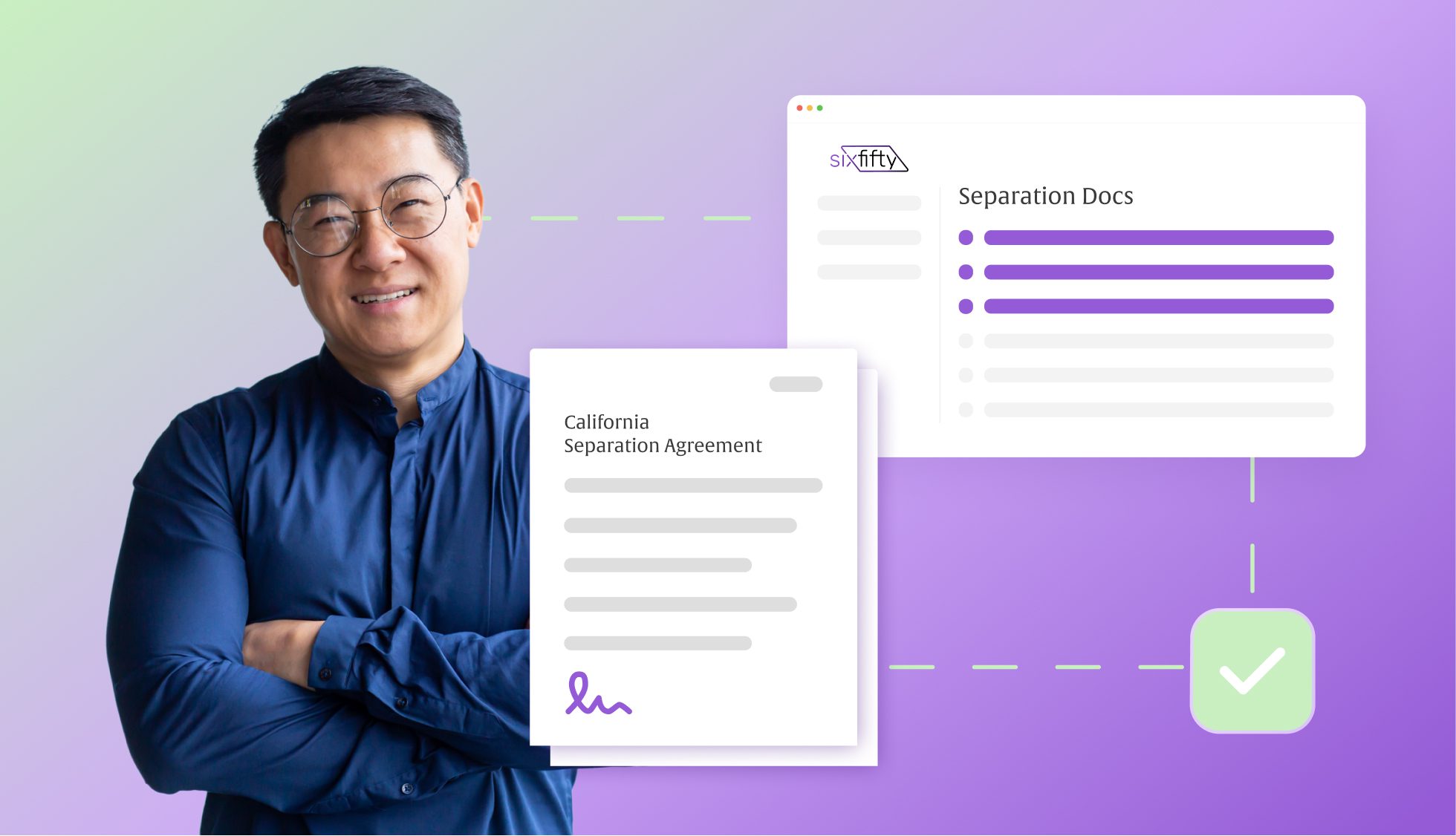 50-State Separation Kit
We've done the research for you, providing an easy-to-understand blueprint for separating from employees in any state.
Separation Acknowledgement
Capture the date and reason for separation, remind employees of any ongoing obligations, and provide required legal notices. If you aren't entering a separation and release agreement, our Separation Acknowledgment is the perfect solution to clearly document the separation for peace of mind.
Separation and Release Agreement
Create a customized separation and release agreement to provide a departing employee with compensation like severance pay or garden leave in exchange for a general release of claims against the company. A well-written separation arbitration agreement can also protect your organization in other ways, including securing the employee's agreement to arbitrate any future disputes and to keep company information confidential.
Part ways with confidence
Move faster
Quickly see employee separation requirements by state and generate the documents you need to separate.
Ensure compliance
Enhance your business's protection and operational efficiency with impactful, legally compliant documents.
Think beyond templates
Generic templates put your business at risk. SixFifty's document engine builds tailored documents to meet your needs.
Reduce costs
Benefit from law-firm quality documents without the hassle and expense of a law firm or your valuable time.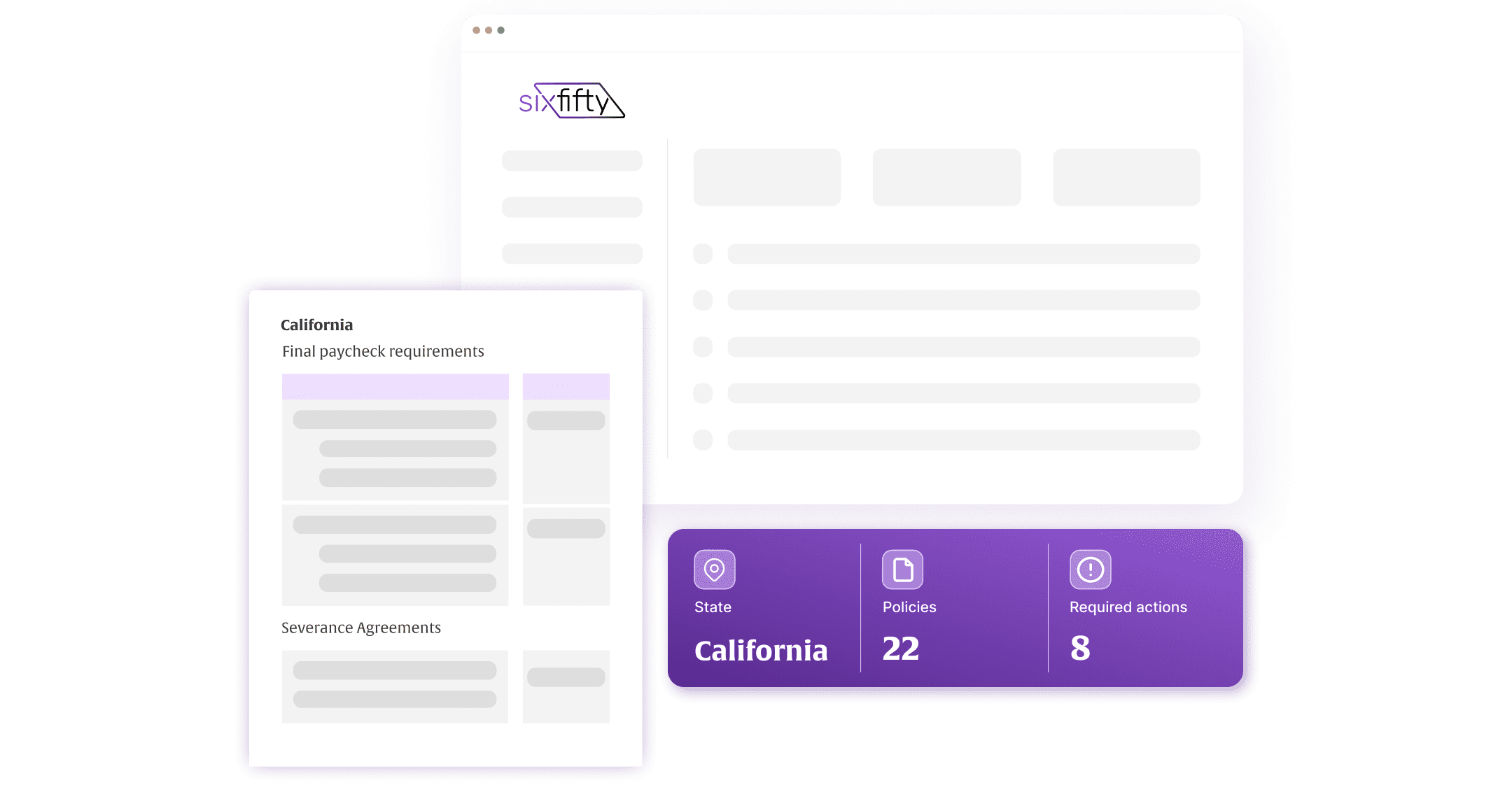 Protect your business and employees
Easily compare the separation requirements you must meet by state with our 50-State Separation Kit. Safeguard your business and employees while parting ways to ensure a smooth and effective transition.
Maintain comprehensive documentation
Managing employee communication during separations can be sensitive and challenging. Our solution ensures HR teams have essential legal documentation while navigating this process.
Explore more employment resources
Catch up on the top trending employment law changes and policies on our blog.
What makes SixFifty special?
"The product has been so easy to use. I've created three offer letters, employment agreements, and a new employee handbook in the last few weeks. Having the ability to put these things together in compliance with specific state laws puts my mind at ease and allows me to make sure we're offering our staff everything they're entitled to."
"The value of what we're getting with SixFifty is so great. It's the legal tool we use for all of our contracts, onboarding, offboarding—anything that has to do with employment at Hatch. And it keeps us compliant and up-to-date."
Ready to get started?
Build and maintain your legally compliant employee handbook with SixFifty.