Remote work used to be something of a novelty, but between technological advancements and the changes necessitated by the COVID-19 pandemic, it's become much more normalized. Employers and employees alike benefit from having greater options and freedom, but the requirements that accompany hiring out of state employees in Rhode Island, for example, present a real challenge to employers, who now have to comply with a whole host of regulations that are different than what they're used to.
In order to comply with Rhode Island's employment laws and standards, your business will have to establish an economic nexus in the state, complete tax registration and ensure you're operating in accordance with state-level policies that apply to your newly hired or recently relocated employee.
To avoid the penalties associated with failure to comply, your company can take advantage of SixFifty's multistate compliance tool. Let's take a look at how we can help you navigate the challenges of hiring out-of-state employees.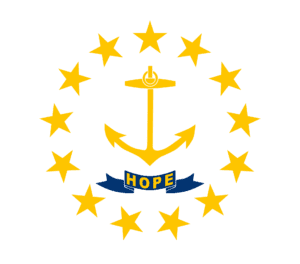 Scenario 1: Employee works from home in another state
Interstate moves used to require workers to search for a new job. This was always something of a daunting task, but thankfully, today's workers have the option of holding onto their existing jobs while still moving out of state. Whether moving for a lower cost of living, better schools or just a change of scenery, employees are often relieved to not have to add a job search onto their move. However, this can be a complex situation for employers, who suddenly need to comply with employment laws in a new state.
Scenario 2: Hiring out-of-state employees in Rhode Island
Thinking of hiring an out-of-state employee who's based in Rhode Island? In today's remote work world, this is easier than ever, but you'll have to ensure any company policies that apply to your new employee are consistent with the requirements set out in Rhode Island's employment laws. After registering your business and establishing tax accounts, you'll need to make sure your employee handbook reflects Rhode Island's standards, because failure to comply leaves you open to financial and legal risk.
Multistate Employer Registration Factors to Consider
In both of the above scenarios, employers need to pursue multistate compliance or risk being held accountable by the Department of Labor for failing to comply with state-specific employment standards. Compliance differs across all 50 states. To simplify the process, SixFifty has narrowed down multistate employer registration considerations to five core areas of focus. 
Here's what it looks like for companies hiring out-of-state-employees in Rhode Island—or accommodating employees moving to Rhode Island if there's no established business nexus.
1. Rhode Island Employment Registration
Rhode Island employment standards require a business to establish an economic nexus in the state. Obtain a registered agent and register your business as a Foreign Corporation, LLC, LP or LLP with the Department of State, then report the new hire to the Rhode Island Department of Labor. Finally, remember to register for unemployment and workers' compensation insurance.
Obtain a registered agent
Register to do business in Rhode Island
Report new hire to the Department of Labor 
Register for unemployment insurance
Report unemployment insurance account to payroll provider
Obtain workers' compensation coverage or update the policy
2. Rhode Island Tax Registration
Having the ability to conduct business in Rhode Island requires you to register your company for an income tax withholding account and register for a sales tax permit. However, this is part of the same process as registering for unemployment insurance, which will likely save you some time and effort. Be sure to have your new employee fill out and submit a W-4 for income tax withholding.
Register for income tax withholding account
Obtain the completed state income tax withholding form from the employee
Register for a sales tax license or permit
3. Rhode Island Employment Policies
Out-of-state employees in Rhode Island may be entitled to up to seven benefits (depending on the size of your business) in addition to the federal policies that apply in all 50 states. It's important to make sure the employee handbook you provide to your Rhode Island employees reflects the state's policies, both for their benefit and to protect your business from the penalties associated with non-compliance.
Review employee handbook for compliance
Update policies or add new leave policies as needed
4. Rhode Island Required Employment Policies (April 2023)
Crime Victim Leave (50 Employees)
FMLA (50 Employees)
Jury Duty Leave
Meal and Rest Breaks
Paid Sick Leave (18 Employees)
Pregnancy Leave
School Involvement Leave
Sexual Harassment Policy
Whistleblower
5. Rhode Island Employment Implications
As a first-time Rhode Island employer, it's important to take the time to verify your policies are in line with state law. For example, Rhode Island employees typically have to be paid weekly, which may not be the norm in your home state. Other policies to investigate and ensure you comply with pertain to overtime, non-complete policies, insurance coverage and more.
Ensure non-compete provisions comply with Rhode Island law
Confirm the employee is paid at least the minimum wage
Review the applicable overtime laws
Confirm the payroll practices meet the payment frequency standards in Rhode Island
Consider whether insurance extends coverage to employees in Rhode Island
Consider COVID-19 laws that affect the employee
6. Rhode Island Signage
In Rhode Island, eleven different signs are required to be posted in physical workplaces, regarding such topics as minimum wage, child labor, parental and family medical leave, discrimination and more. The state has also set up a website to which employers can direct their remote employees for access to this signage—all the employer has to do is email or text them the link.
Post or distribute required signage
Simplify Multistate Compliance with SixFifty
The process of maintaining compliance can be complex and extremely nuanced for companies unfamiliar with Rhode Island employment laws and standards. It's why SixFifty has compiled an extremely useful tool for businesses hiring out-of-state employees in Rhode Island. To simplify the process of hiring out-of-state employees in Rhode Island or supporting remote employees on-the-move, check out our 50 State Hiring Kit.