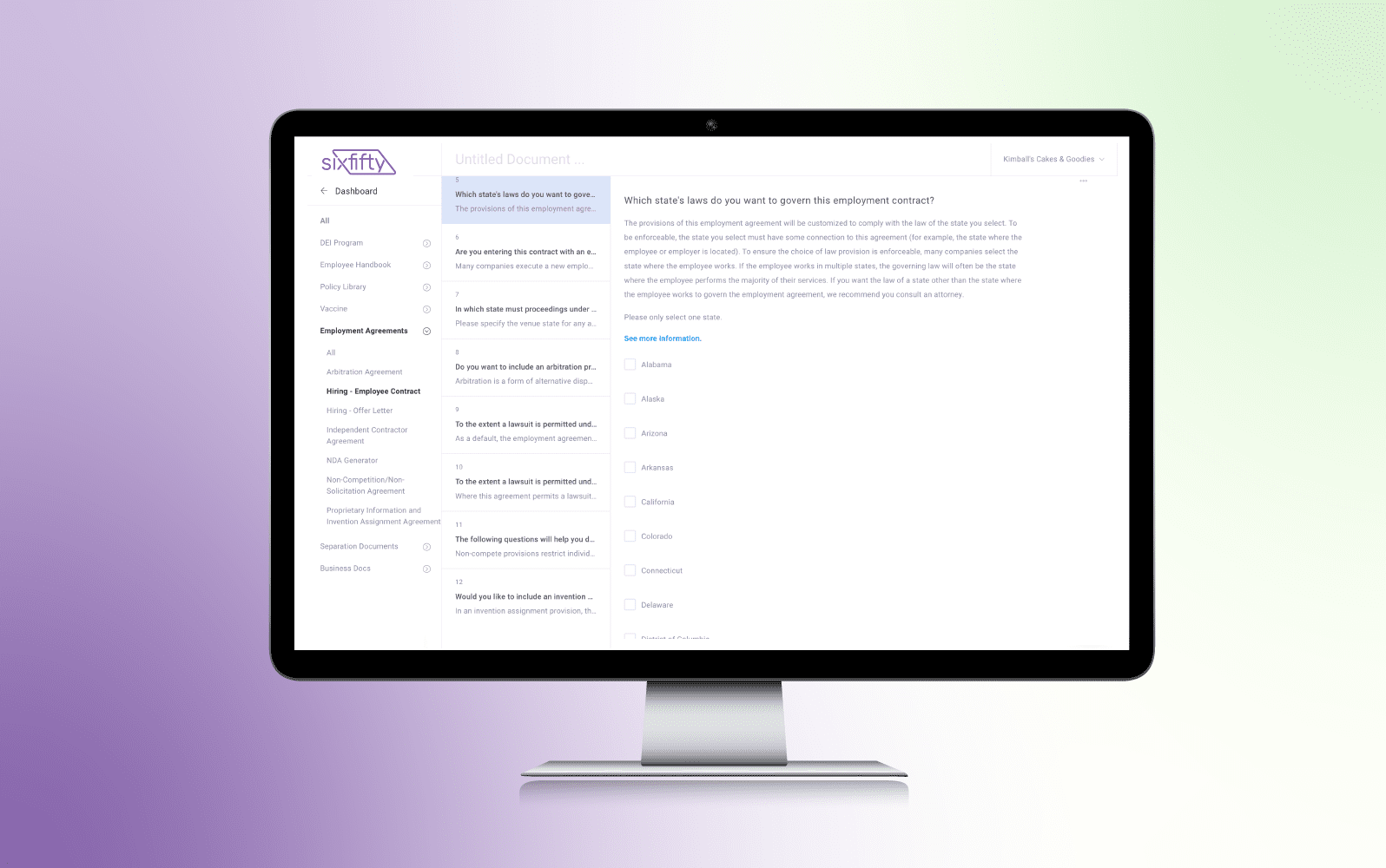 How it works
Select the state(s) you need to hire in
Select from all 50 states and D.C., then choose if you will be hiring a new employee or relocating an existing employee.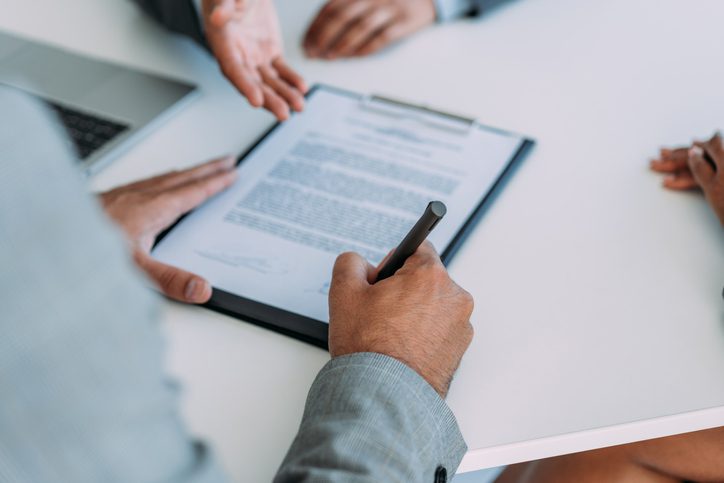 How it works
Generate your step-by-step guide
Our 50-State Hiring Kit will generate a word document with all the steps you will need to take to stay compliant in the hiring or relocating process.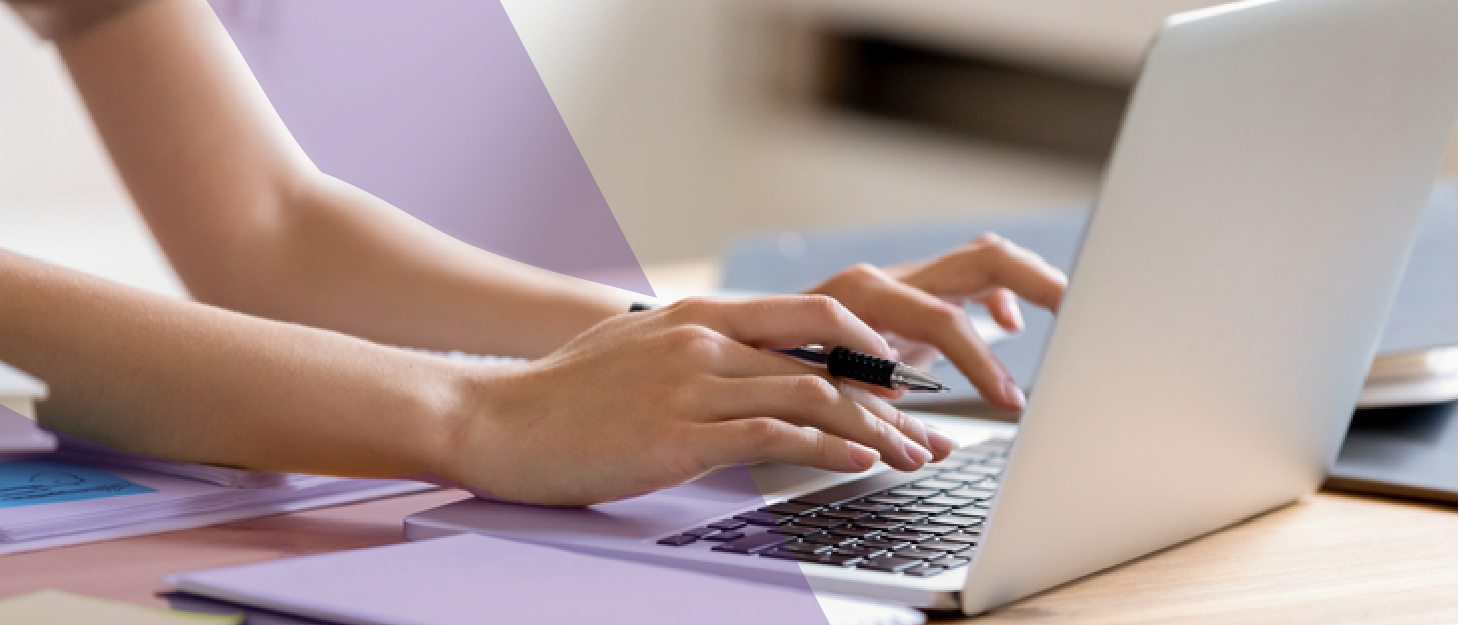 State registration requirements
Every state has their own requirements for company registration.  Tracking down how to register to do business, and registering with the correct authorities is an important first step in compliance.  SixFifty has streamlined the process to make state registration a breeze.
State employment implications
Ensure you are complying with differing state laws regarding minimum wage, overtime, payment frequency, restrictive covenants, and more. Violations of some employment laws can have steep consequences.
State employment policies
SixFifty has made complying with state employment policies easier than ever—from employment agreements and pay frequency requirements to required trainings, insurance coverage, and more!
State signage requirements
State signage can vary dramatically by state.  Ensuring you have the proper federal and state signage is important for compliance.  Even with remote workers, you may need to comply.
Ongoing updates
Nearly 100 new employment laws passed in 2021.  With the ever-changing employment landscape, SixFifty helps monitor changes to the law nationwide so our documents are always up to date.
Hiring in a new state?
We wrote blogs about hiring out-of-state employees for all 50 states.
Ready to get started?
Meet with our team to learn more about pricing and our full suite of employment solutions, including our 50-State Hiring Kit.