Between improved technology and the COVID-19 pandemic, circumstances in recent years have led to major changes in the hiring landscape. While workers and their employers typically used to be based in the same state, this is no longer a necessity. Remote work has opened doors for employers to feel more comfortable when hiring out of state employees in West Virginia, and it's enabled workers to seek opportunities that may have been harder to pursue in an earlier era.
What kept many employers from embracing remote work in the past was the complexity of dealing with the differing employment standards from one state to another. They viewed the expenditure of time and effort required to achieve compliance in a new state as a major hurdle, but also recognized the importance of compliance to avoid fines and legal hassles.
With SixFifty's multistate employer registration tool, this process is vastly simplified. Before you hire your first out-of-state employee in West Virginia, check out how it works.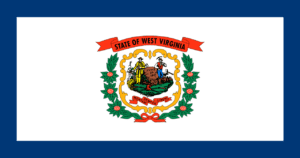 Scenario 1: Employee works from home in another state
Moving out of state used to mean workers would have to search for a new job, especially if their current employer didn't have an office there. Thankfully, remote work allows today's employees to relocate for a variety of reasons, whether for a partner's job, to be closer to family or just for a change of scenery. In these situations, employers need to get up to speed on the standards that now apply to their out-of-state employees to ensure compliance.
Scenario 2: Hiring out-of-state employees in West Virginia
Perhaps you're thinking about conducting a nationwide search to fill a remote position. Hiring an out-of-state candidate in West Virginia will require you to register as an employer in that state if you haven't already, and because your new employee will be covered by West Virginia employment law, you'll also need to update your handbook and policies to reflect this fact. These may be quite different from what you're used to, and failure to comply can lead to major headaches for your business.
Multistate Employer Registration Factors to Consider
In both of the above scenarios, employers need to pursue multistate compliance or risk being held accountable by the Department of Labor for failing to comply with state-specific employment standards. Compliance differs across all 50 states. To simplify the process, SixFifty has narrowed down multistate employer registration considerations to five core areas of focus. 
Here's what it looks like for companies hiring out-of-state-employees in West Virginia—or accommodating employees moving to West Virginia if there's no established business nexus.
1. West Virginia Employment Registration
When registering to do business in West Virginia, you'll have to apply through the Secretary of State, either online or by mail. You'll next report the new hire to the Department of Health and Human Resources within 14 days of hiring them, although you should double-check with your payroll provider, as they may handle this step for you. Finally, register for unemployment and workers' compensation coverage.
Obtain a registered agent
Register to do business in West Virginia
Report new hire to the West Virginia Department of Health and Human Resources 
Register for unemployment insurance
Report unemployment insurance account to payroll provider
Obtain workers' compensation coverage or update the policy
2. West Virginia Tax Registration
When you register your business in West Virginia, you can use the same account to manage your income tax withholding. You'll also need to have your out-of-state employee submit a W-2, and register for a sales tax permit with the West Virginia State Tax Department. Achieving compliance in tax matters is critical to avoid running afoul of the law.
Register for income tax withholding account
Obtain the completed state income tax withholding form from the employee
Register for a sales tax license or permit
3. West Virginia Employment Policies
West Virginia has five state-specific employment policies that you'll need to update or add to your employee handbook to include. These include emergency personnel leave, jury duty leave, meal and rest breaks, public officials leave and voting leave. SixFifty's multistate compliance tool can help you convey this information thoroughly and accurately.
Review employee handbook for compliance
Update policies or add new leave policies as needed
4. West Virginia Required Employment Policies (April 2023)
Emergency Personnel Leave
Jury Duty Leave 
Meal and Rest Breaks
Public Officials Leave
Voting Leave
5. West Virginia Employment Implications
When hiring an out-of-state employee in West Virginia, your company will be responsible for ensuring your employee handbook is updated in accordance with that state's standards. West Virginia employment implications may differ from those in your home state when it comes to minimum wage, insurance coverage, overtime, pay periods and more.
Ensure non-compete provisions comply with West Virginia law
Confirm the employee is paid at least the minimum wage
Review the applicable overtime laws
Confirm the payroll practices meet the payment frequency standards in West Virginia
Consider whether insurance extends coverage to employees in West Virginia
Consider COVID-19 laws that affect the employee
6. West Virginia Signage
In West Virginia, there are eight signs employers are required to post in workplaces, covering such topics as drug- and alcohol-free workplaces, smoking restrictions, workplace harassment, workers' compensation, minimum wage and more. While West Virginia hasn't indicated how this signage should be posted for remote workers, employers can refer to guidelines provided by the U.S. Department of Labor.
Post or distribute required signage
Simplify Multistate Compliance with SixFifty
The process of maintaining compliance can be complex and extremely nuanced for companies unfamiliar with West Virginia employment laws and standards. It's why SixFifty has compiled an extremely useful tool for businesses hiring out-of-state employees in West Virginia. To simplify the process of hiring out-of-state employees in West Virginia or supporting remote employees on-the-move, check out our 50 State Hiring Kit.