Today, remote work has freed employers and employees alike from the need to be in the same physical location. When it comes to flexibility, convenience and expanded options, there's really no comparison. However, when employees and employers are based in different states, the situation requires companies to take some important steps to avoid legal and financial hassles when hiring out-of-state employees in Washington.
If one of your existing employees is moving to a new state or you're preparing to hire an out-of-state employee in Washington for the first time, you'll need to get up to speed on Washington's employment standards. All 50 states are different, so you can't rely on your home state's rules to guide you.
As you can imagine, learning about and complying with unique employment laws and standards every time you hire an employee in a new state can be a tall order. Thankfully, SixFifty's multistate compliance tool makes it easy—read on to learn how it works.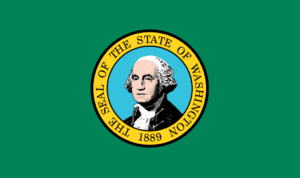 Scenario 1: Employee works from home in another state
It used to be the case that employees would need to search for a new job if they were planning to move out of state. Now, however, remote work has made it possible for workers to move well out of commuting distance from the office, and even across the country. This means employers need to update their policies so they're fully compliant with different standards, and so their out-of-state workers in Washington are properly protected.
Scenario 2: Hiring out-of-state employees in Washington
Another way remote work has made things better for employers is by making it easier for them to hire out-of-state candidates, rather than feeling like they're limited to those in a more confined geographic area. If your New York company finds a strong prospect in Washington, there's no reason not to hire them—but keep in mind that Washington's employment standards likely differ in some big ways from New York's. You'll need to update your policies and your employee handbook to reflect these differences.
Multistate Employer Registration Factors to Consider
In both of the above scenarios, employers need to pursue multistate compliance or risk being held accountable by the Department of Labor for failing to comply with state-specific employment standards. Compliance differs across all 50 states. To simplify the process, SixFifty has narrowed down multistate employer registration considerations to five core areas of focus. 
Here's what it looks like for companies hiring out-of-state-employees in Washington—or accommodating employees moving to Washington if there's no established business nexus.
1. Washington Employment Registration
Hiring a new out-of-state employee who lives in Washington? You'll need to register your business there as a foreign corporation and report the new hire to the Washington Department of Labor. Additionally, you'll have to register for unemployment and workers' compensation insurance by creating accounts with the appropriate state agencies.
Obtain a registered agent
Register to do business in Washington
Report new hire to the Department of Labor 
Register for unemployment insurance
Report unemployment insurance account to payroll provider
Obtain workers' compensation coverage or update the policy
2. Washington Tax Registration
You'll next have to take steps to achieve compliance with Washington's tax laws. While Washington doesn't have a state income tax, you'll likely still need to collect and pay sales tax, which begins with registering for a sales tax permit. Some businesses aren't required to pay sales tax—reach out to the Washington State Department of Revenue to learn more.
Register for a sales tax license or permit
3. Washington Required Employment Policies (April 2023)
In Washington, there are 10 required employment policies that need to be included in your employee handbook. Some of these only apply depending on the size of your business, while paid sick leave policies for Seattle and Tacoma have some characteristics that distinguish them from the rest of the state.
Domestic Violence Leave
FMLA
Jury Duty Leave
Meal and Rest Breaks
Military Service Leave
Paid Sick Leave (including specific policies for Seattle and Tacoma)
Pregnancy Disability Leave (8 Employees) (Parental Leave)
Volunteer Firefighter and Civil Air Patrol Leave (20 Employees)
Voting Leave
Witness Duty Leave
4. Washington Employment Implications
The implications of employment in Washington are likely to differ from those in your company's home state. For example, you'll need to ensure your employee handbook reflects Washington's $14.49 minimum hourly wage, non-compete provisions, payroll practices and more to ensure compliance with state law. Be sure to also account for insurance coverage and COVID-19 policies when updating or adding to your handbook.
Ensure non-compete provisions comply with Washington law
Confirm the employee is paid at least the minimum wage
Review the applicable overtime laws
Confirm the payroll practices meet the payment frequency standards in Washington
Consider whether insurance extends coverage to employees in Washington
Consider COVID-19 laws that affect the employee
5. Washington Signage
Washington requires the posting of four specific signs in physical workplaces, but hasn't indicated a policy for remote workers. In this case, employers can post required signage in an accessible location online or on the company intranet. Keep in mind that, per Washington law, these signs must be posted in both English and Spanish.
Post or distribute required signage
Simplify Multistate Compliance with SixFifty
The process of maintaining compliance can be complex and extremely nuanced for companies unfamiliar with Washington employment laws and standards. It's why SixFifty has compiled an extremely useful tool for businesses hiring out-of-state employees in Washington. To simplify the process of hiring out-of-state employees in Washington or supporting remote employees on-the-move, check out our 50 State Hiring Kit.