Now that the era of remote work is upon us, no longer must employees live in the same location as their employers. The flexibility and convenience of remote work is unparalleled, but so are the issues that can arise when retaining or hiring out of state employees in North Dakota.
Whether you're hiring from a nationwide talent pool or helping an employee transition to a new state, it's important to know each state's employment standards and laws. If your company fails to comply with each state's laws and regulations, you could be subject to fines and penalties from the Department of Labor.
There's no need to research state employment laws every time you hire an employee in a new state. SixFifty has created a multistate employment solution. Our employment tools take the time and expense out of multistate registration and hiring. Here's an overview of the challenges that hiring out of state can create—and how SixFifty can take the time, hassle and expense out of the process.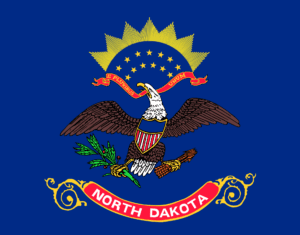 Scenario 1: Employee works from home in another state
Before remote work became possible, employees moving to another state—whether for their partner, family, housing or other reasons—usually had to seek new employment. Now employers are free to retain their employees, no matter where they move. However, even though the employee was hired under the original state's laws, once they move to North Dakota, the new state's laws govern them. That is, even if your company is headquartered in Minnesota, North Dakota laws apply to any employees working in that state.
Scenario 2: Hiring out-of-state employees in North Dakota
If you're looking for brand-new employees across the nation, you have the power to hire in any state. Again, your new employee is subject to the state employment laws in which they work. If you hire a new employee living and working in North Dakota, they are subject to North Dakota's employment laws. Employers are responsible for ensuring that their employment policies and practices are compliant with each new state in which they hire.
Multistate Employer Registration Factors to Consider
There are many employment concerns to address when hiring North Dakota employees. Strict compliance with the new state's regulations ensures that you won't incur fines or penalties with the Department of Labor. Employment laws can vary dramatically in all 50 states, so it's crucial that you ensure you meet each state-specific standard.
To make the process easier, SixFifty has identified five key areas of focus. Our multistate employment tools allow employers to seamlessly onboard new out of state hires. Here's what it might look like to hire in North Dakota.
1. North Dakota Employment Registration
The first step is to establish an economic nexus within the state. Essentially, your company must let North Dakota know they're doing business in-state. This involves obtaining an agent, registering the business and new hire with the state, and taking care of any unemployment insurance and workers' compensation coverage necessary.
Obtain a registered agent
Register to do business in North Dakota
Report new hire to the North Dakota Directory of New Hires 
Register for unemployment insurance
Report unemployment insurance account to payroll provider
Obtain workers' compensation coverage or update the policy
2. North Dakota Tax Registration
Next, you'll need to address your North Dakota state tax registration. Because you have an economic nexus in the state, your company has income and sales tax obligations. You will need to register for an income tax withholding account, file withholding forms from the employee and secure a sales tax license.
Register for income tax withholding account
Obtain the completed state income tax withholding form from the employee
Register for a sales tax license or permit
3. North Dakota Employment Policies
North Dakota has seven state-specific employment policies which must be included in your employee handbook. These policies include meal and rest breaks, as well as various types of leave. Employers should review and update their employee handbooks as necessary—if existing policies conflict, be sure to replace them.
Review employee handbook for compliance
Update policies or add new leave policies as needed
4. North Dakota Required Employment Policies (April 2023)
Business Expense Reimbursement
Emergency Response Leave
Jury Duty Leave 
Meal and Rest Breaks
Military Service Leave 
Voting Leave
Whistleblower
Witness Duty Leave
4. North Dakota Employment Implications
North Dakota's employment laws may vary from your home state's. For example, employers must ensure that they meet the minimum wage ($7.25 per hour, the same as the federal minimum wage), review payroll policies, comply with any applicable overtime rules, and evaluate their insurance coverage for new North Dakota employees.
Ensure non-compete provisions comply with North Dakota law
Confirm the employee is paid at least the minimum wage
Review the applicable overtime laws
Confirm the payroll practices meet the payment frequency standards in North Dakota
Consider whether insurance extends coverage to employees in North Dakota
Consider COVID-19 laws that affect the employee
5. North Dakota Signage
Finally, North Dakota requires two types of employment signage, along with two optional policies (anti-smoking laws and workplace safety and insurance notice). The state has not declared how signage should be posted or distributed to exclusively remote employees. Generally, making them accessible in a web folder, company intranet or website satisfies the requirement.
Post or distribute required signage
Simplify Multistate Compliance with SixFifty
The process of maintaining compliance can be complex and extremely nuanced for companies unfamiliar with North Dakota employment laws and standards. It's why SixFifty has compiled an extremely useful tool for businesses hiring out-of-state employees in North Dakota. To simplify the process of hiring out-of-state employees in North Dakota or supporting remote employees on-the-move, check out our 50 State Hiring Kit.