Whether your employees are transitioning to a new state, or you're hiring out of state employees in Missouri, complex issues can arise. Every state has different employment standards and laws. If you fail to comply with the laws in each state, you could be subject to fines and penalties.
The remote work era has dramatically changed the hiring process. Employers and employees no longer have to work in the same physical location. The convenience and flexibility of remote work benefits employers and employees alike: employers have a wider pool of candidates to choose from, and employees can maintain or gain employment, even out of state.
Instead of doing all your state-specific employment research on your own, SixFifty has a better solution. Our multistate employment tools keep your costs and time investment low. Ensure employment law compliance, no matter where you're hiring. Here's an overview of the challenges that arise when hiring in Missouri—and how SixFifty can simplify the process.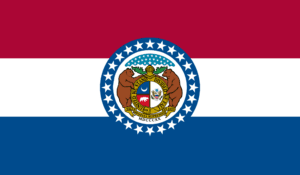 Scenario 1: Employee works from home in another state
Moving to another state used to mean employees would have to find a new job. Thanks to modern technology, it's easier than ever to stay connected. Your valued employees can stay on the team, even when they move out of state. This frees up more options for your team—they can now move in search of affordable housing, to take care of aging parents or support their partner in their own job moves. However, if your business doesn't already have an economic nexus in the new state, you'll need to establish one.
Scenario 2: Hiring out-of-state employees in Missouri
Another common scenario is when an employer hires an already out-of-state worker. While the employee's presence in the state is enough to establish an economic nexus, your company will still need to register with the state and comply with their employment laws. For instance, a Washington company can hire workers in Missouri, but those employees are subject to Missouri's employment laws—not Washington's. Employers are responsible for ensuring their policies are compliant in each new state.
Multistate Employer Registration Factors to Consider
There are a number of issues that can arise when working with and hiring Missouri employees. Compliance with multistate regulations avoids incurring fines or penalties with the Department of Labor. Because employment law compliance is different in all 50 states, it's the employer's responsibility to comply with the rules in each new state.
To simplify this process, SixFifty has identified five key areas of focus. Our multistate employment tools allow employers to seamlessly onboard out of state hires, and retain existing employees. The following are the main concerns you'll need to address.
1. Missouri Employment Registration
Establishing an economic nexus is the first step to hiring out-of-state workers. This includes registering your business with the state, reporting the new hire to the Department of Labor within 20 days of hiring or living in the state and registering for appropriate insurance and workers' compensation coverage.
Obtain a registered agent
Register to do business in Missouri
Report new hire to the Missouri Department of Social Services
Register for unemployment insurance
Report unemployment insurance account to payroll provider
Obtain workers' compensation coverage or update the policy
2. Missouri Tax Registration
Next, employers need to fulfill their tax obligations. Hiring an employee in Missouri is enough to establish an economic nexus, which comes with tax liability. Even if your company is headquartered in Washington, you're still required to withhold state income taxes and register for a sales tax license or permit in Missouri. 
Register for income tax withholding account
Obtain the completed state income tax withholding form from the employee
Register for a sales tax license or permit
3. Missouri Employment Policies
Missouri requires five employment policies in addition to federal policies. As an employer, you need to ensure that your current policies comply with state law. If you're missing any policies or they conflict, they need to be added or amended. Missouri's required policies all regulate different types of leave.
Review employee handbook for compliance
Update policies or add new leave policies as needed
4. Missouri Required Employment Policies (May 2023)
Crime Victim Leave
Domestic or Sexual Violence Leave (20 Employees)
Jury Duty Leave 
Volunteer Emergency Responder and Air Patrol Leave
Voting Leave
Witness Duty Leave
5. Missouri Employment Implications
Companies are required to comply with Missouri wage, overtime, payroll and COVID-19 policies. For instance, if your company wage is lower than Missouri's minimum wage standards, that employee must be compensated accordingly. If you require employees to sign non-compete provisions, you'll need to review the policies to make sure they're compliant in each new state.
Ensure non-compete provisions comply with Missouri law
Confirm the employee is paid at least the minimum wage
Review the applicable overtime laws
Confirm the payroll practices meet the payment frequency standards in Missouri
Consider whether insurance extends coverage to employees in Missouri
Consider COVID-19 laws that affect the employee
6. Missouri Signage
Finally, Missouri requires employers to post or distribute eight different types of signage, ranging from information on wages and benefits to child labor laws. However, they have not indicated how to do this for exclusively remote workers. Generally, posting the signage on the company website, in an easily accessible folder or in company communication channels will satisfy this requirement.
Post or distribute required signage
Simplify Multistate Compliance with SixFifty
The process of maintaining compliance can be complex and extremely nuanced for companies unfamiliar with Missouri employment laws and standards. It's why SixFifty has compiled an extremely useful tool for businesses hiring out-of-state employees in Missouri. To simplify the process of hiring out-of-state employees in Missouri or supporting remote employees on-the-move, check out our 50 State Hiring Kit.