As remote work becomes more and more prominent, businesses of all sizes are finding themselves with an increasingly distributed workforce. While hiring out of state employees in Maine, employees get the freedom and autonomy they want, while employers take advantage of reduced overhead and improved talent prospecting. Remote work is shaping up to be a win-win.
For remote work to be successful, however, employers need to make sure they're meeting each state's unique employment standards. This means hiring out-of-state employees in Maine has a different approach than bringing on talent in states like Wisconsin or Nevada. Companies need to be mindful of state-specific employment standards—before they run into trouble. 
SixFifty understands the complexities of multistate employer registration. If you're hiring out-of-state employees in Maine—or have existing employees moving to the Pine Tree State—our hiring guide is exactly what you need to get set up as an employer the right way.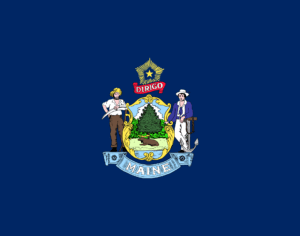 Scenario 1: Employee works from home in another state
One of the most common scenarios businesses are encountering in the remote work future is employees who choose to relocate. If your business is based in New York and a current employee decides to move to Maine, you need to make sure you're establishing a presence and following the state's standards for hiring and employment compliance. Even if it's just one employee, your organization is now beholden to Maine's employer registration standards. 
Scenario 2: Hiring out-of-state employees in Maine
Many businesses are quickly realizing the potential of remote work as a way to hire beyond the borders of their physical presence. If you're going to hire out-of-state employees in Maine, you'll need to establish a business nexus within the state, register to employ residents, show compliance across a variety of standards, and make sure everything is filed with the right state-level authorities. Getting this right can open the door to hiring exceptional talent, with no relocation required. 
Multistate Employer Registration Factors to Consider
In both of the above scenarios, employers need to pursue multistate compliance or risk being held accountable by the Department of Labor for failing to comply with state-specific employment standards. Compliance differs across all 50 states. To simplify the process, SixFifty has narrowed down multistate employer registration considerations to five core areas of focus. 
Here's what it looks like for companies hiring out-of-state-employees in Maine—or accommodating employees moving to Maine if there's no established business nexus.
1. Maine Employment Registration
Before you can employ residents in the State of Maine, you'll need to obtain a certificate of authority and register with the Maine Corporations Division as a Foreign Corporation. After your business is approved to become a qualified employer, you'll need to take steps to appropriately report new hires to the state's labor authorities. Keep in mind that there are fines for failing to report workers or delaying appropriate filings. 
Obtain a registered agent
Register to do business in Maine
Report new hire to the Maine Department of Human Services
Register for unemployment insurance
Report unemployment insurance account to payroll provider
Obtain workers' compensation coverage or update the policy
2. Maine Tax Registration
Maine is one of the many states that requires employers to withhold state income taxes. It's important for businesses to collect and file the appropriate income tax withholding forms from employees, and to ensure they're submitting reports to the Maine Revenue Service according to guidelines provided by the state. 
Register for income tax withholding account
Obtain the completed state income tax withholding form from the employee
Register for a sales tax license or permit
3. Maine Employment Policies
Businesses need to familiarize themselves with employment policies specific to Maine, and make those policies available to out-of-state hires living in Maine. That includes adhering to leave policies, and updating the employee handbook to reflect compliance with these policies. Failing to comply with Maine employment policies could warrant fines, fees and action from state labor authorities. 
Review employee handbook for compliance
Update policies or add new leave policies as needed
4. Maine Required Employment Policies (May 2023)
Crime Victim Leave 
Domestic Violence Leave 
Emergency Responder Leave
FMLA (15 Employees)
Jury Duty Leave
Meal and Rest Breaks
Military Service Leave (15 Employees)
Paid Leave (10 Employees)
Sexual Harassment Policy
Maine Retirement Savings
Whistleblower
5. Maine Employment Implications
Do you know the minimum wage requirements in Maine? Overtime rules? Employment insurance specifications? Businesses hiring out-of-state employees in Maine need to get up-to-speed on employment implications and ensure they're instituting new policies and actions to keep themselves compliant. This also includes complying with provisions for remote work. 
Ensure non-compete provisions comply with Maine law
Confirm the employee is paid at least the minimum wage
Review the applicable overtime laws
Confirm the payroll practices meet the payment frequency standards in Maine
Consider whether insurance extends coverage to employees in Maine
Consider COVID-19 laws that affect the employee
6. Maine Signage
Maine has more than a half-dozen workplace signage mandates, and it's up to out-of-state employers to make this information available virtually. This includes signage information for everything from child labor laws, to fair wage policies, to whistleblower protections and more. Understand which signage is required by the state and how to make these materials available to distance workers. 
Post or distribute required signage
Simplify Multistate Compliance with SixFifty
The process of maintaining compliance can be complex and extremely nuanced for companies unfamiliar with Maine employment laws and standards. It's why SixFifty has compiled an extremely useful tool for businesses hiring out-of-state employees in Maine. To simplify the process of hiring out-of-state employees in Maine or supporting remote employees on-the-move, check out our 50 State Hiring Kit.