The COVID-19 pandemic created a swift and considerable change in the hiring landscape. More and more companies found themselves adopting work-from-home models, and this quickly impacted their approaches to hiring as well. For companies looking to hire out-of-state employees based in Hawaii, it pays to understand everything involved in becoming an out-of-state employer to ensure you're properly establishing a presence and operating in compliance with the state's laws.
It also made it possible for existing employees to move, as they were no longer tethered to their employer's geographic location. Not surprisingly, these changes created some big benefits for employers and workers alike, although they also presented some challenges.
With the growth of remote work, businesses everywhere have an urgent need to be aware of the standards surrounding multistate compliance and employer registration. Let's take a look at how SixFifty's out-of-state hiring tool can make the process more transparent for your company.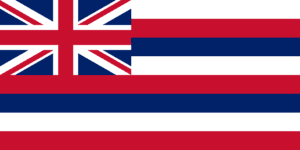 Scenario 1: Employee works from home in another state
For most companies, the likeliest out-of-state employment compliance scenario is one in which an existing employee relocates to a new state. Whether it's for lower cost of living, a desire to live closer to family or a partner's job taking them elsewhere, this situation is becoming more feasible for employees due to the increasing availability of remote work. However, when the employee is moving to a state in which their employer doesn't have a business presence, it creates a compliance situation the company needs to address.
Scenario 2: Hiring out-of-state employees in Hawaii
As remote work rises, so does remote hiring, and it's becoming increasingly common for companies to need to register as an employer in a new state in order to bring on a new hire. When a New York business hires a worker who lives in Hawaii, for example, the employer has to go through a number of steps to register in Hawaii and ensure they're compliant with state-specific laws and standards.
Multistate Employer Registration Factors to Consider
In both of the above scenarios, employers need to pursue multistate compliance or risk being held accountable by the Department of Labor for failing to comply with state-specific employment standards. Compliance differs across all 50 states. To simplify the process, SixFifty has narrowed down multistate employer registration considerations to five core areas of focus. 
Here's what it looks like for companies hiring out-of-state-employees in Hawaii—or accommodating employees moving to Hawaii if there's no established business nexus.
1. Hawaii Employment Registration
The first thing to do when you need to comply with Hawaii's standards is establish your business in the state. You'll have to register the company with the appropriate state authorities, report new hires to the Child Support Enforcement Agency, register for unemployment insurance and ensure you have appropriate workers' compensation coverage.
Obtain a registered agent
Register to do business in Hawaii
Report new hire to the Hawaii Child Support Enforcement Agency 
Register for unemployment insurance
Report unemployment insurance account to payroll provider
Obtain workers' compensation coverage or update the policy
2. Hawaii Tax Registration
You'll next need to register your business for tax purposes. This involves getting set up with a withholding ID for income taxes and collecting the necessary paperwork from the employer. In lieu of the typical sales tax, Hawaii has a general excise tax, which is levied upon businesses doing more than $100,000 in annual sales or more than 200 annual transactions in Hawaii.
Register for income tax withholding account
Obtain the completed state income tax withholding form from the employee
Register for general excise tax
3. Hawaii Employment Policies
Because the employment policies are unique in each state, employers need to know and understand the specific rules that apply any time they're establishing themselves in a new state. Hawaii, for example, has specific policies in place that apply to domestic violence, jury duty, pregnancy and other forms of leave, which will need to be laid out clearly and communicated to Hawaii employees.
Review employee handbook for compliance
Update policies or add new leave policies as needed
4. Hawaii Required Employment Policies (May 2023)
Domestic Violence Leave
FMLA (100 Employees)
Jury Duty Leave 
Meal and Rest Breaks (minors only)
Organ, Bone Marrow, and Stem Cell Donor Leave (50 Employees)
Pregnancy Leave
Witness Duty Leave
5. Hawaii Employment Implications
Hawaii is an at-will employment state, meaning employees can be terminated with or without notice or cause. Other implications of employment in Hawaii include policies that apply to non-compete provisions, minimum wage ($10.10 per hour, although employees guaranteed at least $2,000 monthly are exempt) and insurance benefits.
Ensure non-compete provisions comply with Hawaii law
Confirm the employee is paid at least the minimum wage
Review the applicable overtime laws
Confirm the payroll practices meet the payment frequency standards in Hawaii
Consider whether insurance extends coverage to employees in Hawaii
Consider COVID-19 laws that affect the employee
6. Hawaii Signage
While Hawaii workplaces require posted signage pertaining to employment discrimination, occupational safety and health laws, unemployment insurance, wage and hour laws and much more, there is no indication of how employers are supposed to post signage for exclusively remote employees. Employers should consider following the guidance from the United States Department of Labor regarding electronic posting.
Post or distribute required signage
Simplify Multistate Compliance with SixFifty
The process of maintaining compliance can be complex and extremely nuanced for companies unfamiliar with Hawaii employment laws and standards. It's why SixFifty has compiled an extremely useful tool for businesses hiring out-of-state employees in Hawaii. To simplify the process of hiring out-of-state employees in Hawaii or supporting remote employees on-the-move, check out our 50 State Hiring Kit.