Thanks to technology, remote work has become more commonplace than ever. Employers and employees alike appreciate the convenience and accessibility. Once your business starts hiring out of state employees in Connecticut, however, employment law, tax, and insurance coverage can become complex.
To comply with Connecticut state laws and employment standards, you need to establish an economic nexus within the state, register for tax purposes and comply with individual state employment standards.
Hiring in multiple states allows employers to source the best talent for the position—but if you don't take the time to register with each new state, establish state-specific employment standards and understand the employment implications, you could expose your business to fines and penalties. Let's take a look at the challenges of hiring out of state—and how SixFifty can make it easier.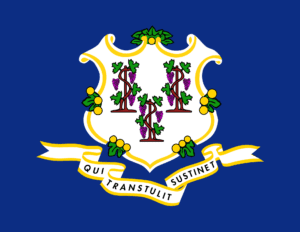 Scenario 1: Employee works from home in another state
Remote work allows employers to retain their top employees, even if they're moving to another state. For example, your business may be located in California, but your employee is moving to Connecticut to be closer to family or their partner.
Unless your company regularly does business in Connecticut, you may not have an economic nexus. Similarly, California employment policies and standards may be very different from Connecticut's.
Scenario 2: Hiring out-of-state employees in Connecticut
Multistate questions also arise when you hire new employees in a different state. For instance, your California company could hire someone in Connecticut. Even though the business is registered in California, Connecticut employment laws and standards apply to the Connecticut employees. Your company still needs to register in each new state, and make sure that their policies meet the new state's standards.
Multistate Employer Registration Factors to Consider
In both of the above scenarios, employers need to pursue multistate compliance or risk being held accountable by the Department of Labor for failing to comply with state-specific employment standards. Compliance differs across all 50 states. To simplify the process, SixFifty has narrowed down multistate employer registration considerations to five core areas of focus.
Here's what it looks like for companies hiring out-of-state-employees in Connecticut—or accommodating employees moving to Connecticut if there's no established business nexus.
1. Connecticut Employment Registration
First, you'll need to establish an economic nexus for your business within Connecticut. Employers must register their company with the state of Connecticut, report the new hire to the Department of Labor within 20 days and obtain or update policies for workers' compensation and unemployment insurance.
Obtain a registered agent
Register to do business in Connecticut
Report new hire to the Connecticut Department of Labor
Register for unemployment insurance
Report unemployment insurance account to payroll provider
Obtain workers' compensation coverage or update the policy
2. Connecticut Tax Registration
Next, you must fulfill your tax obligations. Employers are required to register for income tax withholding, complete all necessary forms and register for either a sales tax license or permit. Employers are also required to register for a Paid Leave Authority account.
Register for income tax withholding account
Obtain the completed state income tax withholding form from the employee
Register for a sales tax license or permit
3. Connecticut Employment Policies
Connecticut has 10 state-specific employment policies which must be included in your employee handbook, if they apply to your company. Some policies only apply to companies with a certain number of employees, such as family violence leave, FMLA leave, paid sick leave, and pregnancy leave. Any conflicting policies must be updated accordingly.
Review employee handbook for compliance
Update policies or add new leave policies as needed
4. Connecticut Required Employment Policies (May 2023)
Crime Victim Leave
Family Violence Leave  (3 Employees)
FMLA (75 Employees)
Jury Duty Leave
Meal and Rest Breaks
Paid Sick Leave (50 Employees)
Paid Time Off
Pregnancy Leave (3 Employees)
Sexual Harassment Policy
Volunteer Firefighter and Ambulance Service Members Leave
Voting Leave
Witness Duty Leave
Whistleblower
MyCTSavings retirement plan
5. Connecticut Employment Implications
Next, you'll need to ensure that your company's practices comply with Connecticut state law. Be sure you're paying at least the Connecticut state minimum wage, their employment status, and non-compete provisions must comply with state law. You'll also need to determine whether your insurance coverage is appropriate for your out of state employees.
Ensure that non-compete provisions comply with Connecticut law
Confirm that the employee is paid at least the minimum wage
Review the applicable overtime laws
Confirm that the payroll practices meet the payment frequency standards in Connecticut
Consider whether insurance extends coverage to employees in Connecticut
Consider COVID-19 laws that affect the employee
6. Connecticut Signage
Connecticut requires that employers post certain signage in easily accessible areas. Unlike some states, Connecticut has not created any standards for how to post signage for remote workers. Generally, employers should make the signage accessible on the company intranet, in an online folder or on their website.
Post or distribute required signage
Simplify Multistate Compliance with SixFifty
The process of maintaining compliance can be complex and extremely nuanced for companies unfamiliar with Connecticut employment laws and standards. It's why SixFifty has compiled an extremely useful tool for businesses hiring out-of-state employees in Connecticut. To simplify the process of hiring out-of-state employees in Connecticut or supporting remote employees on-the-move, check out our 50 State Hiring Kit.