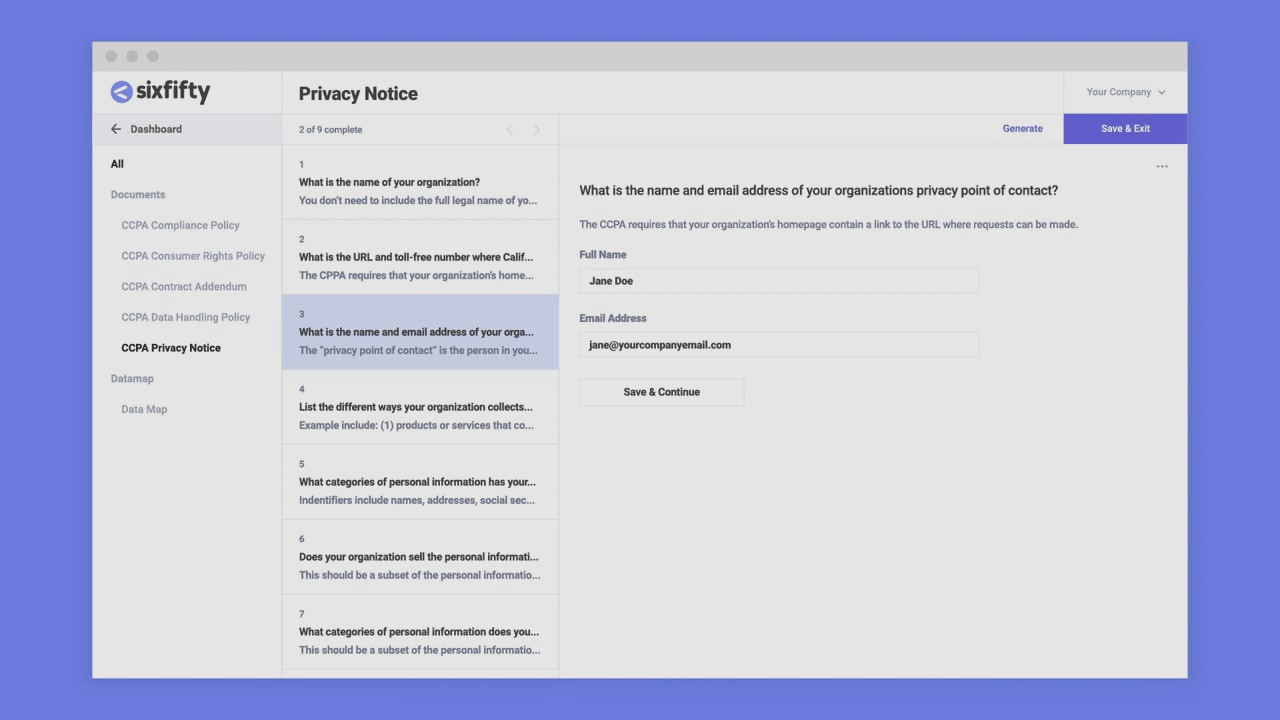 Compliance made simple
Our easy-to-use automation tool helps your company generate website disclosures, contract language, and internal policies and procedures. SixFifty tracks the current laws like the CPRA, CPA, VDCPA; when the law updates, our system creates, stores, and updates your documents.
Our system
SixFifty walks you through a series of key questions guiding, prompting, and connecting the dots to automatically generate your documents. If you are audited, these documents help prove and time-stamp your compliance.
More affordable
On average SixFifty's solution is 80% less expensive than working with a firm, with no unexpected implementation fees. Our automation tools allow us to charge a fraction of the price without sacrificing quality. With the expertise of the world's leading technology law firm behind our product, we save you and your company time, money, and stress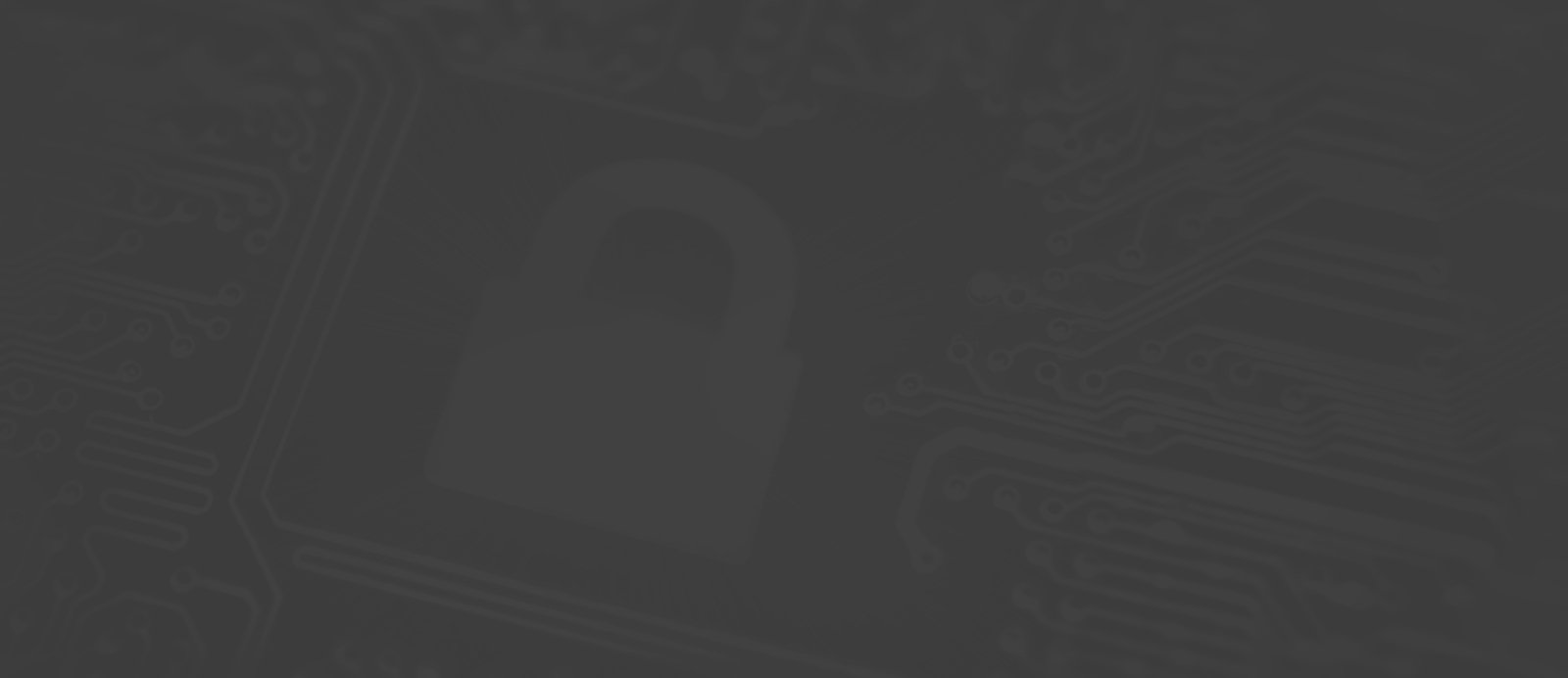 Get Started
SixFifty is the easiest, most affordable, and best solution for your privacy document needs.
SIGN UP