Benefits of our
Free Employment Policy Navigator
Thinking of expanding or hiring in a new state? Quickly browse and compare required employment policies for free.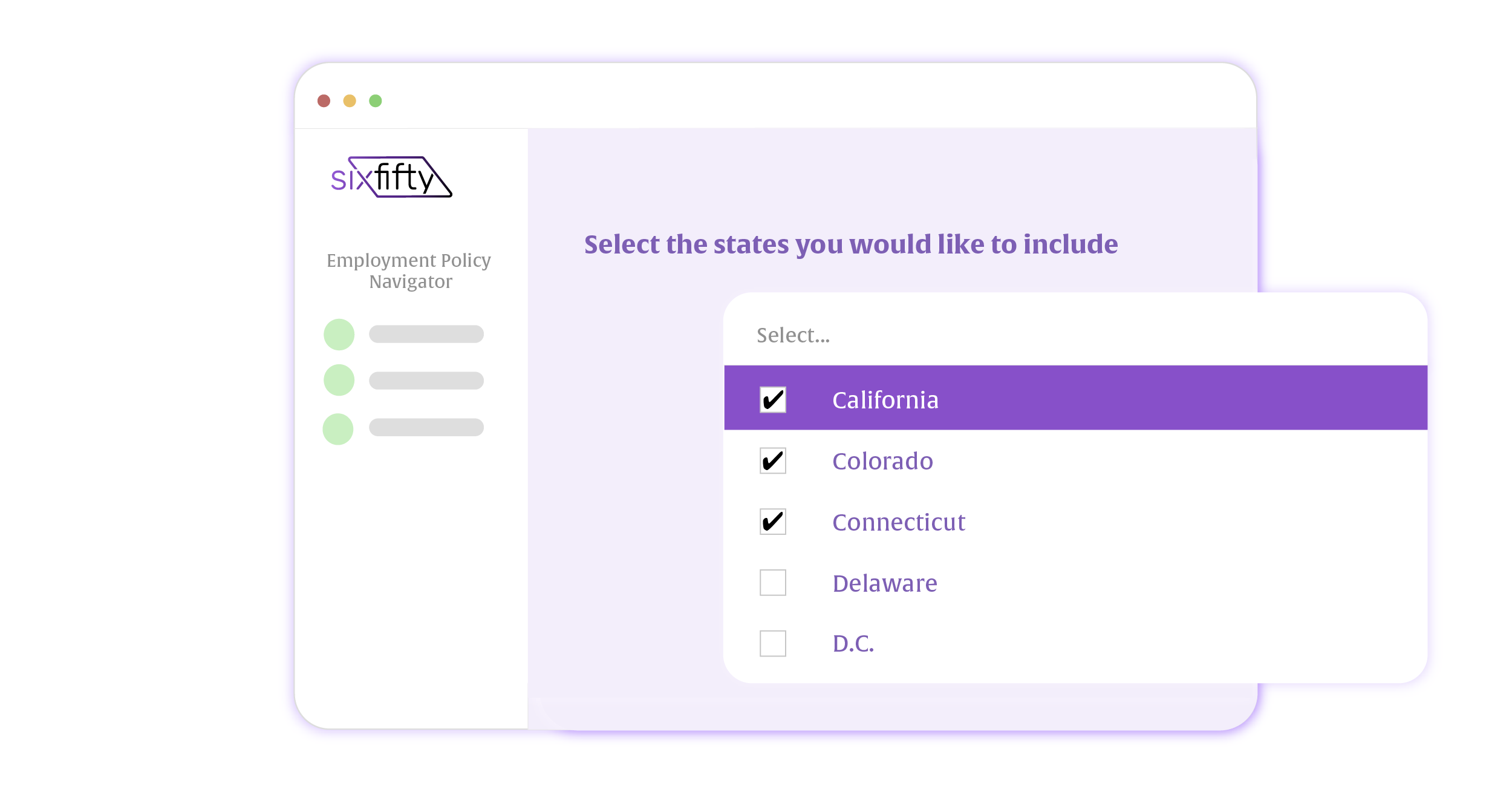 Save time researching state-specific laws
Select the states you want to  see—up to 50—and quickly compare required policies.
Leave policies
Accommodation policies
And more!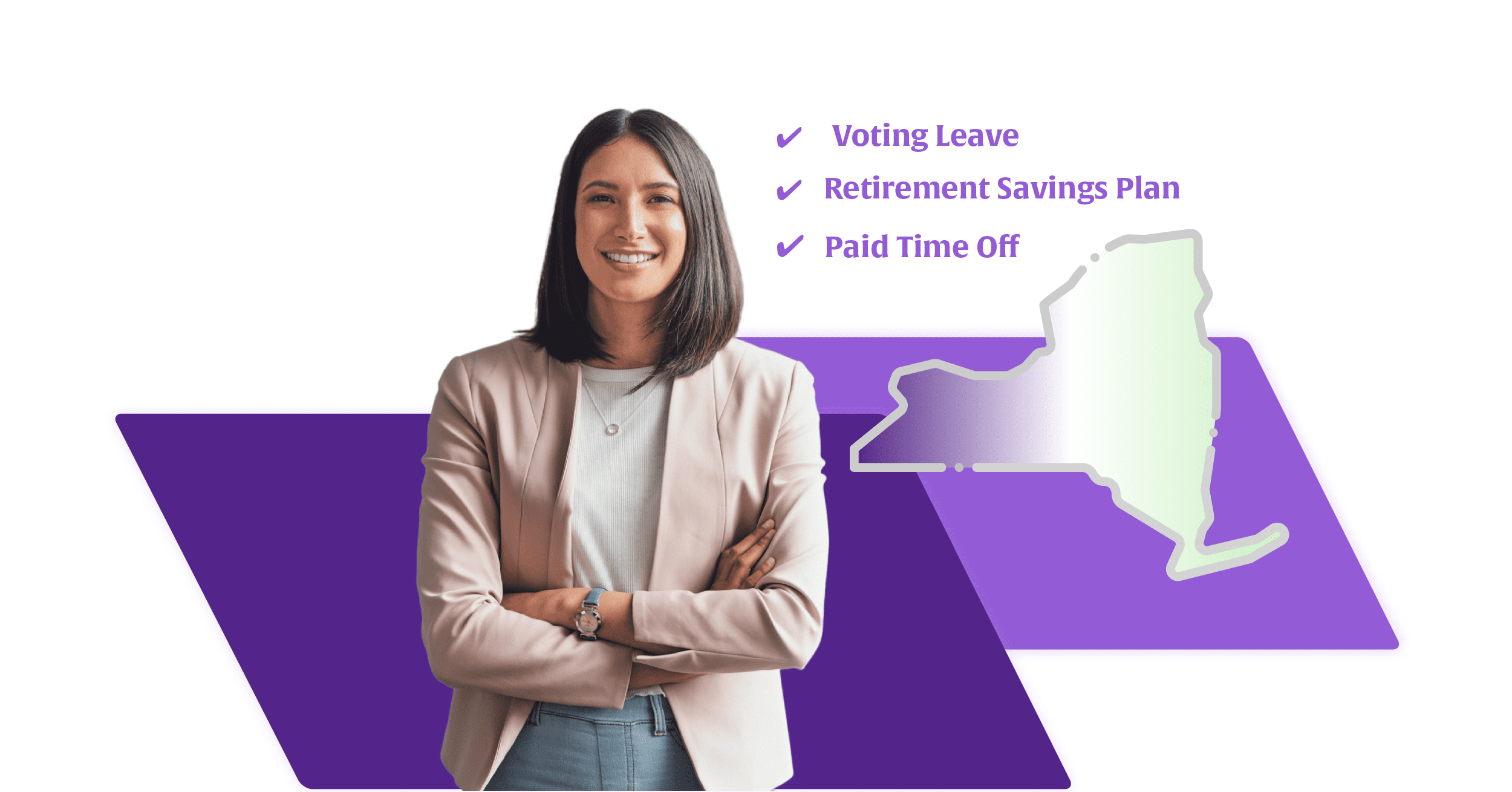 Ensure compliant hiring and relocation
Unburden yourself from the research that goes into hiring or relocating employees in a new state, and let our Policy Navigator do the work for you.
How Policy Navigator works
1. Select states
Select states with current employees and states you are researching for hiring/relocation.
2. Generate doc
The SixFifty Policy Navigator generates a document with all of the states.
3. Download
Download the document. A copy will also be sent to your email.
4. Enjoy
The doc breaks down which policies are required by state, plus optional policies.
HR teams of all sizes 💜 SixFifty
"SixFifty allows me to focus on more of the strategic areas of my job...we work with a lot of startups to create their foundation of HR processes, policies, etc...using a tool like SixFifty has allowed us to do that a lot faster."
"It saves me an enormous amount of time having to research various jurisdictions by making the relevant information available in minutes. If you have employees working in multiple jurisdictions, it's the only way to keep your organization compliant with employment laws." "
"The value of what we're getting with SixFifty is so great. It's the legal tool we use for all of our contracts, onboarding, offboarding—anything that has to do with employment at Hatch. And it keeps us compliant and up-to-date."
13,000+
Documents generated with SixFifty
1000+
Customers and growing daily
100+
Policies and documents in our Employment Docs toolset
215+
Employment law updates published in the last year
Legal documents for every stage of employment
SixFifty's platform helps you generate the legal documents you need to hire, manage, and separate from employees in all 50-states.