On March 3, 2022, the US Department of Homeland Security designated Ukraine for Temporary Protected Status. Soon after, SixFifty went to work building a free tool to help Ukrainians and their attorneys streamline the application process.
On April 19, 2022, details were published to the Federal Register, finally clearing the way for applications to be submitted. But Temporary Protected Status (TPS) is complicated, and there's a lot of confusing information out there. SixFifty created this guide to help Ukrainians in the US, and the attorneys and translators helping them, to find answers and resources.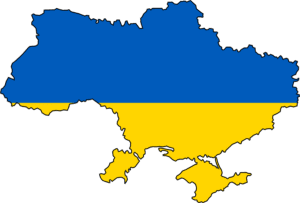 What is Temporary Protected Status?
Temporary Protected Status (TPS) is a designation from the United States government. It's used to help people from other countries who are in the US temporarily and can't return to their home country for reasons like war or natural disasters. When something happens in a country that prevents its government from safely handling the return of its nationals, the US Secretary of Homeland Security will consider designating that country for Temporary Protected Status. Some reasons for a country to be designated for TPS include:
Ongoing armed conflict, like a civil war or invasion
An environmental disaster like an earthquake or a hurricane
An epidemic
Other extraordinary and temporary conditions
In the case of Ukraine, the designation was based on both ongoing armed conflict and
extraordinary and temporary conditions.
TPS means that Ukrainians who are in the US temporarily don't have to return to Ukraine while the Russian invasion makes their country unsafe. Ukrainians who apply, and are approved, for TPS can remain in the US until October 19, 2023. It's possible that the Department of Homeland Security could choose to extend this timeline.
Who is eligible for Temporary Protected Status?
Temporary Protected Status under this specific designation is available to the following people:
Ukrainian Nationals or "stateless" persons who most recently resided in Ukraine
They must have resided in the United States since April 11, 2022
They can have no felony convictions, and no more than 1 misdemeanor conviction, in the United States
If they've applied for asylum, they can't have been turned down because of a "frivolous" application
You may notice that the above list does not say, "entered the US legally." Any Ukrainian who meets the above criteria will most likely be eligible for TPS. Even if they entered the United States illegally, overstayed a visa, or are currently in immigration court. Even someone who lost their immigration court case and has a removal order may be eligible for TPS. This is because TPS is an emergency tool to keep people safe during times of war and other dangers.
One other eligibility item to consider is called "firm resettlement." If, for example, someone from Ukraine fled through Poland, then western Europe, then Mexico, and eventually came to the US, the US government will want to know whether that person could have stayed in one of those other countries. If you traveled quickly, those other countries are unlikely to pose an obstacle in your TPS application. But if you settled down for a while, and had rights and protections and paperwork in one of those countries, you may be asked to explain why you need protection in the United States.
How do I apply? What paperwork do I need?
There are several ways to apply for TPS. SixFifty has built a free tool that automates almost all of the paperwork you need. We recommend that you either work with an attorney to fill out the paperwork together, or use SixFifty to create your first draft and then work with an attorney. It is not advised to do the entire process by yourself.
SixFifty's TPS tool can generate these documents:
SixFifty's free tool will ask you questions about yourself and your application. Then we'll email you the completed forms you need, as well as instructions on what to do next.
These forms are optional, and not automated by SixFifty. But some applicants may benefit from them:
It's very important to submit one form for each applicant. If you're a family of five, you'll need to submit five applications.
In addition to these forms, you'll also need evidence that proves your TPS eligibility.
These include:
Evidence of Ukrainian nationality. First you need to prove that you're either Ukrainian or "stateless." The best way to do this is with a passport, even if it's expired. The next best thing is a Ukrainian birth certificate, but you'll need a certified English translation. If you don't have either of those, you can use affidavits from your family members (that list date, time, and place of birth in Ukraine), or other records like church records.
Proof of last habitual residence in Ukraine. If you are "stateless," it means you are not a citizen of any country. If you've lived in Ukraine for a long time, and nowhere else between then and when you came to the US, you may be eligible for TPS. To prove habitual residence, use documents like leases, school records, or employment records. They need to include dates and as much identifying information about you as possible.
Evidence of continuous residency in the US since April 11, 2022 or before. If you've been in the United States for more than 3 months, you don't have to go back and show evidence for the entire time you've been here. Two to three months of evidence is enough for USCIS. But you need strong evidence, like an I-94 form, utility bills, and children's birth certificates. Other documents that can serve as evidence include school and medical records, mail that includes your name, address, and the date, and even social media posts and pictures. If you entered the US legally, you'll have an I-94 form—that's your best evidence. Remember that you don't need a legal immigration status to be eligible for TPS, but it may be harder to prove residency.
SixFifty's free tools offer explanations and translate all of the questions in Ukrainian. This is meant to be helpful, but not to replace an interpreter. If you don't speak English fluently, the US government requires you to go through your application with an interpreter who speaks English and Ukrainian (or whatever language you speak) fluently. That interpreter will need to certify that they speak English and your language fluently, and that they read you all of the questions and your answers. The interpreter will need to add their name and contact information in Part 9 of the I-821 form.
Can I apply for work authorization? Am I required to?
The fee to apply for work authorization, or an Employment Authorization Document, starts at around $400. For many applicants, it's probably worth the cost. In addition to letting you work, an EAD is a government issued ID with your photo on it—always helpful for immigration. And it's part of the process of getting a Social Security Number. For these reasons, many attorneys recommend applying for work authorization, even if you don't need to work. You may even wish to apply for work authorization for your minor children or elderly family members.
But you don't have to. USCIS has changed its rules on TPS, so that you only need to submit a work authorization form (i-765) if you want to work while you're in the US. Some organizations and attorneys incorrectly believe that I-765 forms are required for all applications. If you work with an attorney who tells you this, you can direct them to USCIS's TPS website, which says "You may file your Form I-765 request separately at a later date."  
If you use SixFifty, we'll ask you whether you want to apply for work authorization. Whichever option you choose, we'll send you the appropriate documents.
It's also important to note that work authorization might complicate matters if you're in the US on a "non-immigrant visa." Ukrainians who have a visitor or student visa, for example, are not authorized to work in the US, or have a restriction on their work authorization. If you apply for work authorization, you could lose your other visa status. If you're approved for TPS, you'll be able to stay in the US, but you may need to re-apply for your visa in October 2023.
Can I apply for Asylum and TPS?
In short, yes. If you're applying for asylum "in good faith," and you want to improve your chances of staying in the US, you can also apply for TPS. If you do this, though, it's absolutely critical that the information you enter for both applications matches exactly. You can use SixFifty's free Asylum Application tool to streamline the process, and SixFifty strongly recommends working with an attorney.
Asylum has much stricter requirements than TPS, and you can learn more about it here. It's very important to take asylum applications seriously. Because if the government determines that your application is "frivolous," you will be ineligible for any US immigration options forever.
If you have already been granted asylum, you probably won't benefit from TPS. We recommend asking an attorney to be certain.
I am an attorney. How can I help?
SixFifty built our free tools for Ukrainian applicants as well as attorneys. They're free to use and you can get additional support by emailing probono@sixfifty.com. We recorded a webinar about how to use our tools, which you can find here.
An organization called Lawyers for Good Government is organizing and training attorneys who'd like to volunteer. You can find more information and sign up here.
I need legal help. Where can I go?
Whether you've already used SixFifty to generate your documents and need help filing them, or you're starting from scratch, there are thousands of attorneys who are getting ready to help you. Sign up for Lawyers for Good Government's client waiting list here.
I need translation help. Where can I go?
If you don't speak English fluently enough to read and answer the application questions in English, then you'll need an interpreter to help you. That interpreter will also need to fill out part 9 of the I-821 form. You may also need to translate evidence into English, such as your birth certificate. SixFifty isn't formally affiliated with any translation or interpretation company, but Lawyers for Good Government has compiled this list of organizations:
Divergent Language Solutions
Phone: (415) 400-4538 or (347) 630-9343
LSI Translation
Email: ClientService@Linguist.com
Phone: (617) 528-7410
TransPerfect Legal Solutions
Email: legal@transperfect.com
Lionsbridge
Geneva Worldwide
Email: interpretingstaff@genevaworldwide.com
Phone: (212) 255-8400
Tarjimly
Whenever possible, SixFifty recommends using our free tools, which are available in English and Ukrainian, to generate your documents before seeking the help of an interpreter. Many interpreters bill by the hour, and having a finished application will save you time and money.
If you need help, email probono@sixfifty.com.
SixFifty Wants to Help
SixFifty's goal has always been to make the law accessible to everyone. "Going home isn't an option for Ukrainians right now," says Kimball Parker, CEO of SixFifty. "Tens of thousands of Ukrainians will need to apply for TPS or asylum over the next several months in order to stay in the U.S. SixFifty is hoping to alleviate the stress of applying during what is surely one of the most challenging moments in their lives."