In February 2022, the United States Congress passed landmark workplace legislation that will affect employment agreements in all fifty states. Born of the #MeToo movement, the Ending Forced Arbitration of Sexual Assault and Sexual Harassment Act of 2021 (the "Act") will block enforcement of arbitration agreements for employees who bring claims of sexual harassment or assault. That means that anyone alleging sexual harassment or assault in the workplace will have the right to pursue a claim in court instead of private arbitration. The bill was signed into law by President Biden on March 3, 2022.
"Today we send a clear and strong message that we stand with you for safety, dignity and for justice." – President Biden, at the signing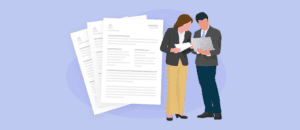 What Does This Mean for Your Employment Agreements?
Across the country, employers that use arbitration agreements and/or class action waivers should carefully review the language of those agreements and make any necessary changes to ensure the agreements exclude sexual assault and harassment claims. Specifically, the Act would amend the Federal Arbitration Act (FAA) and make pre-dispute arbitration agreements invalid and unenforceable "with respect to a case which is filed" that "relates to" a sexual assault or sexual harassment dispute, at the choice of the person alleging the misconduct. The Act would also invalidate a pre-dispute agreement that prohibits, or waives the right of, one of the parties to the agreement to participate in a joint, class, or collective action in any forum (whether in court or in arbitration) related to a claim of sexual assault or sexual harassment. Notably, the Act does not prohibit arbitration after the claim arises if the person alleging the misconduct prefers arbitration.
Importantly, employers will need to review all their current arbitration agreements to ensure compliance with the new law, which will take effect immediately and apply to all existing arbitration agreements, including those signed before the law's enactment.
Many states across the country have already passed legislation limiting or banning mandatory arbitration in the workplace. This federal legislation is similar to state action that has been happening in California, Illinois, New York, Washington, Maryland, New Jersey, and Vermont. Whereas many businesses with employees in multiple states have already been examining their arbitration agreements to ensure that they are valid in varying jurisdictions, this new legislation levels the playing field, banning mandatory arbitration for sexual harassment or assault claims for all employers across the country. However, employers still need to be aware of state laws that may impose more strict limitations on mandatory arbitration of employment disputes.
Best Practices
Employers should add language to their form arbitration agreements stating that the agreement does not apply to sexual abuse or sexual harassment claims or class action waivers related to sexual abuse or sexual harassment claims.
Employers should also amend their arbitration agreements currently in effect to comply with the Act.
SixFifty Solutions
SixFifty can help! Our Employment Agreements tool gives users the option of including an arbitration provision in the contract, and we also offer a stand-alone arbitration agreement. With our Employee Handbook tool, you can customize your employee handbook to meet the current and future needs of your business. We are continuously monitoring this dynamic area of the law and updating our tools with changes in real time. Working with SixFifty is like having the best employment lawyer in the world by your side.
If you are ready to get started or have any questions, schedule a demo with SixFifty today!