Hiring new employees comes with a lot of paperwork. And that used to mean a lot of time, money, and stress. If you have been looking for an easier way to speed up this process, save time and lighten your load, while also creating a more personal onboarding experience in this ever-evolving climate, SixFifty has you covered! With SixFifty's Employment Agreements solution we designed everything you need to make your onboarding smoother than ever. 
Offer Letter that complies with employment laws in all 50 states
NDAs for employees, contractors, and third-parties
Employee Contracts for the new way we work
Independent Contractor Agreements 
Separation Agreements 
SixFifty's new solution helps make sure you are up-to-date and compliant in all states. 
While documentation is key for maintaining crucial records and preventing expensive lawsuits, employee law has changed more in the past 18 months than in the previous 40 years. And companies may overlook many details. This is why SixFifty created our new Employment  Agreements tools that help your company get your paperwork right, the first time. 
So, what are employment agreements? Employment agreements entail any written account of your company's expectations and the employees' role at your company, both before their start date and after separation. They also describe the history between your company and an employee or contractor. 
Check out the types of Employment Agreements SixFifty can provide for you. We'll detail the importance of each one and how SixFifty can change the way you onboard. 
Offer Letter
SixFifty's offer letter was designed for hiring employees in the ever-changing landscape of employment law. Our offer letter documents are fully customizable and help companies protect their interests in compliance with employment laws, such as  notice requirements for restrictive covenants.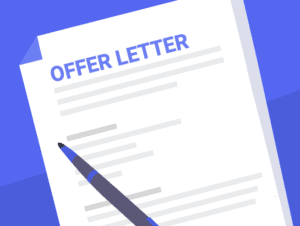 SixFifty's Offer Letter Customization Options include:
In office, remote, or hybrid
Full-time or part-time
Position/title
Salaried or hourly
Eligibility for bonus
Commission pay 
Exempt or non-exempt under FLSA
Benefits
Start date
By using SixFifty's employment transaction documents for your offer letters, these documents will also include a statement of at-will employment. Not having a statement of at-will employment will risk the at-will status of an employee at your company. 
If you have employees in Illinois, New Hampshire, Maine, Massachusetts, Minnesota, Oregon or Washington, SixFifty's solution includes critically important customization for Non-Compete Agreements. Those states all require companies to notify potential employees that a non-compete will be a condition of their employment. In addition, your company must provide a copy of the non-compete at least 7-14 days before the employee's start date. Some non-competes require companies to advise employees to seek counsel, by not giving this notice your company's non-compete is liable to be void and unenforceable. These notice requirements are becoming more common as states are rapidly passing laws to rein in non-competes. 
After you have your company's offer letter set up, it is crucial that you have Employee Contracts  set up for all your new hires. 
Employee Contract
SixFifty's Employment Agreements  platform also includes Employee Contracts designed for new hires and current employees. An Employee Contract is the foundation of your company's legal relationship with its employees. 
SixFifty's Employee Contracts allow for customization of the following provisions, among others:
At-Will Employment
Confidentiality/Non-Disclosure
Invention Assignment Agreement
Non-Solicitation (Customers, Employees, Third Parties)
Non-Competition
Arbitration
Jury Trial Waiver
Non-compete is a rapidly changing area of the law, and SixFifty has you covered. Our Employee Contracts account for the three basic approaches to non-compete agreements. 
Non-competes are banned in California, Oklahoma, and North Dakota.
Some  states have passed laws severely restricting use of non-competes through mechanisms like income thresholds and notice requirements. Expect more of these laws soon.
Most states have no statutes addressing non-competes, and it is up to the courts to limit non-competes in those states. 
So far in 2021, 66 bills have been introduced in 25 different states attempting to rein in the use of non-competes. The Biden administration has even issued an executive order that the Federal Trade Commission reduce the use of non-competes. SixFifty's Employment Agreements tool helps your company comply with fast-changing non-compete laws in all states where you have employees.  
SixFifty's intuitive tool walks you through the most relevant non-compete laws in the employee's state so that you can make an informed decision on whether to include a non-compete and how to craft one that's reasonable and enforceable
For instance, in Washington, non-competes are unenforceable if the employee makes less than $100,000 per year or if the company fails to provide a copy of non-compete prior to the employee's acceptance of the offer. If companies in Washington do not comply with the law, they can face steep statutory penalties of $5,000 plus attorney's fees.
SixFifty's Offer Letter and Employee Contract tools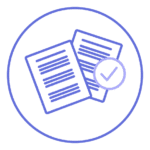 SixFifty's Offer Letter and Employee Contract tools work together to ensure companies comply with non-compete notice requirements. These laws are complex and they're becoming more complex every day, with real world consequences for businesses who don't comply. For example, Jimmy John's Gourmet Sandwiches, an Illinois-based sandwich chain, agreed to stop including non-compete agreements in its hiring documents, after this practice was deemed unlawful by the New York attorney general's office.
Illinois and Massachusetts will more than likely require extra consideration for non-compete to be enforceable. Illinois, Maine, Maryland, New Hampshire, Oregon, Rhode Island, Virginia and Washington all use income thresholds to determine whether a non-compete is enforceable — or even legal. In the state of Nevada non-competes are not allowed for hourly employees and companies must strictly comply with these laws, or their non-competes won't be enforceable. And in New York employers who require employees to sign non-competes without a legitimate business interest not only risk unenforceable non-competes, but can be investigated by the attorney general. If you have employees in more than 2 of these states, it can feel impossible to keep up. Let SixFifty sweat these details for you, and we'll keep your documents up to date as laws change.  
Non-Disclosure Agreement
Companies often need to reveal sensitive information to employees prospective employees, contractors, third-parties, etc. An NDA helps the company protect its trade secrets and other non-public information. But not all NDAs are created equal. NDAs which fail to account for varying state laws, or treat employees the same as third-parties may be unenforceable, or even expose a company to legal liabilities. 
SixFifty's NDA solution is robust enough to protect companies without being overreaching. And our tool can be used in unique circumstances, such as disclosing information to potential employees or independent contractors.
SixFifty's Employment  Agreements tool also generates separation agreements or acknowledgements. 
Separation Agreement 
"Termination," "firing," "letting go" — whatever your company calls it, ending an employee's employment is never pleasant, but SixFifty can help make a difficult thing a little easier. At the end of employment, employers may want to provide severance pay in exchange for a general release of claims. Employers may also be required to make certain disclosures to employees at the time of termination.SixFifty's Separation Agreement tool will help you include required notices and a reminder that the employee is still bound by terms of your employment agreement, such as their non-disclosure, non-solicitation and non-compete. In addition, some states have a requirement of written notice of termination, which our separation acknowledgement will include. 
Available customizations include:
Severance pay
Continued healthcare coverage
Release/waiver of claims
Arbitration 
Confidentiality
State-specific notices
A separation agreement is more than a formality, most disclosures are required by law. For example, failure to provide notices about entitlement to file for unemployment, COBRA continuation and specific state forms regarding separation can result in fines of up to $5,000 in some states.
If your company is looking to hire independent contractors in lieu of a full time employee, our documentation tool has you covered there too. 
Independent Contractor Agreement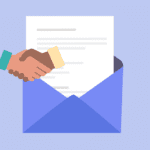 SixFifty's employment documentation tool also includes an independent contractor agreement. This agreement includes a non-disclosure agreement as well as outlining that contractors are responsible for state and federal tax withholding, unemployment contributions, and obtaining workers' compensation insurance. It also includes indemnification provisions and assignment of intellectual property.
Customizable options include:
Description of services
Term of agreement
Compensation (hourly, weekly, monthly, project fee)
Mediation and arbitration
Jury trial waiver 
Now that you know what Employment Agreements are and why it's crucial to have the right documentation in place for your company, check out SixFifty's Employment  Agreements  tool to keep your company up to date and compliant in today's rapidly changing workplace environment.
If you are ready to get started or have any questions, schedule a demo today!