Laws relating to Restrictive Covenants are changing quickly and it can be difficult to stay current. Because laws vary by state, employee location makes a difference in how to write and enforce these agreements. Changes in the remote workforce landscape can make this topic more complicated than ever before. Let's take a look at some notable changes in Non-Solicitation and Non-Compete Agreements in various jurisdictions across the country.
Definitions
Non-Compete Agreement (NCA): A contract where an employee agrees to not compete with a company for a certain period of time after employment.
Non-Solicitation Agreement (NSA): A contract where an employee agrees not to solicit the company's clients, employees, or other individuals with whom the employee worked.
Jurisdictions Currently Limiting Non-Compete Agreements
Maine

: Non-Compete Agreements cannot be enforced against an employee who makes less than 400% of the federal poverty level.

Maryland

: NCAs cannot be enforced against an employee who makes less than $15/hour.

Massachusetts

: Garden leave or another mutual agreement is required; "Garden leave" is a term used to describe when an employee leaving a job is required to stay away from work for a period of time while continuing to be paid. In Massachusetts, no less than 50% of the employee's annual income must be paid. Additionally, Massachusetts has a maximum limit of 1 year in which a non-compete agreement may be enforced.

New Hampshire

: NCAs cannot be enforced against an employee who makes less than 200% of the federal poverty level.

Nevada

: NCAs are not enforceable against hourly employees. Further, Non-Competes are only enforceable against an employee whose termination "is the result of a deduction of force, reorganization, or similar restructuring of the employer… during the period in which the employer is paying the employee's salary, benefits or equivalent compensation, including, without limitation, severance pay."

Rhode Island

: Employees must earn more than 250% of the federal poverty level for an NCA to be enforceable.

Virginia

: Non-Competes are not enforceable against low-wage employees. "Low-wage employee" means an employee whose average weekly earnings are less than the average weekly wage of the Commonwealth, as determined by the Virginia Employment Commission.

Oregon

,

Washington

,

Colorado

,

and

Illinois

also limit NCAs. These states have updates that take effect in 2022 and are discussed below.
Jurisdictions Banning Non-Compete Agreements
California

: Neither Non-Compete nor Non-Solicitation Agreements are enforceable.

Washington, DC

: A complete ban on NCAs has been approved, but due to budgetary issues, it will not be enforced until April 1, 2022. DC's ban requires the following written notice to be provided to all current and future employees: "No employer operating in the District of Columbia may request or require any employee working in the District of Columbia to agree to a Non-Compete Policy or Agreement in accordance with the Ban of Non-Compete Agreements 2020." This phrase must be included in any employment agreement going forward. This ban is not retroactive, meaning employers that already have agreements in place can enforce them, but no new agreements may be made.

Oklahoma

: Oklahoma has a complete ban against NCAs. Non-Solicitation Agreements are permitted to the extent the prohibition is from soliciting

customers

; agreements that prohibit soliciting

other employees

are not permitted.

North Dakota

: Neither Non-Compete nor Non-Solicitation Agreements are enforceable.
Jurisdictions with 2022 Updates
Federal Action
Executive Order

: On July 9, 2021, President Biden ordered the Federal Trade Commission (FTC) to develop statutory protections for US workers, including curtailing the use of Non-Compete Agreements. No filings have been made, but the FTC has taken preparatory steps in its efforts to conform with the President's Order.

Freedom to Compete Act

: Congress introduced this bill on July 15, 2021. This bill  would void all existing Non-Compete Agreements as well as prohibit them from going forward. We expect that this far-reaching act will have some opposition and receive amendments. 

Workforce Mobility Act

: This bill was introduced in Congress on February 25, 2021 and would prohibit enforcement of new Non-Compete Agreements, except regarding the sale of a business.
In current practice, some businesses may employ standard-form NCAs and NSAs as a matter of course or as a tactic to discourage employee migration and prohibit them from competing. Updates to existing restrictions  and implementation of outright bans are making that practice dubious. Businesses who misuse NCAs may incur fines and even jail time. Now is a great time to reexamine your Non-Compete and Non-Solicitation Agreements to ensure compliance and best practices.
SixFifty Solutions
SixFifty can help you to automate the employment agreements you need to hire employees in every state. Our Employment Agreements toolset helps companies create offer letters, employee contracts, separation agreements, Non-Disclosure Agreements, and more. Working with SixFifty is like having a panel of top-tier employment lawyers by your side to update your policies and documents as the law changes.
If you are ready to get started or have any questions, schedule a demo with SixFifty today!
---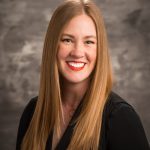 Written by Meili Bell
Meili Bell is the Content Manager at SixFifty. She spends her workdays writing, editing, project managing and reading about the intersection of law and technology. Meili comes to SixFifty from Gifted Music School, a nonprofit music school for the most dedicated young musicians in the region, where she was program director of the school's flagship program for the last ten...
Full Bio and other articles by Meili Bell