Many businesses have been in a reactive mode since the beginning of the pandemic – changing their policies as COVID regulations change and trying to keep up and remain compliant with evolving laws. However, thoughtful and strategic employment policies require foresight over reactive policy making. In order to support a robust business with healthy and happy employees, it's time to make deliberate decisions. 
It's important for employers to first understand the requirements of the law in the jurisdictions where they do business; then, consider how to write an employee handbook from a standpoint of care for employees and visitors to the worksite. Companies must deploy a long-term strategy to safeguard their most important capital – their workers.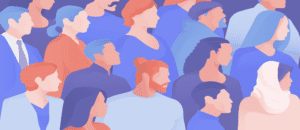 How to Write an Employee Handbook with Reasonable Accommodations
A reasonable accommodation is a change in the work environment or the way things are customarily done to enable a qualified individual with a disability to enjoy equal employment opportunities and privileges by performing the essential job functions. 
Reasonable accommodations are promised to employees under two acts: the Americans with Disabilities Act (ADA) and Title VII of the Civil Rights Act of 1964. A reasonable accommodation doesnot mean that the employer must fundamentally change its business or use substantial resources to accommodate every employee's situation. Reasonable is the key word. When writing employment policies and considering accommodations, companies should focus on the values that they want to uphold and communicate those intentions to employees. 
For employers who have a mandatory COVID-19 vaccination or testing requirement, there are many ways to provide reasonable accommodations in their COVID policy, including: 
Remote working where possible
Testing for employees who are unable to vaccinate for medical or religious reasons
Limiting employee interactions onsite
Requiring that personal protective equipment (such as masks) be worn by unvaccinated employees or everyone onsite
While the Supreme Court paused enforcement of OSHA's vaccinate or test requirement for large employers in January 2022, the Court's decision does not prohibit employers from voluntarily implementing a vaccine or testing requirement for their employees, with the exception of a few jurisdictions that have limits or bans on vaccine mandates. Companies can use OSHA's Emergency Temporary Standard (ETS) as a guideline to create a vaccination policy and/or create a testing alternative to vaccination. 
Employers should focus on creating a safe workplace, while also granting reasonable accommodations. Employers can balance these considerations by having an open dialogue with employees. They can ask questions to understand the challenges employees face, whether they are onsite or remote. Employers can be sensitive to those challenges and create a culture of caring while still fulfilling the underlying needs of the company. Employers can take small actions to improve employees' wellbeing, such as permitting remote working, shifting working hours, and clearly communicating expectations. 
The proposed accommodations will differ for each employer. Employees of pizza restaurants cannot make the pizza from home. Even employees that can perform work remotely may live in an internet dead zone, live with small children or others who need care, or lack space for a home office, so the home environment may be inadequate for efficient work. Consider what employees need in order to do their jobs well and ask them how to support their success. 
How to Write an Employee Handbook with Compassion
Learn. To be compliant with employment laws, first employers must know what the requirements are. SixFifty can help. We know the requirements across all jurisdictions and provide the language to comply with all state and federal employment laws.
Be inclusive. Once employers decide how to achieve compliance, consider the impacts of the policies on the workforce.
Communicate. Invite employees into a dialogue about the policies. Explain their purpose and the values that the company seeks to uphold. Ask questions. Listen. Repeat back what you think you just heard to confirm your understanding. Communicate clearly and openly so if the company adjusts a policy, employees are comfortable enough to communicate with the company. 
Cooperate. Work with employees on accommodations or innovations so everyone owns the solution. When building or adjusting your workplace policies, invite people from different parts of the company to the table to ensure varied perspectives are represented. This gives ownership to the people who will be expected to uphold the policies. 
Think ahead. Because companies had to respond quickly with COVID policies, many didn't have adequate time at the beginning of the pandemic to craft long-term policies. Now employers should take a step back and create policies thoughtfully. 
If a policy makes sense on paper but creates unnecessary friction when put into practice, employers should go back and revisit the policy to determine ways in which it could be more considerate to those who have to adhere to it. Employee policies can be compliant and compassionate at the same time.
SixFifty Solutions
Sixfifty can help! With our Employee Handbook tool, we enable you to learn how to write an employee handbook that meets the current and future needs of your business. We are continuously monitoring this dynamic area of the law and updating our tools with changes in real time. Working with SixFifty is like having the best employment lawyer in the world by your side.
If you are ready to get started or have any questions, schedule a demo with SixFifty today!
To learn more about creating a culture of caring coupled with compliance, watch this webinar with our partner and trusted HR consultant, Humareso.