Due to the pandemic and advancing technology, the nature of employment has lately shifted toward remote work. Employees are no longer required to sit at a desk in an office building somewhere—instead, they can work at home, which might be 50 or 100 miles from the office, or even across the country. This also gives employers access to a broader talent pool when hiring out of state employees in Oregon.
Still, hiring remote workers can be a complex process for employers, not least because no two states' employment laws are identical. For example, if your company is hiring an out-of-state employee in Oregon, you need to avoid failing to comply with that state's employment standards, lest you open your company up to financial and legal liability.
Thankfully, SixFifty has produced multistate employer registration tools that take the guesswork out of this process. Here's a closer look at how we can help you hire that amazing candidate in Oregon.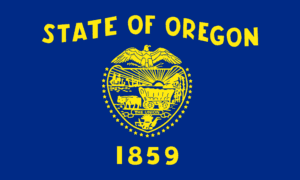 Scenario 1: Employee works from home in another state
Thanks to remote work options, your existing employees can remain with your company even while relocating to another state. This didn't used to be the case, so many employees are excited about the opportunity to move closer to family or enjoy a lower cost of living in a new state when it means they don't have to search for a new job. But if your employee moves to Oregon and you don't already have an economic nexus there, you'll need to register your business and take steps to comply with other aspects of Oregon law.
Scenario 2: Hiring out-of-state employees in Oregon
It's also possible your company is looking to hire an out-of-state employee who lives in Oregon. Regardless of where your business is located, you'll need to ensure you comply with Oregon's employment laws and policies for your new employee. Since these laws vary from state to state, you can't just rely on your existing policies and assume they'll be applicable to your out-of-state employee. Being compliant with Oregon law helps you avoid legal and financial penalties.
Multistate Employer Registration Factors to Consider
In both of the above scenarios, employers need to pursue multistate compliance or risk being held accountable by the Department of Labor for failing to comply with state-specific employment standards. Compliance differs across all 50 states. To simplify the process, SixFifty has narrowed down multistate employer registration considerations to five core areas of focus. 
Here's what it looks like for companies hiring out-of-state-employees in Oregon—or accommodating employees moving to Oregon if there's no established business nexus.
1. Oregon Employment Registration
Your first order of business is to establish an economic nexus in Oregon. To do so, you'll register your business with the state, report your new hire, secure unemployment and workers' compensation coverage and register for paid family and medical leave. This will ensure your company is compliant with Oregon's employment standards.
Obtain a registered agent
Register to do business in Oregon
Report new hire to the Oregon Department of Justice 
Register for unemployment insurance
Report unemployment insurance account to payroll provider
Obtain workers' compensation coverage or update the policy
Register for paid family and medical leave
2. Oregon Tax Registration
Having one or more employees in Oregon means a business is required to withhold income tax, which you'll do through the Oregon Business Registry by providing details about your company. You'll also need to collect a W-4 from your new employee. Oregon does not have a general sales or use/transaction tax.
Register for income tax withholding account
Obtain the completed state income tax withholding form from the employee
Register for a sales tax license or permit
3. Oregon Employment Policies
Oregon has a dozen policies related to required employment benefits, and these need to be included in your employee handbook. Some of these policies go into effect depending on the number of employees you have in the state, so you'll need to brush up on Oregon's requirements to ensure your business is compliant.
Review employee handbook for compliance
Update policies or add new leave policies as needed
4. Oregon Required Employment Policies (April 2023)
Bereavement Leave (25 Employees)
Bone Marrow Donor Leave
Crime Victim Leave (6 Employees)
Domestic Violence Leave (6 Employees)
FMLA (25 Employees)
Jury Duty Leave (10 Employees)
Meal and Rest Breaks
Military Service Leave 
Paid Sick Leave (10 Employees or 6 Employees in Portland)
Paid Time Off
Sexual Harassment Policy
Volunteer Firefighter Leave
Whistleblower
Witness Duty LeaveRetirement Savings Plan
5. Oregon Employment Implications
If you're hiring your first-ever out-of-state employee in Oregon, you'll need to familiarize yourself with the implications of employment in that state. For example, did you know Oregon's minimum wage differs depending on the employee's location? This and other policies, like non-compete clauses, overtime, insurance coverage and more, will have to comply with Oregon law.
Ensure non-compete provisions comply with Oregon law
Confirm the employee is paid at least the minimum wage
Review the applicable overtime laws
Confirm the payroll practices meet the payment frequency standards in Oregon
Consider whether insurance extends coverage to employees in Oregon
Consider COVID-19 laws that affect the employee
6. Oregon Signage
Oregon hasn't established any rules regarding posting of signage for remote workers, although it does allow for electronic posting as a supplement to physical signage for workers who do their jobs on-site. The state requires a variety of signage be posted, often in as many as seven different languages, so you should review these requirements to ensure your out-of-state employees are properly informed.
Post or distribute required signage
Simplify Multistate Compliance with SixFifty
The process of maintaining compliance can be complex and extremely nuanced for companies unfamiliar with Oregon employment laws and standards. It's why SixFifty has compiled an extremely useful tool for businesses hiring out-of-state employees in Oregon. To simplify the process of hiring out-of-state employees in Oregon or supporting remote employees on-the-move, check out our 50 State Hiring Kit.