One of the biggest hurdles employers face when hiring out of state employees in Nevada is complying with different states' employment standards. Hiring an out-of-state candidate from Nevada, for example, is going to involve some different nuances than hiring someone from Utah or West Virginia. It's an employer's job to understand the varying facets of employment standards so they can avoid running afoul of the law.
Thanks to the rise in remote work occasioned by the pandemic and the proliferation of new technology, businesses of all sizes and across industries are adjusting to the new norm of having employees in far-flung states. While it's true that this benefits employees and employers alike—the former enjoy increased flexibility and autonomy, and the latter have a larger talent pool upon which to draw—it also presents its fair share of challenges.
Thankfully, SixFifty can help make multistate employer registration much easier. When you're preparing to hire an out-of-state employee in Nevada, our tool will simplify the process. Let's take a look at how it works.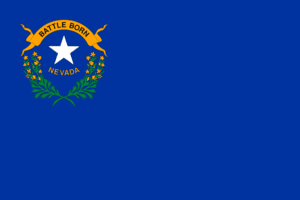 Scenario 1: Employee works from home in another state
One common scenario is for current employees to decide to relocate due to the opportunities afforded them by remote work. Maybe your company is based in New York, and one of your longtime employees wishes to move to Nevada to be closer to family while continuing in their current role. This is possible even though your company may not have a physical presence in Nevada—you just need to register as an employer in Nevada and ensure your policies are in compliance with state-specific standards.
Scenario 2: Hiring out-of-state employees in Nevada
It's also possible to hire new out-of-state employees who are based in Nevada. However, if you're looking into this option and have found a strong candidate, you'll need to establish an economic nexus in Nevada and make sure your business is compliant with the state's employment standards. Because the rules differ from state to state, the policies related to leave, minimum wage, unemployment insurance and a host of other factors may not be what your company is used to.
Multistate Employer Registration Factors to Consider
In both of the above scenarios, employers need to pursue multistate compliance or risk being held accountable by the Department of Labor for failing to comply with state-specific employment standards. Compliance differs across all 50 states. To simplify the process, SixFifty has narrowed down multistate employer registration considerations to five core areas of focus. 
Here's what it looks like for companies hiring out-of-state-employees in Nevada—or accommodating employees moving to Nevada if there's no established business nexus.
1. Nevada Employment Registration
Prior to hiring an out-of-state employee in Nevada, you'll need to establish an economic nexus in the state. This involves obtaining a registered agent and registering as an employer in Nevada. Within 20 days of hiring a new employee, your company will need to report the hire to the Employment Security Division of the Department of Employment, Training and Rehabilitation, as well as secure the necessary insurance coverage.
Obtain a registered agent
Register to do business in Nevada
Report new hire to the Employment Security Division of the Department of Employment, Training and Rehabilitation 
Register for unemployment insurance
Report unemployment insurance account to payroll provider
Obtain workers' compensation coverage or update the policy
2. Nevada Tax Registration
When registering your business in Nevada for taxation purposes, you'll begin by registering for the modified business tax, as well as for a sales tax license or permit. As Nevada doesn't have a state income tax, you'll save a step and have a somewhat easier process, but it's still important to make sure you're fully compliant. 
Register for the modified business tax
Register for a sales tax license or permit
3. Nevada Required Employment Policies (April 2023)
Because employment policies vary between the states, it's important to take the time to ensure your company is complying with Nevada's unique standards when bringing on an out-of-state employee. Among other steps, you'll want to update your employee handbook to ensure policies related to employee leave, paid time off and other matters are consistent with state requirements.
Domestic Violence Leave
Emergency Worker Leave (10 Employees)
Jury Duty Leave
Meal and Rest Breaks
Paid Sick Leave (50 Employees)
Paid Time Off
School Visitation Leave (50 Employees)
Voting Leave
Witness Duty Leave
4. Nevada Employment Implications
When you're hiring in a new state like Nevada, it can seem overwhelming trying to figure out all the specific state-level requirements when it comes to matters like minimum wage, insurance coverage, overtime and more. SixFifty's multistate employer compliance tool makes this task much less of a hassle and ensures your policies are in line with Nevada's standards.
Ensure non-compete provisions comply with Nevada law
Confirm the employee is paid at least the minimum wage
Review the applicable overtime laws
Confirm the payroll practices meet the payment frequency standards in Nevada
Consider whether insurance extends coverage to employees in Nevada
Consider COVID-19 laws that affect the employee
5. Nevada Signage
Although you're not likely to establish a physical workplace in Nevada as an out-of-state employer, it's still your responsibility to convey the information that would typically be required to be posted on workplace signage. Nevada has a whole host of signage requirements that you'll need to make available through virtual means.
Post or distribute required signage
Simplify Multistate Compliance with SixFifty
The process of maintaining compliance can be complex and extremely nuanced for companies unfamiliar with Nevada employment laws and standards. It's why SixFifty has compiled an extremely useful tool for businesses hiring out-of-state employees in Nevada. To simplify the process of hiring out-of-state employees in Nevada or supporting remote employees on-the-move, check out our 50 State Hiring Kit.