California's statewide indoor mask mandate expired last week. Although face masks are no longer required in general throughout the state, there are contradictory health orders and mandates localized to cities and counties. There are also some exceptions for certain settings.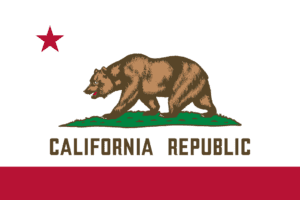 California Mask Mandate Updates
In the State of California, face masks are no longer required to be worn, except as otherwise ordered by local government and in these settings:
Public transportation
Health care settings
Congregate settings such as correctional facilities and homeless shelters
Long-term care facilities
K-12 schools and childcare settings
In the above places, masks must be worn by everyone, regardless of vaccination status. Only people who are unvaccinated are required to mask in all indoor public settings. Fully vaccinated individuals should continue to wear masks inside when community transmission rates are high. Workplaces must continue to follow the Emergency Temporary Standard (ETS) set by Cal/OSHA, and employers must follow public health orders on COVID-19. Although the statewide indoor mask mandate has been lifted in California, there are various city and county jurisdictions within the state that maintain their own specific requirements.
Some California counties have lifted universal mask requirements for most indoor public settings. People over the age of 2 who are unvaccinated are still required to wear masks in all indoor public settings in these areas. Some of these counties still have mask requirements for different work environments. These Bay Area counties include:
Alameda
Contra Costa
Marin
Monterey
Napa
San Francisco
San Mateo
Santa Cruz
San Benito
Solano
Sonoma
The City of Berkeley
San Francisco still has a general masking requirement in place; however, masks may be removed when businesses can verify that all individuals in a facility are fully vaccinated or up-to-date on their vaccinations.
Santa Clara County has not joined the other Bay Area counties in lifting its universal masking requirements. It has instead updated its metrics for when the mask mandate will be lifted: 1) COVID-19 hospitalizations in the jurisdiction are low and stable, in the judgment of the health officer and 2) the 7-day average of new cases per day is at or below 550 for at least a week.
Los Angeles updated its public health order to increase the allowed attendance threshold at Indoor Mega Events to 1,000 and Outdoor Mega Events to 10,000. Masking for Outdoor Mega Events is recommended, but no longer required.
Updates in Other Jurisdictions
The District of Columbia has extended indoor mask requirements until February 28, 2022.
New Jersey has extended its declared Public Health Emergency until at least March 11, 2022.
New York's temporary mask mandate has expired, as has its state of disaster emergency. Mask mandates instituted by local governments remain unaffected and private businesses may still implement them.
Washington's outdoor mask mandate is terminated.
SixFifty Solutions
SixFifty can help you to create a safe workspace while navigating the tricky legal landscape of an evolving public health situation. Our Employment 2.0 toolset helps companies create a written COVID-19 prevention plan, religious or medical vaccine exemption forms, vaccine self-attestation forms, and vaccine roster. Working with SixFifty is like having the best employment lawyer in the world by your side.
If you are ready to get started or have any questions, schedule a demo with SixFifty today!