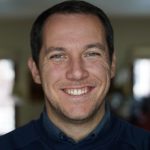 Articles By Kimball Parker
(he/him)
Kimball Dean Parker is the CEO of SixFifty and the Director of LawX, the legal design lab at BYU Law School. He created SixFifty and LawX with the desire to improve the public's access to the law. His projects have spanned making employment law easier for businesses to helping people respond to debt collection lawsuits. In all, SixFifty and LawX have helped tens of thousands of people and businesses with legal issues that they wouldn't have otherwise been able to address.
Education and Experience
Kimball attended college at the University of Utah. He also attended Westminster College where he served as the captain and goalkeeper on the men's soccer team. After college, he worked for the United States Department of Health and Human Services as an Advance Representative to Secretary Michael Leavitt.
Kimball earned his Juris Doctorate from the University of Chicago Law School in 2013, where he was a member of the University of Chicago Law Review. (Check out his article, A Historical Approach to Negligent Misrepresentation and Federal Rule of Civil Procedure 9(b), 80 U. Chi. L. Rev. 1461 (2013)!) He was also the president of the Dallin H. Oaks Society.
Out of law school, Kimball worked for Quinn Emanuel Urquhart & Sullivan in Silicon Valley from 2013 – 2015, then moved to Parsons Behle & Latimer from 2016 – 2018 where he founded the firm's innovation subsidiary, Parsons Behle Lab.
In 2016, Kimball was honored as a Fastcase 50 recipient, which honors "the law's smartest, most courageous innovators, techies, visionaries, & leaders." Kimball was also designated as an ABA Legal Rebel 2019 and received the Cyber Pioneer Award from the Utah Bar in 2018.
Today, Kimball spends his time at SixFifty, LawX, and hanging out with his family and friends.
Kimball's passion is making the law accessible to everyone—and his work at SixFifty has been the pinnacle of his professional achievements so far. Of course, work isn't everything: "The only things that have ever truly made me happy are my friends and family," he noted. That appreciation for what's truly important drives his work at SixFifty and beyond.
Get to Know Kimball
During his time at the US Department of Health and Human Services, Kimball traveled to Singapore, Egypt, Cote d'Ivoire, Nicaragua, France, Costa Rica and China in advance of Secretary Leavitt in order to plan trips addressing avian flu, import safety and HIV/AIDS.
He also traveled to fifteen domestic locations in advance of Secretary Leavitt in order to plan trips addressing electronic health records, the Indian Health Service, and Hurricanes Gustav and Ike.
In his free time, Kimball loves to ride bikes with his wife and two young children. He reads biographies—his favorite is Washington: A Life by Ron Chernow. An enthusiastic lover of music, Kimball can be found warbling to the songs of his favorite singer, Selena Gomez. If you're looking for a nice gift to give to Kimball, steer clear of socks—he doesn't wear those ghastly things.
¿Hablas español? Kimball does too!
TL;DR – We love Kimball like a love song.