So much has changed over the last year in data privacy it's hard to keep it all straight. Will it all stick? What changes do we need to make to be compliant in 2022 and beyond?
Join the privacy experts at SixFifty as they explore the ghosts of privacy – past and future. We'll look at an overview of the 2021 legislation and privacy updates, as well as a peek into what's coming down the pike for 2022 from the US to Europe to China.
This year promises to be one of global changes around privacy and regulations, so get prepared now.
What you'll learn:
What changes from last year will have the biggest impact on this year
Why 2022 is about gearing up for 2023
What are the biggest changes we're bracing for this year and how to come out ahead
Learn more and schedule a demo
Marie Kulbeth,
General Counsel, VP Legal Products
Marie Kulbeth is the General Counsel of SixFifty and the co-director of BYU LawX, a legal design lab dedicated to solving access to justice problems. Before SixFifty, Marie served as an assistant dean at BYU Law School, where she built a diversity recruiting program. Her work with SixFifty and LawX shows that law can be less complicated, and more equitable for both companies and individuals. On the Legal Products side of our business, Marie concentrates her focus on Privacy and Diversity, Equity, and Inclusion.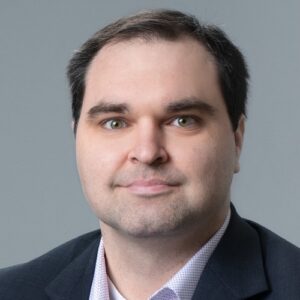 Austin Smith,
Legal Product Counsel
Austin Smith works on data privacy issues for SixFifty, focusing on the CCPA/CPRA and the GDPR. Before joining SixFifty, he advised companies ranging from tech titans to small startups in his work at law firms. Austin also worked on Capitol Hill briefing members of Congress and their staff on privacy issues. Austin graduated from the University of Virginia School of Law in 2013

William Frescas,
Legal Product Associate
William Frescas is a Legal Products Associate at SixFifty. They are a graduate of the J. Reuben Clark Brigham Young University Law School. William worked as General Counsel for Encircle, a multimillion-dollar nonprofit. While there, William provided expert and strategic legal advice to management on various topics such as employment law, business law, diversity and inclusion, and internal governance and policies. William works on SixFifty's Privacy; Diversity, Equity, and Inclusion; and Return-to-Work Toolsets.