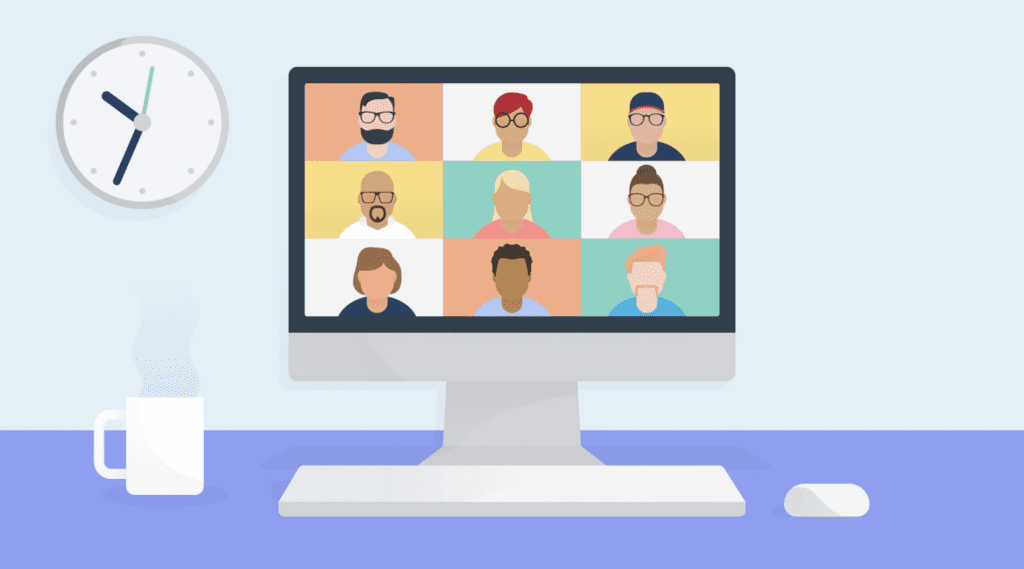 Telecommuting after COVID
After more than a year of telecommuting, many companies are weighing the advantages and disadvantages of making remote work and permanent. The COVID-19 pandemic has changed how and where companies and employees are working, maybe permanently. With many businesses pivoting and discussing whether they should return to their offices or make telecommuting permanent, you should consider updating your work from home policy or employee handbook.
Whether you're returning to work or regulating a new work from home policy, your business may need a solution to the new guidelines. According to Stanford News, 42 percent of the U.S. labor force is now working remotely full-time.  By sheer numbers this means the U.S. is a working-from-home economy. So, what does this mean for you and your business?
It means operating on outdated guidelines and policies could put your business at risk.
The COVID-19 pandemic is prompting countless companies to shift towards a remote work model, relying only on apps and software to keep their employees connected.  Most businesses had little time to prepare for a work from home policy as states across the country instituted shelter-in-place orders in the early days of the COVID-19 pandemic.  Now after a year of telecommuting, businesses are still questioning whether they should return to their offices or make telecommuting permanent.
So, what is telecommuting? Telecommuting is defined as "the practice of working from home, making use of the internet, email, and the telephone."  But generally, it means that employees work from home.  Even before the COVID-19 pandemic hit, the trend of working from home was growing significantly with few policies in place.
Businesses, Owners, CEOs and Managers that are used to having oversight of their employees while also fostering in-person collaborations are now having to pivot their business model and turn to technology— practically overnight. Applications like Zoom, Microsoft Teams, and Slack quickly became essential tools for employees to stay connected worldwide.  As a result, some companies are flourishing in this new world of remote workers, while others are struggling.
SixFifty can help
At SixFifty, we are here to help your business find the solutions to your work-from-policies, whether your business is flourishing or struggling during the COVID-19 pandemic. We partnered with employment experts at Wilson Sonsini to help you assess your back-to-work readiness, generate the back-to-work policies and other documents you need, and track employee health so you can keep sick employees at home.
With our Return-to-Work assessment, you answer some key questions about your back-to-work readiness and create a document that provides guidance on how to move forward. The return-to-work assessment tool also outlines how your employees will return to the workplace once authorities loosen COVID-19 restrictions, and includes a certification that employees have read and understand the policy.  There is also a COVID-19 telecommuting policy that explains how employees can work from home.  This stand-alone work from home policy can function after the coronavirus pandemic as well.
SixFifty regularly updates our Return-to-Work Toolset to reflect the latest requirements and recommendations from federal health authorities and agencies as well as covered state and local government. Customers get email and in-app alerts about what's changed, how your policies are affected, and how to quickly generate new documents, so that you're always up-to-date.
A new variable: vaccines
Another critical Return to Work topic is Vaccine Policies. 70% of respondents to a recent poll said they want their employer to require vaccinations before returning to worksites, but nearly 25% said they'd quit their job if such a requirement were put in place. Because employees may have strong feelings about your vaccine policy, companies should carefully consider their options: requiring vaccinations, encouraging vaccinations, or no policy.
The prevailing strategy for businesses has been adopting policies encouraging vaccination, and collecting vaccination information from employees to help with their risk analysis.  Some are offering incentives to encourage employees to get vaccinated, such as paid time off, gift cards, and bonus payments.
Your employee handbook is likely out of date
If you're looking to make more permanent changes, SixFifty also offers an Employee Handbook tool.  SixFifty's Employee Handbook can be customized to your business needs, with over 50 policies that account for the law in every state, and built for a post-COVID workforce that's more remote, mobile, and diverse.
This tool was created with your business in mind, so we teamed up with the top employment law firm in the nation to teach a computer to write employment policies for your company just like an attorney would. SixFifty's Employee Handbook tool asks you the same questions as an attorney would, and then uses your answers to create the employment documents your company needs.
Return-to-Work, vaccine, and health screening best practices
Looking for more information on the latest regulations and trends during the COVID-19 pandemic? Check out our latest webinar where we discuss the newest trends and regulations regarding employee screening and vaccination policies.