In reaction to the #MeToo movement and increased sexual harassment legislation, many companies are taking a closer look at their sexual harassment policies and procedures. Sexual harassment policies are fundamental to ensure a safe and healthy working environment for all employees, regardless of their sex, sexual orientation, gender identity, or pregnancy. Companies can also face significant legal consequences if they do not comply with sexual harassment laws. Decreased employee morale, expensive harassment lawsuits, civil fines, and tarnished company reputation are just some of the potential damaging consequences if a company does not take sexual harassment seriously.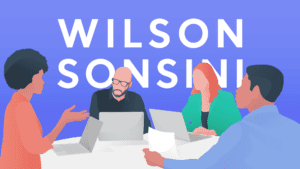 What is Sexual Harassment?
Sexual harassment is "unwelcome . . . verbal or physical conduct of a sexual nature" (29 C.F.R § 1604.11 (a) (1)). Sexual harassment is a form of sex discrimination that violates Title VII of the Civil Rights Act of 1964. The U.S. Equal Employment Opportunity Commission ("EEOC") is responsible for enforcing federal laws that make it illegal to discriminate against an applicant or employee because of the person's sex, among other protected characteristics. Employers with 15 or more employees are generally covered by EEOC laws. Many states, such as New York, also have state-specific sexual harassment laws.
Types of Sexual Harassment
According to the EEOC, there are two types of sexual harassment: "quid pro quo harassment" and "hostile environment." Quid pro quo harassment occurs when "submission to or rejection of such conduct by an individual is used as the basis for employment decisions," such as when a person in authority tries to trade job benefits for sexual favors (29 C.F.R § 1604.11(a)(2) and (3)). Job benefits could include hiring, promotion, continued employment, or any other terms, conditions, or privileges of employment.
A hostile work environment is created when conduct "unreasonably interfer[es] with an individual's work performance" or creates "an intimidating, hostile, or offensive working environment." 29 C.F.R. § 1604.11(a)(3). A hostile work environment can be created by teasing, offhand comments, or isolated incidents that are individually brief or minor, but as a whole create a hostile work environment. The difference between the two types is often blurred, and one behavior can constitute both types of sexual harassment.
When and Where it Occurs
Sexual harassment can occur between any persons, regardless of their sex or gender. Harassers can be a superior, subordinate, coworker, or anyone in the workplace, including an independent contractor, contract worker, vendor, intern, client, customer, or visitor. Sexual harassment is not limited to the workplace. It can occur while employees are traveling for business or at company-sponsored events or parties.
Sexual Harassment Policy
Prevention is the best tool to eliminate sexual harassment in the workplace. Companies should have clear policies that prohibit sexual harassment. A robust sexual harassment policy should define sexual harassment, provide examples, outline how to report sexual harassment, detail the reporting and investigation process, indicate that the company will not retaliate for any reporting, and inform employees of their rights to seek other remedies.
Companies should communicate the importance of a safe workplace and train employees on how to recognize and report sexual harassment. New York and other states require employers to provide sexual harassment training to employees. All employees should be encouraged to report sexual harassment in the workplace, even if they are not the victim. Supervisors have an especially important role to ensure the wellbeing of their teams and not tolerate any form of harassment. Clear provisions that outline possible disciplinary procedures for not reporting suspected harassment bolsters a company sexual harassment policy. Any report of suspected sexual harassment should be thoroughly investigated and documented by the company to ensure the alleged victims and harassers are treated fairly and according to documented procedures.
Employees should be ensured that there will not be any retaliation from the company for reporting suspected sexual harassment. Retaliation could be any behavior that discourages someone from making or supporting a sexual harassment claim and could include job-related adverse actions or actions outside of the workplace. A clear anti-relation provision in a sexual harassment policy can help employees feel more comfortable reporting or supporting sexual harassment claims. Actions speak louder than words, so the company's practices should be consistent with the anti-retaliation policies.
Statistics
According to the EEOC there were 5,581 charges of sexual harassment filed in 2021. The states with the most sexual harassment claims filed are listed below.
Sexual Harassment Charges Filed with the EEOC 2021
States with the Most Charges
Number of Charges
Most Populous States
1.
Texas
596
California
2.
Florida
501
Texas
3.
Georgia
342
Florida
4.
Pennsylvania
323
New York
5.
New York
307
Pennsylvania
6.
Illinois
277
Illinois
7.
California
272
Ohio
8.
Missouri
229
Georgia
9.
North Carolina
216
North Carolina
10.
Tennessee
208
Michigan
SixFifty Solutions
SixFifty can help! Our Employee Handbook toolset helps companies to create customized contracts, policies, and documents that comply with all state and federal employment laws, including sexual harassment laws. We are continuously monitoring this dynamic area of the law and updating our tools with changes in real time. We send regular updates explaining how laws have changed, and we even include the recommended language for the handbook and agreements.
If you are ready to get started or have any questions, schedule a demo with SixFifty today!