Hiring has changed for the better. With remote and hybrid work becoming more mainstream, companies have the talent pool of the entire nation at their fingertips. Coast to coast, from California to Connecticut, from Honolulu to Hartford, from Juneau to Jacksonville, talented professionals are ready to level up. This is a huge opportunity for both prospective employees and for companies like yours that are ready to hire. It's a win-win for your next hire and your hiring team.

But, there's a real catch within the new paradigm of this national hiring framework. States have unique and various employment laws that differ greatly among them. For example, in New York, employers can't inquire about a candidate's charges or arrests that didn't result in convictions. Colorado has overtime laws as extreme as their mountains. And Montana is the only state that does not have at-will employment.

Unfortunately, employment law is not one-size-fits-all across the United States. As hiring professionals know very well, researching different state requirements can become cumbersome, complicated, and time-consuming. But it's more than just an inconvenient headache: failing to comply with certain state regulations can open you up for legal liability and fines. 
That's why SixFifty has created a solution that makes the process of hiring easier and more cost effective. With our 50 State Hiring Kit, simply select the states in which you wish to hire and we'll generate a comprehensive, intuitive, and complete document that shows you the necessary action items (along with handy clickable links!) you must complete in order to conduct business and hire in any state of your choosing and the District of Columbia. We like to think of SixFifty's 50 State Hiring Kit as the ultimate blueprint for your hiring needs—all the information you could ever want to know about hiring a prospective employee in a certain state is made available and accessible in one centralized document. And importantly, we keep the lists updated when laws and requirements change.
As part of SixFifty's comprehensive employment solutions, including employment agreements, employee handbooks and policies, and hybrid work policies, our 50 State Hiring Kit is a great option as an existing add-on or as a standalone solution. With SixFifty as your partner, we can help you identify what solutions best fit your particular hiring needs. We know that every business has unique needs and our aim is to provide you with the right tools in your hiring toolset. 
We believe that hiring new talent should be easy. With our 50 State Hiring Kit, we make the hiring process easier and more affordable. Schedule your free 50 State Hiring Kit demo today and discover how this newest solution can be an addition to your toolkit that saves you time and money. Just wait—your HR department is going to love you!
---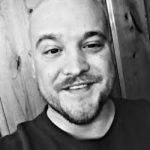 Written by Chase Anderson
Chase Anderson is a Product Marketing Manager at SixFifty. He spends his workdays working with lawyers and non-lawyers alike to discover ways to best market SixFifty's innovative product solutions. He takes a keen interest in how the law intersects with technology and what that means for businesses and organizations of all sizes.
Full Bio and other articles by Chase Anderson