Every company uses some form of employment agreement documents, policies, or contracts. With a remote workforce it can be more difficult than ever to keep up-to-date with the ever-changing employment laws.
Are your employment agreements up to date with the latest requirements in 2022? What about in each state where your remote workforce resides? Join us as we discuss recent changes to laws governing non-compete, non-solicitation, non-disclosure, confidentiality, and arbitration agreements. We will also address which state's laws govern a remote workforce spread among many states.
In this Webinar you will learn:
Why your restrictive covenants may not be enforceable without an update
Governing law issues for remote workforces
NDA & arbitration best practices
Learn more and schedule a demo
Webinar Speakers

Marie Kulbeth,
General Counsel, VP Legal Products
Marie Kulbeth is a Co-Founder and General Counsel of SixFifty and the co-director of BYU LawX, a legal design lab dedicated to solving access to justice problems. Before SixFifty, Marie served as an assistant dean at BYU Law School, where she built a diversity recruiting program. Her work with SixFifty and LawX shows that law can be less complicated, and more equitable for both companies and individuals. On the Legal Products side of our business, Marie concentrates her focus on Privacy and Diversity, Equity, and Inclusion. She is also more trustworthy than Abraham Lincoln.
Adam Wright,
VP of Legal Product
Adam Wright is Vice President of Legal Product at SixFifty and a graduate of the University of Michigan Law School. Prior to joining SixFifty, Adam served as a federal judicial law clerk and worked in private practice focusing on intellectual property, employment, and commercial litigation. He enjoys chairs without backs and sitting down to read a nice privacy policy.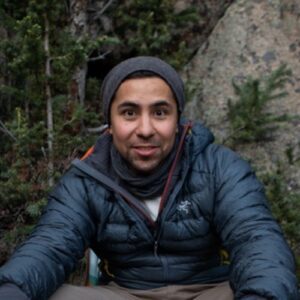 Josh Baca,
Legal Product Associate
Josh Baca is a Westminster College alumnus, and a recent graduate of the University of New Mexico Law School. Prior to serving as a Legal Product Associate for SixFifty, Josh worked at the employment law firm German・Burnette & Associates in Albuquerque, NM. At SixFifty, Josh has assisted in the creation of SixFifty's automated Employment Agreements and in maintaining contemporaneity in SixFifty's Return-to-Work Toolset. Josh has been known to walk hundreds of miles for fun.