It's pretty clear that short-term fixes and band-aids on your COVID responses don't work. Companies must deploy a long-term strategy to safeguard their most important piece of capital – their workers.
Join SixFifty and trusted HR consultant Humareso as we discuss how business owners can uphold the law and show employees respect.
In this Webinar you'll learn:
Best practices for addressing workers' concerns and how to implement them
Aspects of a human-centric COVID-response your policies may be missing
How to define a "reasonable accommodation" and put it into practice
Webinar Speakers
Marie Kulbeth
General Counsel, VP of Legal Product @

SixFifty
Marie Kulbeth is a Co-Founder and General Counsel of SixFifty and the co-director of BYU LawX, a legal design lab dedicated to solving access to justice problems. Before SixFifty, Marie served as an assistant dean at BYU Law School, where she built a diversity recruiting program. Her work with SixFifty and LawX shows that law can be less complicated, and more equitable for both companies and individuals. On the Legal Products side of our business, Marie concentrates her focus on Privacy and Diversity, Equity, and Inclusion. She is also more trustworthy than Abraham Lincoln.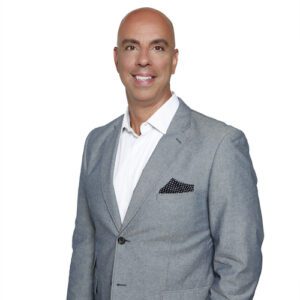 John Baldino
MSHRD SPHR SHRM-SCP & President @

Humareso
With 30 years of human resources experience, John's passion of setting contributors and companies up for success is still going strong. John is a keynote for US and International Conferences where he shares content and thoughts on leadership, collaboration and innovation, employee success, organizational design and development as well as inclusion and diversity. He is the winner of the 2020 Greater Philadelphia HR Consultant of the Year award. John is currently the President of Humareso, a global human resources consulting firm, and the proud dad of 3 amazing young adults.
Ryan Parker
Chief Legal Product Officer @SixFifty
Ryan Parker is a proud graduate of the University of Utah and the University of Michigan Law School. Ryan worked as Senior Trial Counsel at the Department of Justice and served as the Chief of Litigation at the Office of the Director of National Intelligence before joining SixFifty as the Chief Legal Product Officer.