Privacy leaders are feeling the pressure to build impactful and wide-reaching programs, yet creating a program that maximizes influence can be challenging. Come to learn more about the state of privacy, learn from your peers on how to build a successful privacy program, and get a sneak peek at new industry benchmarking trends.
In this webinar, you'll learn:
Updates on current laws and upcoming regulations
Sneak peek at never before released data on the growth of data subject requests and associated costs
Strategies and best practices to build an influential privacy program you can use today
Webinar Speakers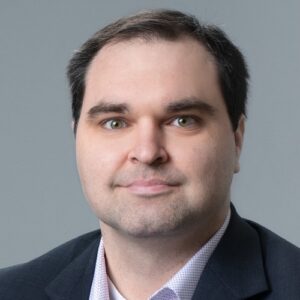 Austin Smith,
VP Legal Products @SixFifty
Austin Smith works on data privacy issues for SixFifty, focusing on the CCPA/CPRA and the GDPR. Before joining SixFifty, he advised companies ranging from tech titans to small startups in his work at law firms. Austin also worked on Capitol Hill briefing members of Congress and their staff on privacy issues. Austin graduated from the University of Virginia School of Law in 2013.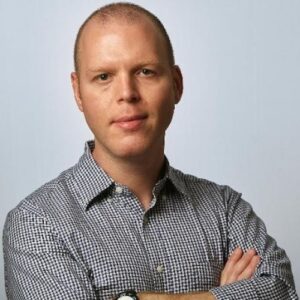 Alex Krylov,
CIPP, CIPM, FIP – Senior Privacy Advocate @

DataGrail
Alex worked at Experian Marketing Services as the privacy and compliance lead for a portfolio of global digital marketing, consumer data monetization, identity resolution and analytics products that included CheetahMail. Before joining DataGrail Alex continued leading GDPR, CCPA and self-regulatory efforts at the newly independent Cheetah Digital. As Senior Privacy Advocate, he brings to DataGrail broad experience in privacy program building and operations spanning channels and borders.
Heather Wood,
Head of Privacy Programs @

Outreach
Heather Wood is currently the Head of Privacy Programs at Outreach, based in Seattle. Wood has a deep passion for privacy as well as other compliance requirements such as SOX and overall Data Management programs, and over the past several years, she's managed and directed Privacy programs for multiple jurisdictions, including the US, EU, UK, and Canada while residing in the US and UK. Wood's approach to privacy is multifaceted and leans heavily on business teams to ensure that business goals are achieved in line with requirements and overall business objectives.
Josh Pugmire,
Director of Info Security, Privacy, and Compliance @

Podium
An outdoor enthusiast, Josh Pugmire heads up the Privacy and Security teams at Podium (a company focused on helping local businesses win). He's been at Podium for nearly 2.5 years and previously spent 8.5 years at Adobe. Outside of work, he's often found coaching his kids' sports teams, traveling with his wife, skiing, cheering on BYU or the Utah Jazz, and experiencing other 'type 2 fun' activities.