NEW!
Employment 2.0 — Over 65 policies and assessments to help you manage a workforce that is more remote, mobile, and diverse.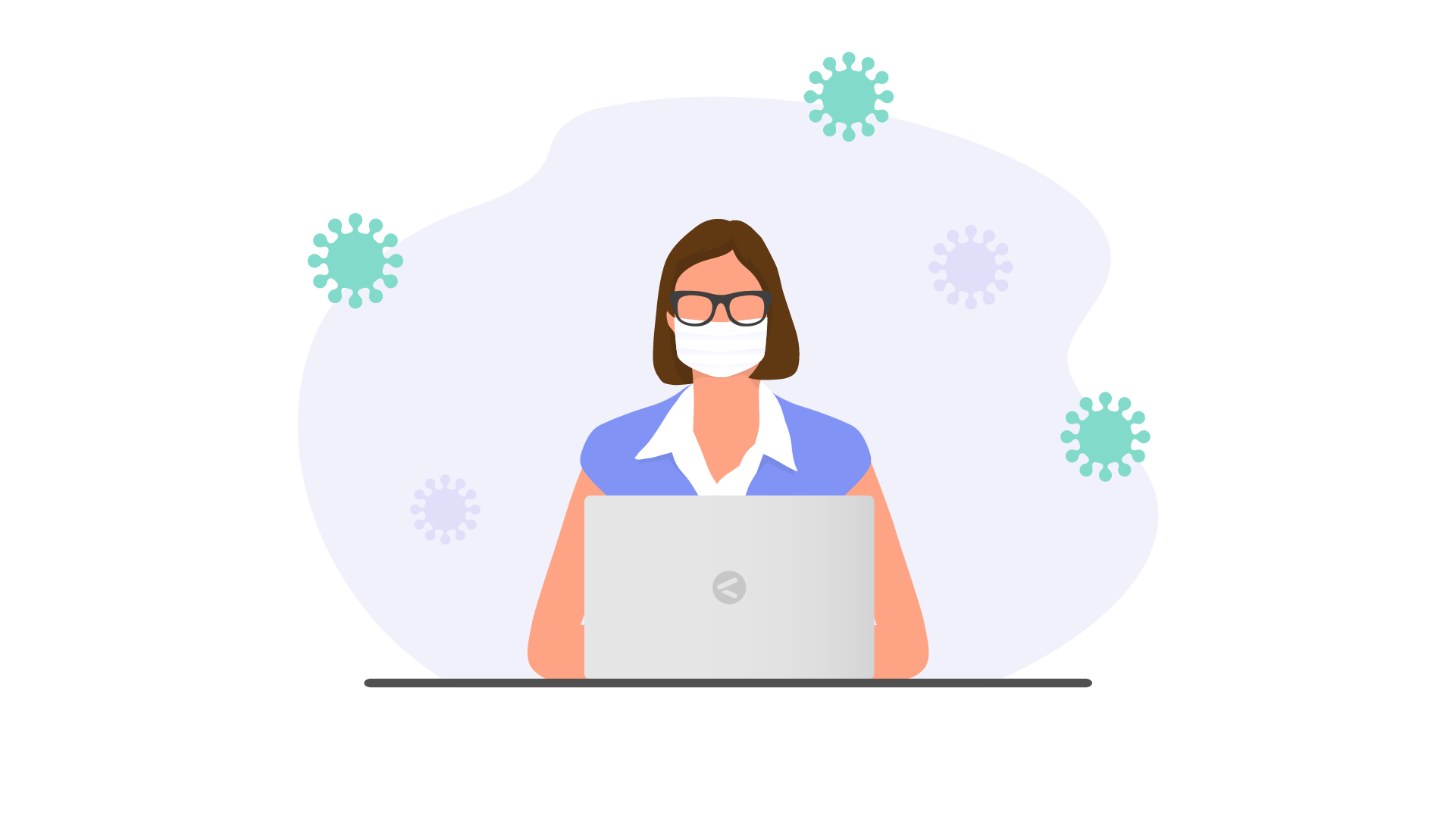 Comply with California's OSHA Regulations for COVID
California employers must adopt a Written COVID-19 Prevention Program. SixFifty will help you (1) generate a compliance assessment, (2) draft the legal paperwork you need to show your compliance, (3) train your employees on the new standards, and (4) screen with your workforce to avoid future outbreaks.
GET A QUOTE
What are California's new COVID regulations?
On November 30th, California's Department of Industrial Relations' Occupational Safety and Health Standards Board (Cal/OSHA) adopted an emergency temporary standard relating to COVID-19 hazards.
What do the new regulations require?
Employers must develop a written COVID-19 Prevention Program, train employees, promptly notify the workforce of potential exposure to COVID-19, and require that exposed employees quarantine.
Cal/OHSA Compliance Assessment
Complying with Cal/OSHA's Emergency Regulations doesn't have to be expensive, time-consuming, or stressful. We'll help you identify what you need to do.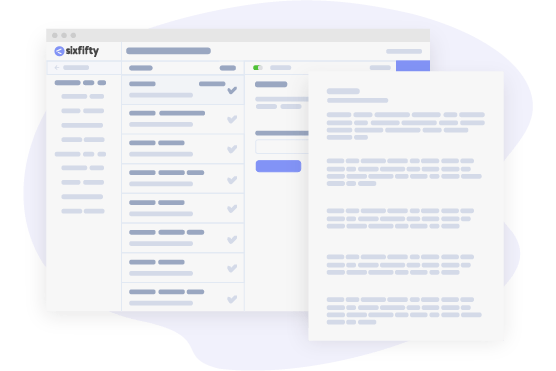 Create a SixFifty account

Once you purchase, you'll be able to access the assessment and the other return-to-work tools.

Answer questions about your business

We'll use your answers to generate a Cal/OSHA Compliance Assessment customized to your business.

Generate and download your Cal/OSHA Compliance Assessment

We provide your Cal/OSHA Compliance Assessment as a downloadable Microsoft Word document.
Ready To Get Started?
SixFifty is the easiest, and best solution
for your human resource Return-to-Work needs.
[contact-form-7 404 "Not Found"]
Customizable Cal/OSHA Documentation
SixFifty offers world-class legal policies and other documentation to help your organization show your compliance with Cal/OSHA. Don't pay tens of thousands of dollars to have an attorney draft your Cal/OSHA policies from scratch. We worked with the best employment attorneys in the world to automate what you need.
Cal/OSHA Compliance Assessment
This assessment will review some key questions regarding your compliance with Cal/OSHA's new regulations and produce a document that will provide guidance on how to move forward.
COVID-19 Prevention Plan
The policy covers how your employees should act in accordance to the new Cal/OSHA Emergency Regulations. The policy also includes a certification that employees have read and understand the policy.
Identification of COVID-19 Hazards
This document covers the places, things, and situations within a workplace that could potentially spread COVID-19.
COVID-19 Case Documentation
These documents outline the facts and circumstances surrounding positive COVID-19 cases in the workplace. For individual infections, companies must investigate and document the facts and circumstances of the infection. For more widespread infection, different policies are required.
Tracking the Daily Health of Your Workforce
In order to comply with Cal/OSHA, you need to ensure that contagious individuals stay home and quarantine. We've developed a daily online questionnaire that you can deploy to your workforce to help ensure that sick employees don't come to the office. The employee reports are logged, categorized, and organized to enable individuals or small teams to manage and track them at scale.
Connect with us to set up

In order for the solution to work best, we'll need to have a 5-minute conversation to properly set it up.

Upload a logo and customize questions

We'll want it to look on-brand and to match the tone of your business.

Send the link to employees

Place this link wherever your employees consume information from your company. We'll take care of it from there.
Stay up-to-date on the latest Return-to-Work and COVID policy updates.
Subscribe to our newsletter and we will make sure to update you to any changes regarding SixFifty's Return-to-Work tools and relevant laws.
[contact-form-7 404 "Not Found"]