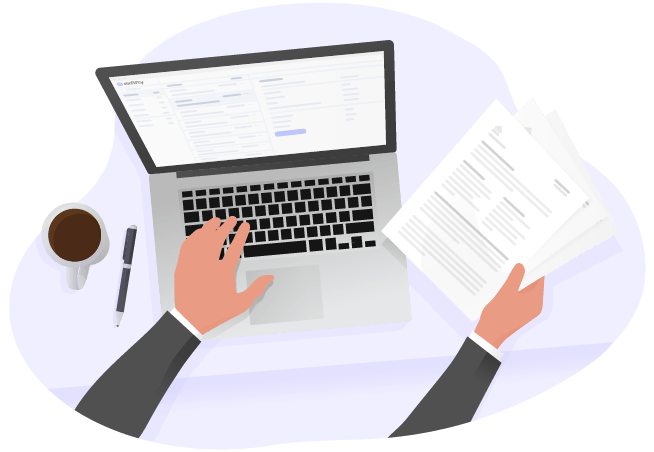 SixFifty offers customized legal documentation to help your teams do business. A healthy business empowers its employees with the authority to perform the functions of their roles. We provide the members of various departments the tools they need to easily create these essential contracts, policies, and documents, and keep them updated with a few clicks.
Your top executives work closely together to ensure that your company stays true to its established mission. SixFifty provides the legal language that your C-suite and founders need to support those plans and carry them to the next level. Our tools provide customized employment and privacy documents for a robust business.
Companies with in-house counsel can utilize SixFifty's proprietary technology to increase efficiency and save on the cost of using outside counsel. We make it easy to create customized contracts, policies, and documents in minutes. Free up your legal team's valuable time to focus on issues that require their specialized attention. When we take care of the basics, all you need to do is review and approve. A partnership with SixFifty means that you don't have to be an expert in every area of the law.
SixFifty's Employee Handbook tool walks you through the creation of a handbook or standalone employment policies that are customized to fit your business and the current needs of your workforce. Our Employment Agreements tool guides you in creating contracts and documents for every stage of the employment lifecycle. SixFifty also makes it simple to establish and update your diversity and inclusion policies, so you can concentrate on attracting and hiring top talent in all fifty states. Give your HR department everything they need to create and maintain an employment document database.
How your company collects, stores and uses the information it gathers is subject to a number of privacy laws across the globe. Let SixFifty help your company create and update your privacy policies and comply with laws in the United States, Europe, and China.

Ready to Get Started?
Schedule a Demo with SixFifty Today!
[contact-form-7 404 "Not Found"]