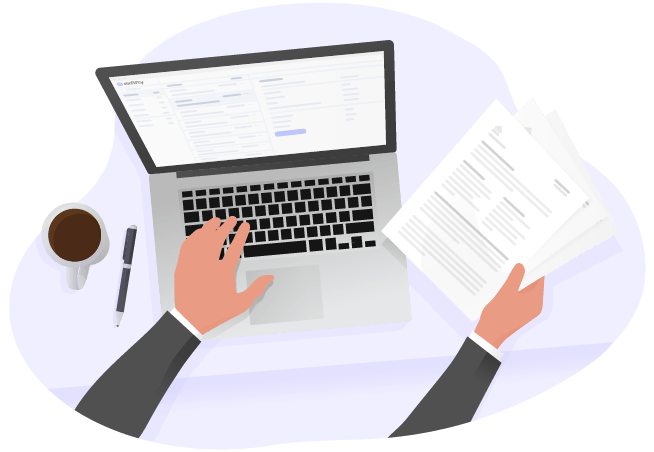 Information Technology
When your company collects, stores and uses consumer data, you may be subject to privacy laws around the world. Our contracts, policies, and documents help you comply with laws in the United States, Europe, and China, and we are constantly adding more as privacy laws evolve.
GET A QUOTE
Stay Compliant Anytime, Anywhere
CCPA/CPRA, CDPA, CPA, UCPA (United States): California, Virginia, Colorado, and Utah have enacted unique privacy laws. Is your company in compliance? Instead of memorizing or researching each state's restrictions every time you need to update your policies, use SixFifty's fast and easy toolset to meet each state's requirements.

- CCPA: already in effect,
- CPRA: January 1, 2023,
- CDPA (Virginia): January 1, 2023,
- CPA (Colorado): July 1, 2023,
- UCPA (Utah): December 31, 2023



GDPR (Europe): Europe has its own data collection and use policies. Draft your GDPR-compliant privacy policies within hours. Our proprietary technology asks you questions like a lawyer would, then generates a policy that meets all legal requirements. And post-Brexit, you may need to also comply with the UK's privacy law. We can help you with that too.


PIPL (China): China's new privacy policy is now in effect, and it could impact your business. Is your company prepared? Use our software to draft an appropriate policy in no time at all.
Competing privacy policies in different jurisdictions can complicate business. With SixFifty, you can easily create a privacy policy that complies with the laws in every jurisdiction where you do business. Plus, our wealth of webinars and blog articles will help you stay up-to-date on new developments. You'll get the answers—and the legal documents—that you need, without the cost of hiring legal counsel in each territory. It's one more way we add value for your IT and legal departments.
SixFifty Provides Solutions
There's no need to become an expert in every area of privacy law. Save time and focus on your area of expertise. With SixFifty's robust solutions, you can easily draft custom privacy policies in multiple territories. View our complete list of services and products here.
SixFifty has solutions to benefit your whole company. View a complete list of services and products.
View Products

Ready to Get Started?
Schedule a Demo with SixFifty Today!
[contact-form-7 404 "Not Found"]