Vladmir Putin's invasion of Ukraine has angered the world, and made it impossible for tens of thousands of Ukrainians to return to their homes. As many as 61,000 Ukrainians currently living in the US may be able to seek temporary sanctuary by applying temporary protected status or asylum. Both processes are incredibly complex, which makes it difficult for those who need help.Join SixFifty and prominent immigration attorney Jeffrey O'Brien for a conversation about how to help Ukrainians living in the US to find temporary 
sanctuary.
In this webinar you will learn:
About the laws that affect Ukrainians in the US
How SixFifty's TPS and Asylum tools work
How you can help
Meet Our Speakers
Kimball Parker,
CEO @SixFifty
Kimball Dean Parker is the CEO of SixFifty. He is also the Director of LawX, the legal design lab at BYU Law School. Kimball earned his Juris Doctorate from the University of Chicago Law School and founded the innovation subsidiary of the law firm Parsons Behle & Latimer before starting SixFifty.
Ransom Wydner,
VP of Pro-Bono @SixFifty
Ransom Wydner is Vice President of Pro Bono and Social Impact at SixFifty. He believes that the law is for everyone, the same as parks and libraries, and he's passionate about using technology to make justice more accessible.
Ryan Parker,
Chief Legal Product Officer @SixFifty
Ryan Parker is a proud graduate of the University of Utah and the University of Michigan Law School. Ryan worked as Senior Trial Counsel at the Department of Justice and served as the Chief of Litigation at the Office of the Director of National Intelligence before joining SixFifty as the Chief Legal Product Officer.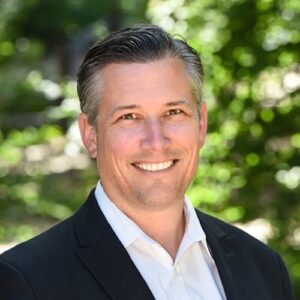 Jeffrey O'Brien,
Founding Principal Attorney
Jeffrey O'Brien founded The O'Brien Immigration Firm in 2010 to further his vision of offering exceptional, affordable and respectful legal assistance and protection to people who seek to live in the United States. He has been honored by the East Bay Sanctuary, a non-profit organization, for his pro-bono work and served as a mentor for the Lawyers Committee for Civil Rights.
Jamie Otto,
Pro Bono Comittee @Wilson Sonsini
Jamie specializes in intellectual property litigation, counseling, and licensing. She also serves on Wilson Sonsini's Pro Bono Committee where she's represented asylees, refugees, and many others.
Luke Liss,
Pro Bono Partner @Wilson Sonsini
Wilson Sonsini's pro bono program grew more than 54% under Luke's leadership as Pro Bono Counsel. In February 2022, he was promoted to the role of Wilson Sonsini's first ever Pro Bono Partner.