The European Commission has announced the adoption of the new Standard Contractual Clauses – Key changes: they allow for data transfers between processors and subprocessors and impose new requirements on parties engaging in international data transfers (addressing Schrems II requirements).
The technical impact: These new SCCs can be used now, but there is a grace period until September 27, 2021, during which companies can continue to enter into the old contracts. After that point, all new contracts will have to use the new SCCs. Existing contracts with the current SCCs can stay in effect until December 27, 2022.
Webinar Speakers
Marie Kulbeth,
General Counsel, VP Legal Products
Marie Kulbeth is the General Counsel of SixFifty and the co-director of BYU LawX, a legal design lab dedicated to solving access to justice problems. Before SixFifty, Marie served as an assistant dean at BYU Law School, where she built a diversity recruiting program. Her work with SixFifty and LawX shows that law can be less complicated, and more equitable for both companies and individuals. On the Legal Products side of our business, Marie concentrates her focus on Privacy and Diversity, Equity, and Inclusion.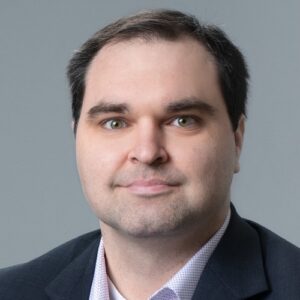 Austin Smith,
VP of Legal Product
Austin Smith works on data privacy issues for SixFifty, focusing on the CCPA/CPRA and the GDPR. Before joining SixFifty, he advised companies ranging from tech titans to small startups in his work at law firms. Austin also worked on Capitol Hill briefing members of Congress and their staff on privacy issues. Austin graduated from the University of Virginia School of Law in 2013.