Privacy compliance made smarter, easier, and more affordable through thoughtful technology. See why thousands of users trust SixFifty for their data privacy needs.
---
SixFifty has everything you need to tackle privacy compliance, all in one place. Our products help your business comply with new data privacy laws and streamline complex workflows so you can get more done effectively without losing top legal quality.
In our 45-minute demo, you'll learn how to handle consumer requests, privacy document creation, data mapping, and employee training.
Need more information?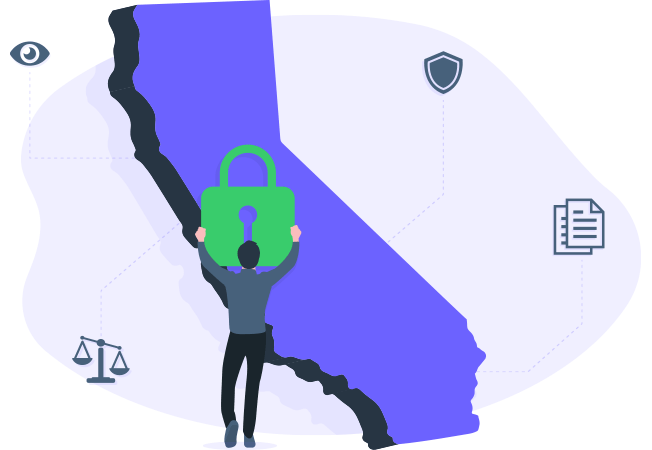 California Consumer
Privacy Act (CCPA)
To comply with the California Consumer Privacy Act, companies should: (1) create compliance documents, (2) map consumer data flows, (3) collect and manage consumer requests, and (4) train relevant employees on the CCPA.
---
During our one-on-one demo we walk through our different products that help your company comply with each of requirements for the CCPA.
See SixFifty In Action
Schedule time with one of our privacy experts to see
how SixFifty can work for your company.
REQUEST A DEMO