Non-Disclosure Agreements (NDA)
We teamed up with the top employment law firms in the nation to teach a computer to writ non-disclosure agreements that can be used in unique circumstances — like disclosing information to potential employees or independent contractors. Schedule a demo with us today and we can show you how you can start using our NDA today!
[contact-form-7 404 "Not Found"]
Why is this the best non-disclosure agreement (NDA)?
SixFifty's NDA can be used with employees, prospective employees, independent contractors, and other unique circumstances. Our documents are customizable and built to comply with laws in all 50 US states.
What is a non-disclosure agreement (NDA)?
Non-Disclosure Agreements help companies protect trade secrets and other non-public information. They're typically a contract between one party, such as your business, and another party, such as a prospective employee or contractor.
Do I really need a non-disclosure agreement (NDA)?
If you want to disclose information to someone while limiting the risk of that information becoming. public, then you need an NDA. Whether you're asking an advertising agency to help you create a new digital ad, or you need to hire a graphic designer to create a new product brochure, an NDA helps keep your trade secrets and other information away from your competitors or others who might use it to damage your business.
What happens if I don't use a non-disclosure agreement, or rely on a free template I found online?
Let's say you're hiring a new engineer, and during the interview process you need to ask them questions about your technology — questions that disclose some of your proprietary intellectual property. If you don't have an NDA, they can use that information at another job, maybe with a competitor of yours. Or they can tell the media, undercutting an upcoming product launch you'd planned.

Any time you disclose any information which you don't want to become public, you need an NDA. But not all NDAs are created equal. NDAs which fail to account for varying state laws, treat employees the same as third-parties, or are otherwise not built for your company's specific needs may be unenforceable —or even expose you to legal risk.
Ready To Get Started?
SixFifty is the easiest and best solution for your employment policy and employee handbook needs.
get a quote
When was the last time you updated your employee handbook?
Use SixFifty's new Employment Law Map to see which policies may be required by state and federal law.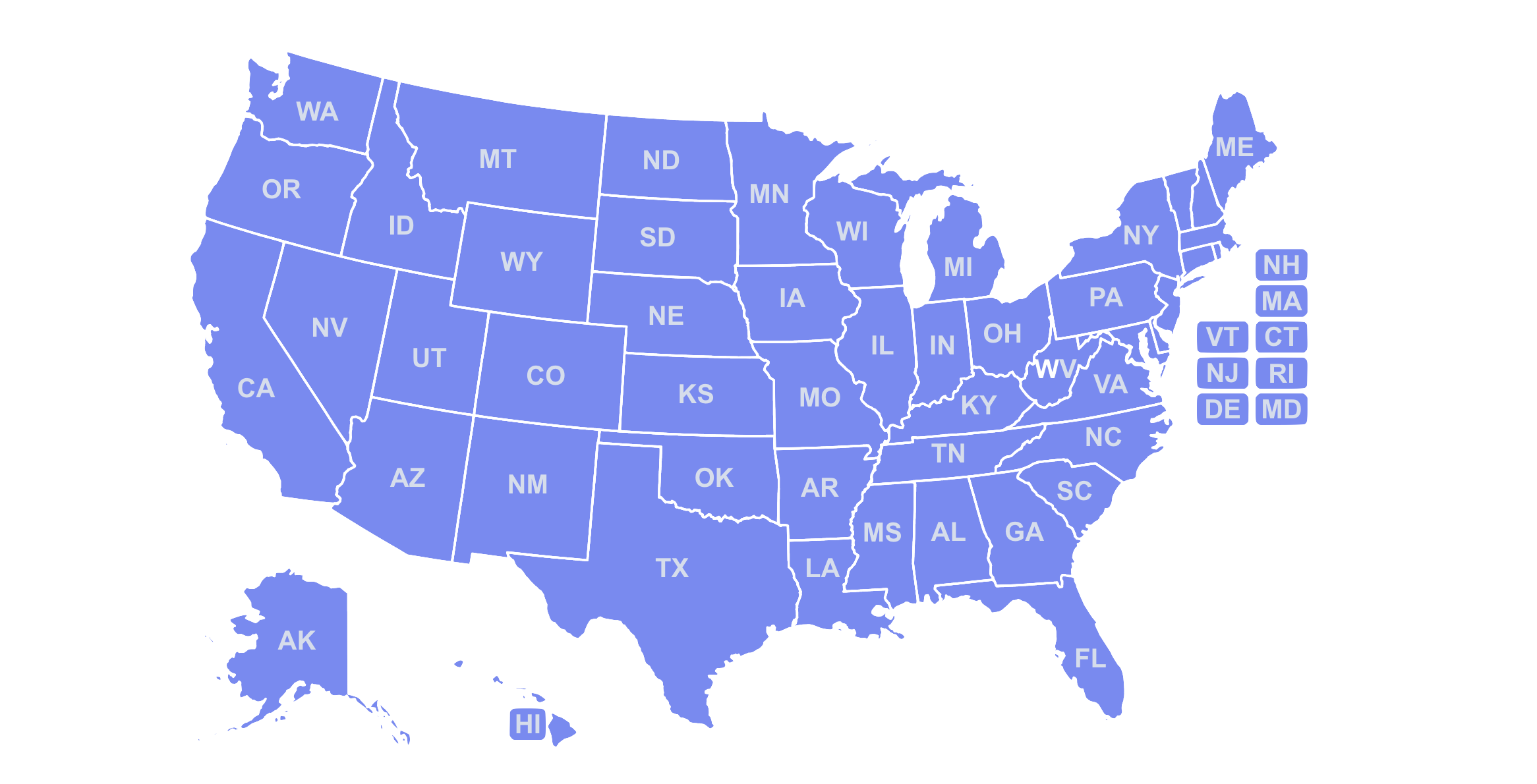 Subscribe to SixFifty's employment law updates
Subscribe to our newsletter and we'll update you about changes to employment law and SixFifty's employment law products.
[contact-form-7 404 "Not Found"]