SixFifty's Return to Work and COVID-19 Workplace: talk track
1) Ask probing questions
"Since we have limited time and I want to focus only on what's most important to you, I'd like to start our call by learning more about your company, your role, and your goals. Is that ok?"
• Tell me about how COVID-19 has affected your workplace so far?
• Is there a COVID task force at your company? Or a person or group in charge of handling the COVID response?
• If so, what steps are they taking? If not, is there a plan to form one?
• How are you monitoring changes to federal, state, or local guidance surrounding COVID in the workplace?
• Has your company considered implementing a vaccine policy?
• Where can your employees go to find the guidance on the standards for working from the office/working from home?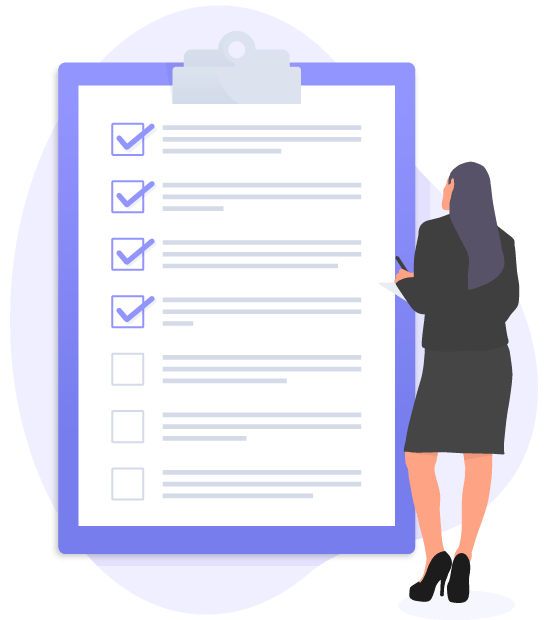 2) "Menu of Goals"
The best way to know whether SixFifty is a good fit for a company is to understand as many of their goals as possible. If a prospect is having trouble expressing their goals, you might introduce some goals of SixFifty's other customers in order to get the conversation going.
• Many companies we talk to are looking for something that notifies them when policies need to be updated due to changing laws. Is that one of your goals?
• Many businesses also need ways to quickly implement those changes into their policies and documents, instead of spending significant time manually keeping documents updated. Is that something that you would find helpful?
• A common reason companies seek out SixFifty is that they either don't have a legal team, thei legal team is swamped, or their legal team doesn't have the necessary expertise for niche issues like workplace safety in a pandemic. Their options are usually to try templates or to hire outside counsel. Is that the case at your company?
• Most companies we talk to are looking for a compliance solution either to reduce their risk of regulatory action or their risk of private employee litigation. Is either of those a higher priority at your company? Is there a different motivation for compliance at your company?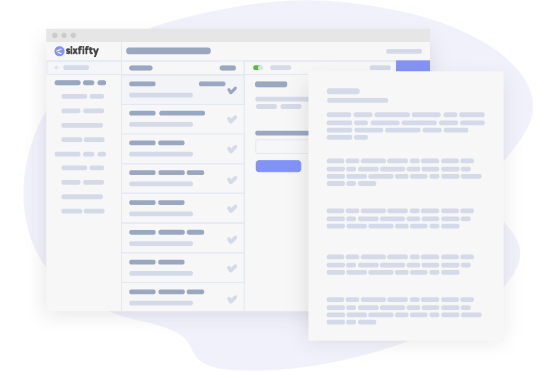 3) Demo and check for fit
SixFifty's legal document automation is straightforward and easy to demo. See the "How it Works" training video for an overview. Once you've demonstrated the user interface, check whether the prospective customer believes that SixFifty is a potential solution for the goals you uncovered in steps 1 and 2.
Example Conversation:
"SixFifty helps you reach the goals we talked about: complying with regulations, keeping policies updated as laws change, and ensuring that employees know what to expect and what's expected of them. Do you think SixFifty is a potential solution for your company?"
If the answer is no, ask for their feedback so that you can better identify potential solutions for them in the future.
If the answer is yes:
"Great! Would you like to set up another call, or should I send over a sales order for your review?"