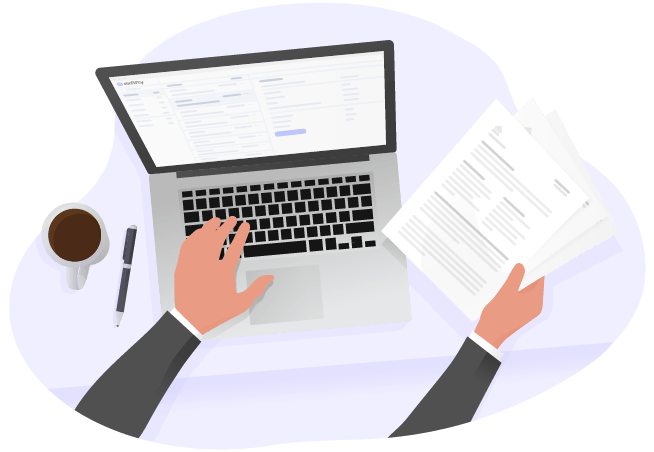 Technology
Today's tech companies place an emphasis on innovation and convenience. SixFifty aims to do the same for your business. From starting up to conquering global markets, our proprietary technology – built by legal experts – can reduce the time and money spent on your legal documents.
GET A QUOTE
Protect Intellectual Property
Start off on the right foot by protecting your intellectual property. We make it fast and easy to draft non-disclosure and confidentiality agreements. Instead of hiring outside counsel to draft your critical privacy documents, simply answer a few questions about your business. Our software uses proprietary technology and legal expertise from some of the nation's top lawyers. Just download the generated files and go!
Employment Agreements and Policies
Attracting top talent is easier when you can hire remotely. It's simpler than ever to onboard new employees with our complete HR solutions. SixFifty empowers you to create customized, enforceable employment contracts, handbooks and company policies for employees in all 50 states. Use our new guide as a resource whenever you expand your workforce to a new state.
Data Privacy Compliance Made Easy
Collecting, storing and using consumer data is subject to privacy laws around the globe. No matter where you do business, we can generate data privacy compliance documents to meet your needs. Instead of hiring outside counsel to handle your data and privacy, you can get the assistance you need with a few clicks of the mouse.
Take Your Tech Company to the Next Level
Great tech companies deserve smart technological solutions. SixFifty can ease the startup stress without the steep expense of outside legal counsel. Let our legal expertise and proprietary technology carry you through your next expansion. View our complete list of services and product.
View Products

Ready to Get Started?
Schedule a Demo with SixFifty Today!
[contact-form-7 404 "Not Found"]