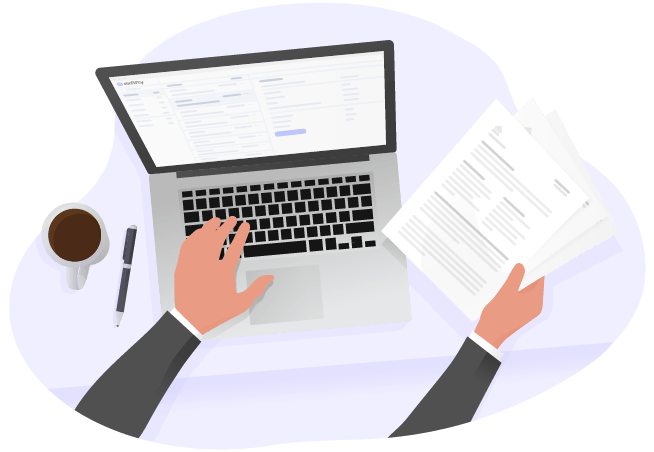 Finance Industry
The finance industry knows that security, protection, and compliance are essential for business. From data privacy compliance to key workplace policies and hiring agreements, our software makes it easy to generate the documents you need. Take the burden off your legal department and let SixFifty do the heavy lifting!
GET A QUOTE
Stay Compliant with State and Federal Regulations
Every year, dozens of new regulations go into effect. Staying on top of these changes is a full-time job and your company could face serious penalties if you don't.
SixFifty's technology is designed to help you draft the contracts, policies, and documents you need most, with a few clicks of the mouse. Our legal team tracks changes and updates to data privacy and employment laws so you don't have to. Whether you need a California data privacy policy or an NDA for a client in Washington D.C., our tools make it effortless to generate key documents for every jurisdiction.
Utilize your Legal Department Where They're Needed Most
Your legal team has unique skills. Put them to use where they're needed—not researching every state's employment regulations or statutory requirements. When you invest in SixFifty's proprietary technology, creating state- or country-specific documents is hassle-free.
All your legal department needs to do is review and approve your documents. Save time, money and the trouble of hiring outside counsel, all with one comprehensive tool. When your lawyers are able to focus on complex issues, efficiency soars.
Transform your Process with SixFifty
Find out how SixFifty can support your financial company. View our complete list of services and products here.
View Products

Ready to Get Started?
Schedule a Demo with SixFifty Today!
[contact-form-7 404 "Not Found"]