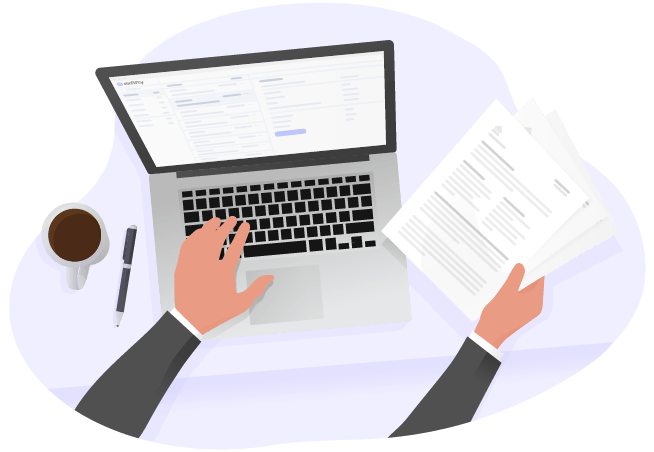 Biotech and Life Sciences
Life science and biotech companies are enjoying record growth. With growth comes the need for expanded legal services at a faster pace.
SixFifty's legal solutions will help your company automate your legal operations and commercial agreements, protect your intellectual property, stay compliant with local and global privacy regulations, and bring on new hires.
GET A QUOTE
Safeguard your Intellectual Property
Biotech and life science companies are at the forefront of scientific and technological innovation. Your trade secrets, copyrights, trademarks, patents and your company image all need to be protected.
SixFifty's software makes it simple to create:
● Non-disclosure agreements
● Confidentiality agreements
● Trade secret agreements
● Technological and company equipment policies
● Social media policies
Stay Compliant with Privacy Regulations
The way your company collects, stores, and uses consumer data is subject to privacy regulations around the world. Do you have privacy policies for each jurisdiction in which you do business?
Wherever you're doing business, SixFifty has solutions. Our software creates customized privacy policies to meet regulatory standards in every jurisdiction with data privacy laws around the world:
California (CCPA/CPRA)
Colorado (CPA)
Virginia (CDPA)
Utah (UCPA)
Europe (GDPR)
China (PIPL)
As demand for biotech and life science services skyrockets, employers are on the hunt for top talent. Our legal tools enable you to hire the best candidate for the job – no matter where they are.
Instead of asking your legal team to research and create employee paperwork for each new state, we do the work for you. Select a jurisdiction and answer questions to customize your employment agreements, then download the automatically generated files.
Innovate and Expand With SixFifty
SixFifty's legal tools foster fast, cost-effective growth. View our complete list of services and products!
View Products

Ready to Get Started?
Schedule a Demo with SixFifty Today!
[contact-form-7 404 "Not Found"]