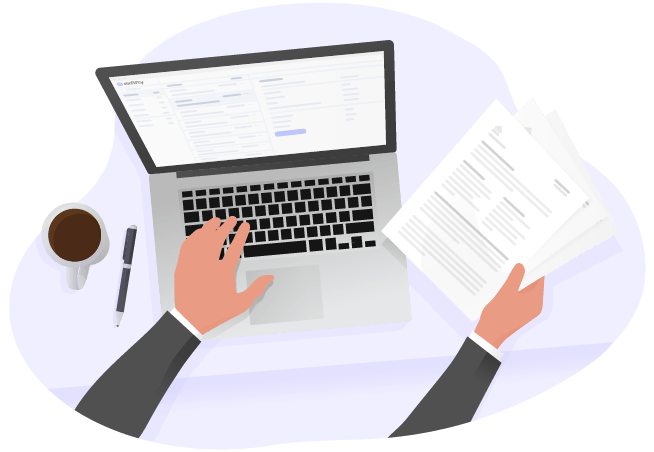 Over the last two decades, e-commerce has taken over the world. Its convenience, accessibility and ease of use makes it easy for consumers to find the exact product they need – even if it's thousands of miles away. Companies can reach customers like never before.
With the rise of e-commerce comes a host of legal issues. SixFifty provides the solutions you need. Both company and customer stay protected – and you'll keep legal costs down.
Data Protection and Privacy
Data protection and privacy are two of the biggest e-commerce issues today.
Here's how we can help:
● Stay compliant no matter where you're selling: We make it easy for you to stay compliant in multiple jurisdictions. Whether you need to create specific California, Colorado, Virginia, or Utah policies, or you do business in Europe and China, SixFifty provides robust data solutions.
● Stay up to date: Our lawyers update all of our customizable documents regularly. Don't be caught off-guard by changes to privacy law.
● Quality legal expertise: We worked with some of the nation's top lawyers to provide quality legal expertise, paired with the convenience of automation. Our software makes privacy law compliance easier than ever. Just answer a few questions about your business, your desired territory and what you need to accomplish. We'll generate data protection and privacy policies to fit your business. Just have your lawyer review and approve.
● Cost-effective pricing: Lawyers are expensive. Instead of racking up dozens of billable hours, use SixFifty to do the heavy lifting. You'll save time and money with just a few clicks.
● Protect your company from hefty fines: Global privacy regulatory authorities take violations very seriously—with fines to match. Protect your company by creating customized privacy policies tailored to anywhere you do business.
Free Up Your Time and Save Money
SixFifty offers dozens of customized policies, contracts and legal documents to free up your time and save money. Because we have partnered with top lawyers in multiple jurisdictions, we can provide the legal documents you need at a fraction of the cost of legal counsel. Take your e-commerce business to the next level when you partner with us. We'll help you stay compliant and protected, no matter where you do business.
View our complete list of services and products.
View Products

Ready to Get Started?
Schedule a Demo with SixFifty Today!
[contact-form-7 404 "Not Found"]