If you enjoyed the webinar, we welcome you to subscribe for future webinar invites.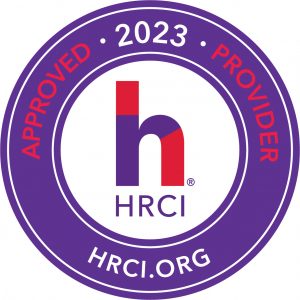 For every stage of the employment lifecycle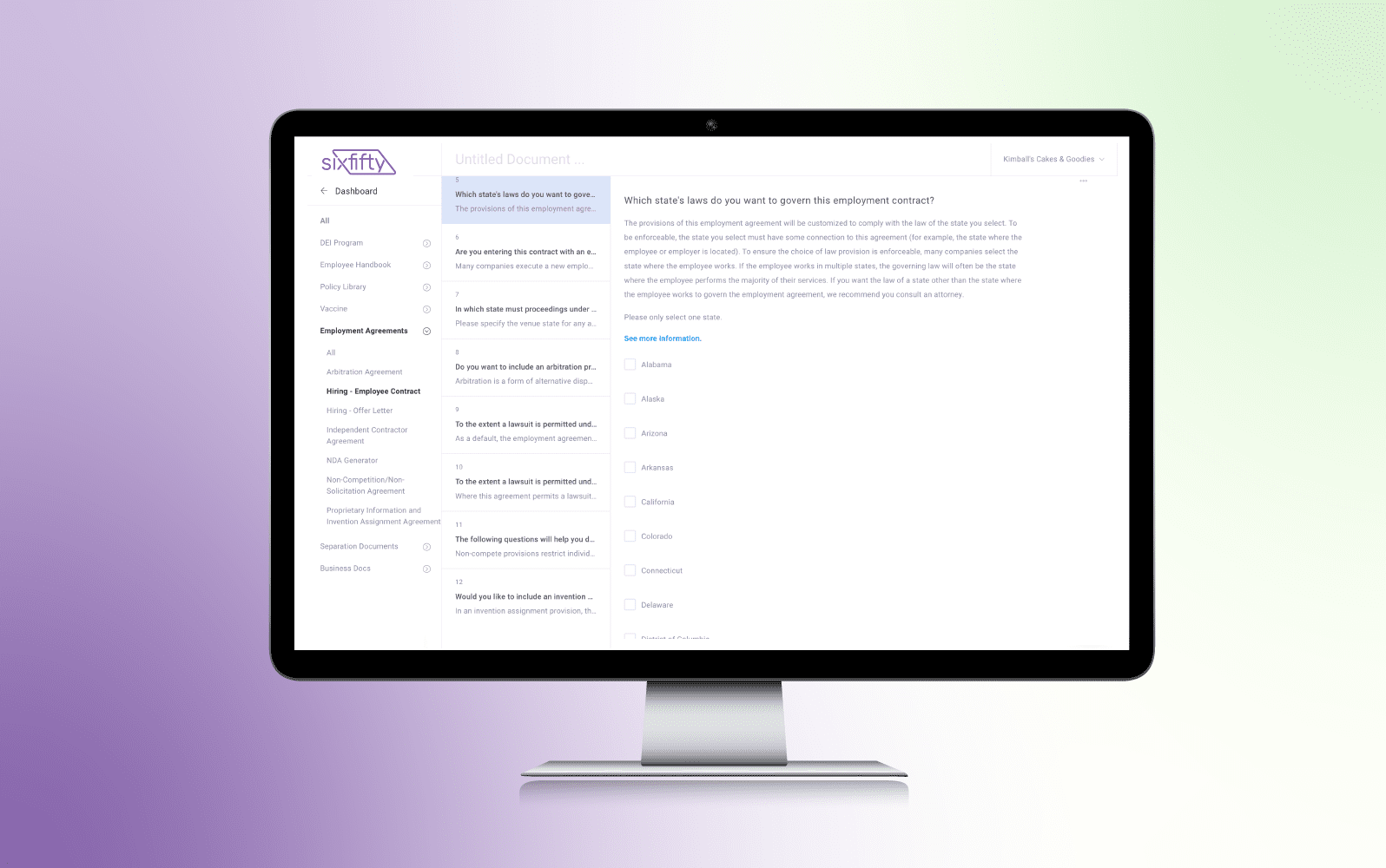 How it works
Start your document and select your state
SixFifty's intuitive tool walks you through the most relevant laws in the employee's state so that you can make informed decisions and easily create the documents you need.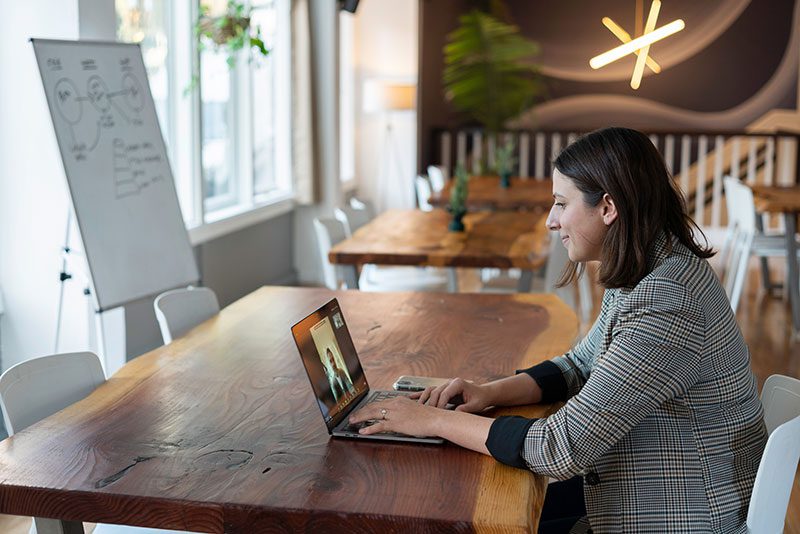 How it works
Download, edit, and stay up to date
Export your offer letters, employee contracts, non-disclosure agreements, and more in an easy-to-edit Word format. We continuously monitor changes in employment laws across all 50 states and update our tools as soon as new laws take effect.
Included with Employment Agreements
Create and update the legal documents you need to be able to hire in all 50 states within a few minutes. New documents are being added and developed, and are included as part of your subscription.
Offer Letters
Create fully customizable offer letters that comply with the employment laws of any state, including any required notices.
50-State Hiring Kit
With remote and hybrid work becoming increasingly normalized, employees are working all over the map. With SixFifty's 50-State Hiring Kit, you can generate an easy-to-understand blueprint of how to hire employees from anywhere within the United States.
Employee Contracts
This governs your relationship with employees. It Includes provisions for at-will employment, confidentiality, invention assignment, non-compete, non-solicitation, and more.
Non-Disclosure Agreements
Create a customizable employee NDA that complies with the evolving patchwork of state laws limiting employers' use of NDAs.
Independent Contractor Agreements
SixFifty's Independent Contractor Agreement includes indemnification, assignment of intellectual property, contractor responsibilities, and more.
Arbitration Agreements
Employers can use this stand-alone arbitration agreement for employees who do not have employment contracts or whose employment contracts do not contain an arbitration provision.
Non-Competition/Non-Solicitation Agreements
Create a customized Non-Compete and/or Non-Solicitation Agreement between an employee and a company that can be tailored to the laws of any state or D.C.
Proprietary Information and Invention Assignment Agreements
Use this Proprietary Information and Invention Assignment Agreement ("PIIA") to protect your Company's confidential and proprietary information and to ensure that the Company is the lawful owner of any intellectual property the employee creates during their employment with the Company.
Separation Agreements
SixFifty's Separation Agreements and Acknowledgements account for the law in every state regarding release of claims and termination notices and disclosures.
Included with Employee Handbook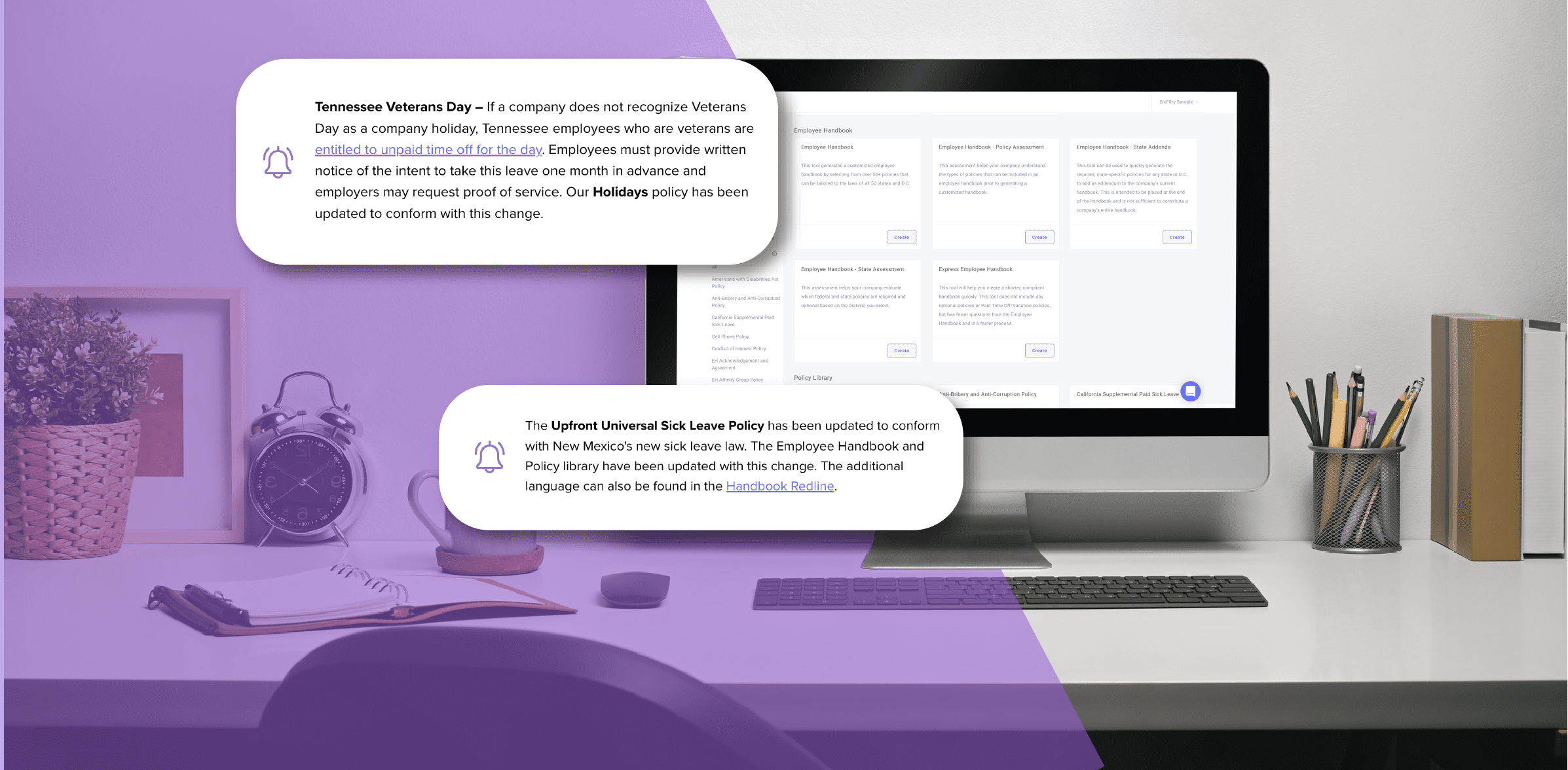 Handbook builder
This tool generates a customized employee handbook by selecting from over 50 policies that can be tailored to the laws of all 50 states and D.C.
State addenda
This tool can be used to quickly generate the required, state-specific policies for any state or D.C. to add as addenda to the company's current handbook. While this tool is not sufficient to constitute a company's entire handbook, it is a quick and easy way to supplement your handbook when you have personnel changes.
State assessment
This assessment helps your company evaluate which federal and state policies are required or optional based on the state(s) you select.
Real-time updates
Our team of expert lawyers are constantly monitoring state and federal laws to make sure our policies are always up to date. We will notify you when your handbook goes out of date and you need to make an update to stay compliant.
Loved by companies of all sizes
"This is incredibly useful: I wanted to create legal forms for offer letters and employment agreements, and SixFifty walked me though a "TurboTax-like" interface that was completely transparent, and in less than 10 minutes of work I had generated 2 perfect legal forms. I would STRONGLY encourage any start-ups that need standard legal agreements to give this a try. Oh also - their team is great. Super helpful! "
"The value of what we're getting with SixFifty is so great. It's the legal tool we use for all of our contracts, onboarding, offboarding—anything that has to do with employment at Hatch. And it keeps us compliant and up-to-date."
"SixFifty allows me to focus on more of the strategic areas of my job…we work with a lot of startups to create their foundation of HR processes, policies, et cetera…using a tool like SixFifty has allowed us to do that a lot faster."
Why use SixFifty instead of hiring a law firm?
Hiring a law firm to draft your documents can be expensive and time-consuming. SixFifty provides what you need for your employee handbook and employment agreements without the back-and-forth communication and high costs of a law firm.
SixFifty
Law firm
Ready to get started?
Whether you need offer letters, employee contracts, separation agreements, independent contractor agreements, or NDAs, we can help.